Weekly writer Jeff Prince has just released an album of obscure Willie Nelson covers –– though Prince is giving away the album (copies will be available at all of his shows), he is asking that recipients donate to Farm Aid, a 25-year-old nonprofit institution devoted to American farmers and founded by Nelson. Musical contributions to Jeff Sings Willie For Free came from some heavy hitters, including multi-instrumentalist Steve Edwards, who's played on albums by such C&W giants as Rusty Wier and Steven Fromholz, drummer Matt Mabe (Stella Rose, Jefferson Colby), and slide guitarist Dale Ramsey.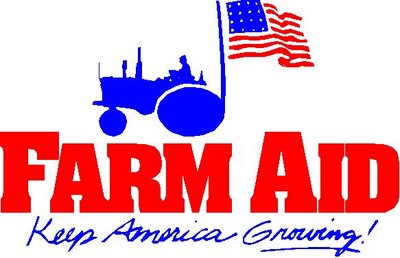 Admiration for Nelson united all of the contributors, Prince said. "Jeff Sings Willie For Free was created to spread the gospel of Willie Nelson, spotlight some of his more obscure songs, and to encourage people to make donations to Farm Aid," Prince writes in the liner notes. Most of the songs come from two albums that Prince loved as a teenager: Live Country Music Recording (recorded at Panther Hall in Fort Worth and released in 1965) and Yesterday's Wine (1971), a concept album about one man's spiritual journey. Prince hopes that Jeff Sings Willie For Free "is a suitable way of paying respect to someone I've long admired for his music, integrity, and freedom of living." The album was mastered by Phil York, who mastered several classic Nelson albums, including the legendary Red-Headed Stranger. Visit www.farmaid.org.
Unfortunately, I missed the big Rush show last weekend in Dallas. But I've seen the band at least a dozen times, so I didn't lose any sleep. And on Saturday at The Moon (2911 W. Berry St. by TCU, 817-926-9600), there's a show by YYZ, a Rush tribute band fronted by Mike "Big Mike" Richardson, who's something of a myth in these here parts for knowing how to play just about every classic rock song ever written (and who's also a highly sought-after session player, having recently laid down some hot guitar lixxx on EPIC RUINS' mighty Void Mariner and the Mystic Boogie of the Sacred Line). Richardson will shelve his six-string to "play Geddy," he said, meaning to recreate Rush frontman Geddy Lee's knotty parts on bass, as well as his keyboard tones and soaring/screeching vocals. Richardson will be joined by guitarist Bill Porter (who'll also play synth pedals) and drummer Drew Hunter. Both were part of the Rush tribute band Frush until adding Richardson about two months ago and changing names to YYZ. The Moon show will mark YYZ's North Texas debut, though the band made its official debut last month in Houston. "We're all Rush geeks, and I'd been jonesing to do this again for a few years now," Richardson said, noting that he used to play in a Rush tribute band back around 2000 with some guys from The Underground Railroad, the local Bill Pohl-fronted prog-rock band for which Richardson played bass. What to expect on Saturday? Rush's "glory years," according to Richardson: stuff from Signals (1982) and earlier, all the way back to the band's eponymous 1974 debut. Personally, I'm hoping for a little "Necromancer," "By-Tor and the Snow Dog," and "Natural Science."
Contact HearSay at hearsay@fwweekly.com.