Are we beyond CDs? I mean, I know a lot of people are listening to vinyl again –– driven mainly by nostalgia and a rekindled desire for (or newfound appreciation of) that warm sound that only vinyl can deliver. And everybody has a portable mp3 player, which leaves CDs … just where exactly? I made the terrible mistake of selling all of my CDs after transferring them to iTunes –– my computer crashed within weeks of the transference, and I misplaced my iPod.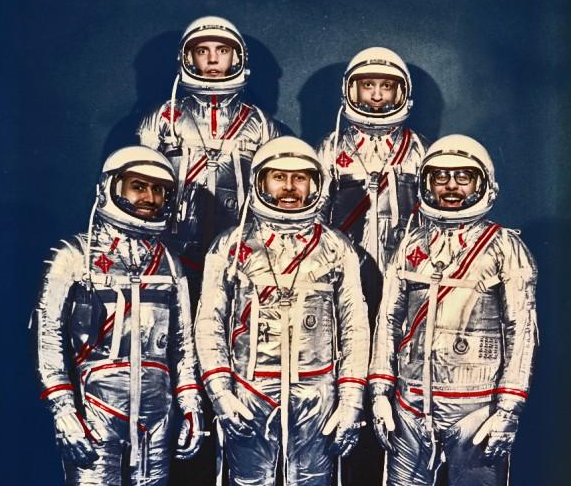 Otherwise I'd still be listening to CDs. But I'm an old timer and afraid of technology, so I'm probably not a good barometer for any sort of cultural-technological trend. I know CDs are still out there. I still get a lot in the mail, and while the CD aisles of Target, Borders, and Wally Mart have probably shrunk over the past few years, CD aisles still exist –– not that local music lovers particularly care. Local music isn't popular enough to be stocked by the big-box retailers. The only place you can find local CDs is Half Price Books, and even then they're not in any way distinguished from the non-local CDs. To sample new music, a local music lover must A.) read this column regularly and B.) go to shows, where he or she can hit up the merch table if so inclined. But there might be an Option C. At the Tiffany Park shopping center in Arlington (3415 S. Cooper St.), Thursday will kick off a weekend of grand-opening celebrations for Feed Your Head. Selling neo-hippie and often eco-friendly clothing, home décor, jewelry, posters, and smoking accessories, the store also will afford local bands the opportunity to sell their CDs on a consignment basis and hang gig posters inside. "Supporting live music venues and our local talent is something we've always done, and it's just natural to want to give back to the musicians who have shared their talents with so many," said Feed Your Head co-owner Chris Vitale. All that the store asks in return is that participating local artists promote the store on their web pages and distribute free Feed Your Head promo materials at performances. All genres are welcome. Interested artists should call the store at 817-468-2029 or send an e-mail to hempy@feedyourhead.biz. CDs and posters will be accepted during regular business hours: 11 a.m. to 8 p.m. daily.
Fort Worth prog-metallists Urizen have re-recorded their most recent CD, Universe, and have re-christened it Universe: Red. The band also added two new songs. Frontman Thomas Drinnen describes the album's previous incarnation as "disappointing." Urizen will celebrate the release of Universe: Red on Friday at Tomcats West (3137 Alta Mere Dr.). Drinnen and company plan to have "even more crazy stage-show stuff … better costumes, creatures, and, well, shtick." The "new and improved" Urizen debuted recently in Atlanta as part of Dragon*con, one of the largest fantasy/sci-fi conventions in the world. The band also plans on touring the East Coast and finishing up at Ridglea Theater (6025 Camp Bowie Blvd., 817-738-9500) on Sat., Dec. 18.
Contact HearSay at hearsay@fwweekly.com.