Some of Fort Worth's finest musos have been confirmed for a show benefitting the Fort Worth Music Outreach, an organization that brings music education and instruments to Fort Worth school district students affected by cuts in arts education funding. For the Sat., Feb. 5, show at The Where House (2510 Hemphill St., South Side), Telegraph Canyon, Whiskey Folk Ramblers, Luke Wade & No Civilians, Ginny Mac, and Fort Worth/Brooklyn's Oh Whitney will perform.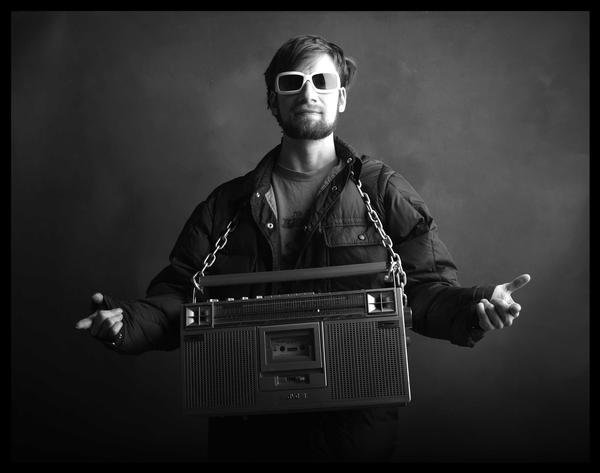 Cover is $20 (and includes open bar), and all proceeds will go toward the outreach project –– the group is currently seeking federal nonprofit status. Concertgoers also can bring used musical instruments to donate. Anyone who can't make the show but is interested in donating an instrument (or money) can contact the organization via www.fortworthmusicoutreach.org and arrange a pickup time.
Though a Weekly favorite, noir-folk singer-songwriter Clint Niosi's last album, The Sound of Dead Horses Beaten Against Cold Shoulders, came out, well, a long time ago. Like 2008 or something. An eternity in local-music years. But Niosi has never stopped writing new material. One of his post-Cold Shoulders songs, "New Light," appeared on the Weekly's 2010 Music Awards compilation CD. Currently, he's recording the follow-up to Cold Shoulders –– look for something early next year –– and he's also scoring Hot/Cold, a feature-length film by local filmmaker Frank Mosley, the subject of numerous Weekly stories, including "Paradise to Hold" (Oct. 6, 2010). With artist/filmmaker Jenny Deering, Niosi and Mosely have created "We'll Meet Again," a music video that will debut on the internet at 12 a.m. on Tue., Dec. 21. The collaboration features music from Cold Shoulders and was shot on location in White Sands, N.M., during the spring of 2009. The video will be available for free downloading, embedding, and viewing at www.frankmosley.com, www.clintniosi.com, www.youtube.com, www.vimeo.com, and www.facebook.com. Hot/Cold is currently in post-production. Mosley also has completed work on a new short, I Could Live in Hope, shot in Seattle in collaboration with Lee E. Luna and Jenny Pendel, and he is in distribution talks for his debut feature, Hold ("Wizard of Odd," May 13, 2009).
If you've glanced at Blotch over the past week or so, you've probably read that The Burning Hotels and drummer Wyatt Adams have parted ways, leaving just songwriters and frontmen Chance Morgan and Matt Mooty (plus bassist Marley Whistler for live settings). And while the paint's still wet on the Hotels' last album, early-2010's Novels, Morgan and Mooty have holed up in a home recording studio and begun writing material for the Novels follow-up. The songwriters are documenting the process on video. View clips at http://vimeo.com/user5149882.
Telegraph Canyon is currently recording at Ramble Creek studio in Austin, where the Fort Worth septet did its last album, the spellbinding The Tide and The Current. The new album will be released in spring 2011. Frontman Chris Johnson's side project, Pelicanstate (first written about here: "Moonlight Over Pelicanstate," May 26, 2010), will remain in a holding pattern until the TC album is finished.
Show of the week: Fort Worth prog-metallists Urizen are celebrating the release of Universe: Red, a complete overhaul and re-recording of their last album, Universe, on Saturday at Ridglea Theater (6025 Camp Bowie Blvd., 817-738-9500), with Werewolf Therewolf, Lizard Professor, and Rock on Fear.
Contact HearSay at hearsay@fwweekly.com.