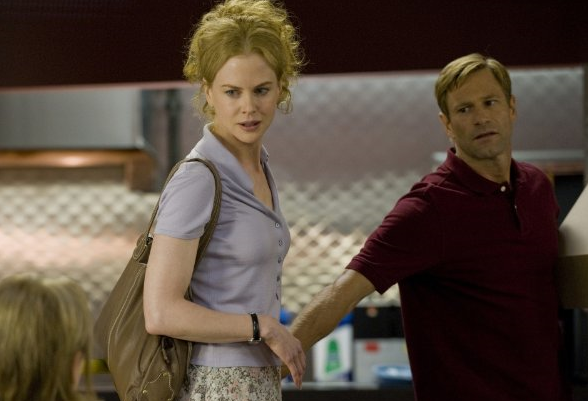 OPENING:
Rabbit Hole (PG-13) Nicole Kidman and Aaron Eckhart star in John Cameron Mitchell's adaptation of David Lindsay-Abaire's play about a married couple trying to cope with the recent death of their young son. Also with Dianne Wiest, Miles Teller, Tammy Blanchard, Giancarlo Esposito, Jon Tenney, and Sandra Oh. (Opens Saturday in Dallas)



Gulliver's Travels (PG) Jack Black stars in this modern-day update of Jonathan Swift's novel as a travel writer who's accidentally transported to a kingdom full of miniature people. Also with Emily Blunt, Jason Segel, Amanda Peet, Chris O'Dowd, T.J. Miller, and Billy Connolly. (Opens Saturday)
Little Fockers (PG-13) Let's see: Gaylord "Greg" Focker (Ben Stiller)? Still hapless and neurotic. Jack Byrnes (Robert De Niro)? Still creepy and controlling. Greg's parents (Dustin Hoffman and Barbra Streisand)? Still smothering and oversharing. Greg's wife Pam (Teri Polo)? Still lacking any personality whatsoever. Pam's ex Kevin (Owen Wilson)? Still far wealthier than Greg. The jokes? Still lame and predictable in the extreme. This latest sequel tosses in a couple of kids and some more famous people (Jessica Alba, Laura Dern, and Harvey Keitel), but nothing has really changed at all. Next! Also with Blythe Danner, Daisy Tahan, Colin Baiocchi, Kevin Hart, and Tom McCarthy. (Opens Wednesday)
Black Swan (R) One of 2010's best horror movies. Also possibly the best ballet film since 1948's The Red Shoes. Natalie Portman stars as Nina, a high-strung, perfectionistic ballerina who suffers terrifying psychotic delusions as she prepares to dance the lead in Swan Lake. Darren Aronofsky's film takes a realistic, detailed look at the work that goes into dancing at this level but also presents us with hallucinations that build an all-pervading sense of dread, especially with the wounds and deformities that Nina sees visited upon her body. Portman does much of the dancing herself, and her hyper-intense acting style has never looked more appropriate. The story indulges in drippy melodrama and shopworn ideas about artists, but the feverish, heavily coded terms make this movie ballet-like in its tragic power and beauty. Also with Mila Kunis, Vincent Cassel, Barbara Hershey, Benjamin Millepied, Ksenia Solo, Sebastian Stan, and Winona Ryder.
The Chronicles of Narnia: The Voyage of the Dawn Treader (PG) The least interesting franchise in our theaters grinds on with this third film starring Georgie Henley and Skandar Keynes as two Pevensie siblings who travel back to Narnia along with a horrible cousin (Will Poulter) to help King Caspian (Ben Barnes) find seven lost swords to fight off an evil green mist. Seriously, green mist is the villain here. The characters remain flat, the attempts at humor are lame, and the sermons are dispensed freely and sonorously whenever there's any uncertainty. There's a frightening sea serpent near the end, but other than that, nothing happens to disturb the soporific surface of this thing. Also with Gary Sweet, Anna Popplewell, William Moseley, Nathaniel Parker, and Tilda Swinton. Voices by Simon Pegg and Liam Neeson.
The Fighter (R) Mark Wahlberg stars in this solid, well-crafted drama about the real-life welterweight boxing champion Irish Micky Ward, who returned from an injury-related hiatus in the late 1990s to win his first title. Wahlberg is strong in the lead, but the acting honors are stolen clean away by a live-wire, alarmingly thin Christian Bale as Micky's crack-addicted half-brother who taught him how to box. David O. Russell (Three Kings) lays out the story without any of his customary frills and with an eye for the New England atmosphere. Fitting that a comeback story should be a comeback vehicle for its director. Also with Amy Adams, Melissa Leo, Mickey O'Keefe, Jack McGee, and Frank Renzulli.
Harry Potter and the Deathly Hallows: Part 1 (PG-13) A movie that's not meant to stand on its own and doesn't. After Voldemort (Ralph Fiennes) overthrows the government, Harry and his friends (Daniel Radcliffe, Emma Watson, Rupert Grint) become fugitives, leaving school to destroy the cursed objects that contain Voldemort's soul. Because this is only the first half of the seventh and last installment, this movie is all buildup and no payoff, with pacing issues we haven't seen since the first two Harry Potter movies. There's no emotional traction, and even the temporary breakup of Ron and Hermione doesn't achieve much, though it leads to a nice bit with Harry cheering her up by dancing with her. This might well have worked better as the first half of a five-hour gigantic finale. Also with Helena Bonham Carter, Jason Isaacs, Alan Rickman, Timothy Spall, Guy Henry, Andy Linden, Brendan Gleeson, Clémence Poésy, David Thewlis, Evanna Lynch, John Hurt, Rhys Ifans, and Bill Nighy.
How Do You Know (PG-13) James L. Brooks' latest romantic comedy uses a bunch of fresher faces, but they're fighting in a losing cause. Reese Witherspoon plays a former Olympic athlete who's torn between a star baseball pitcher with a bunch of women on the side (Owen Wilson) and a businessman (Paul Rudd) who's under federal indictment for someone else's misdeeds. The actors are all charming, with Rudd getting to show off his considerable gifts as a clown, but they're also astonishingly naïve. Like Brooks' other characters, these people know their own emotions all too well and go on about them in grammatically involved sentences with subordinate clauses and abundant qualifiers. You wish they, and the movie they're in, would just get to the point. Also with Jack Nicholson, Kathryn Hahn, Mark Linn-Baker, Lenny Venito, Molly Price, Ron McLarty, and Tony Shalhoub.
Love and Other Drugs (R) Jake Gyllenhaal plays a slacker who becomes a pharmaceutical salesman in the mid-1990s just in time to catch the Viagra boom, while at the same time meeting a Stage 1 Parkinson's patient (Anne Hathaway) who has mind-blowing sex with him and then tries to push him away because of her condition. The lead actors are incredibly beautiful and get large amounts of naked, and much of the humor here seems to come straight from a Judd Apatow film. Flawed though it is, the movie is both funnier than the average weeper and more layered than the average romantic comedy. That would seem to make it an above-average film. Also with Josh Gad, Oliver Platt, Hank Azaria, Gabriel Macht, Judy Greer, George Segal, and the late Jill Clayburgh.
---
Megamind (PG) This uneven DreamWorks animated film is about a blue-skinned alien supervillain (voiced by Will Ferrell) who finally vanquishes his superhero nemesis (voiced by Brad Pitt), then unexpectedly finds that he has no sense of purpose in life without a good guy to fight. The comic talent in this cast comes up with some fizzy one-liners, and the story takes some surprising turns when Megamind tries to turn a dorky news cameraman (voiced by Jonah Hill) into a new superhero. However, the good jokes are too infrequent and there's far too much attention paid to everybody's feelings and not enough to the action. The sentimentality defeats the comedy. Additional voices by Tina Fey, David Cross, Justin Theroux, J.K. Simmons, and Ben Stiller.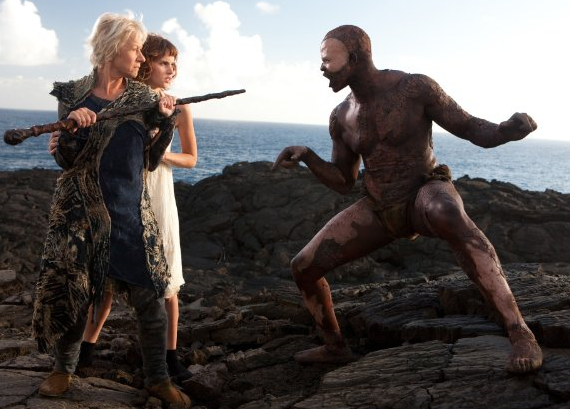 127 Hours (R) James Franco gives an impressive performance as Aron Ralston, the real-life Colorado engineer who in 2003 became trapped in Utah's Blue John Canyon and eventually freed himself by amputating his right arm, which was pinned by a fallen boulder. Director/co-writer Danny Boyle (Slumdog Millionaire) stages flashbacks and hallucinations that keep the movie from being stuck in one location, and the scenery in Utah is shot with an unearthly beauty. This helps us through the unflinching depiction of Ralston's amputation. This movie tries to tease some philosophical meaning out of Ralston's accident, but it's not a deep movie by any means. It's just a nice survival yarn with a charismatic star turn. Also with Kate Mara, Amber Tamblyn, Clémence Poésy, Lizzy Caplan, Kate Burton, and Treat Williams.
The Social Network (PG-13) David Fincher's ridiculously entertaining account of the birth of Facebook stars Jesse Eisenberg as co-founder Mark Zuckerberg. Eisenberg is a marvel, drawing a portrait of a lethally smart troll fueled entirely by resentment. No less impressive are Andrew Garfield as his Harvard pal and Justin Timberlake as a smooth-talking interloper who battle each other for influence over Zuckerberg. Veteran screenwriter Aaron Sorkin packs this movie with funny, quotable lines, and Fincher edits the thing for the right combination of smoothness, energy, and pace. There aren't any thunderbolts of enlightenment about Facebook or the nature of success, but this old-fashioned piece of fun hits all the right notes. Also with Armie Hammer, Max Minghella, Rooney Mara, Josh Pence, Joseph Mazzello, Brenda Song, Wallace Langham, Douglas Urbanski, and Rashida Jones.
Tangled (PG) Presumably this title is because there's already a musical called Hair. Disney's fractured animated take on the Rapunzel story has the Grimm brothers' heroine (voiced by Mandy Moore) as the lost child of a royal couple, kidnapped and raised by an old sorceress (voiced with great gusto by Donna Murphy) who keeps her adoptive daughter in her tower by telling her that the world is an evil place. The movie bites off more than it can chew trying to be both a musical and an action-thriller, with Rapunzel exploring the world and getting into hijinks with a handsome thief (voiced by Zachary Levi). The weak songs don't help, either. Still, the notes of psychological complexity in Rapunzel's relationship with her smothering drama queen of a mother is enough to keep this thing watchable. Additional voices by Ron Perlman, M.C. Gainey, Jeffrey Tambor, Richard Kiel, and Brad Garrett.
The Tourist (PG-13) Johnny Depp stars in this well-intentioned misfire as an American schoolteacher who's vacationing in Venice when he's mistaken for a thief and hunted down by both law enforcement and mobsters, with only a mysterious Englishwoman (Angelina Jolie) to help him. Director/co-writer Florian Henckel von Donnersmarck (The Lives of Others) takes this at a slow pace in an attempt to make the film softer and more romantic. Unfortunately, he goes too far and loses momentum. The jokes are damp squibs and the final twists provide too little payoff. You can say the same thing about the rest of the movie. Remade from a French thriller entitled Anthony Zimmer. Also with Paul Bettany, Timothy Dalton, Steven Berkoff, Christian de Sica, Alessio Boni, Raoul Bova, and Rufus Sewell.
Tron: Legacy (PG) The 1982 Disney film with a cult following spawns this cool-looking but tediously incomprehensible sequel that brings back Jeff Bridges as a computer guru trapped in virtual reality who must help his hacker son (Garrett Hedlund) battle the evil program (personified by a digitally created avatar of Jeff Bridges' 1982 self) that's trying to manifest itself in the real world. The 3-D effects are snazzy and echo the original film's depictions of vehicle chases and fight sequences taking place on abstract grids. Yet the mushy, shapeless story is impossible to get invested in. Michael Sheen's flamboyant performance as a court jester of the cyber-world is the only note of humanity here. Also with Olivia Wilde, Bruce Boxleitner, James Frain, Beau Garrett, Owen Best, and an uncredited Cillian Murphy.
Unstoppable (PG-13) After a cargo train is accidentally let loose down the tracks with no one at the controls, veteran engineer Frank Barnes (Denzel Washington) and rookie conductor Will Colson (Chris Pine) set out to stop it. Based incredibly loosely on the "Crazy Eights" incident in Ohio in 2001, the story has been Hollywood-ed up with greedy corporate execs and melodramatic subplots, and it feels like Washington and Pine play second fiddle to the runaway train until the last third of the movie. Still, they have enough chemistry to be entertaining, and Tony Scott's frenetic directing keeps the movie tense and fast paced. It's pretty formulaic Hollywood stuff but still fun thanks to the energetic directing and decent lead performances. It's also a must-see for train watchers. Also with Rosario Dawson. –– Cole Williams
Yogi Bear (PG) Better than the Alvin and the Chipmunks movies, which isn't saying much. Dan Aykroyd voices the computer-generated Hanna Barbera bear as he teams up with Boo Boo (voiced by Justin Timberlake) to steal picnic baskets and save Jellystone Park from real estate developers. The movie has some flashes of wit, acknowledges the strangeness of a talking bear wearing a hat and necktie, and includes a nice turn by Andrew Daly as a corrupt mayor. On the other hand, Tom Cavanagh is near catatonic as Ranger Smith, Anna Faris is wasted as his love interest, and the film lacks any sort of inspiration. You and your kids will forget this as soon as it ends or even before that. Also with T.J. Miller and Nate Corddry.
DALLAS EXCLUSIVES:
I Love You Phillip Morris (R) Screenwriters Glenn Ficarra and John Requa (Bad Santa) make their directing debut with this comedy about a real-life Texas con artist (Jim Carrey) who falls in love with a fellow prison inmate (Ewan McGregor) and stages a series of daring escapes to be with him. Also with Leslie Mann, Antoni Corone, Brennan Brown, Michael Mandel, and Rodrigo Santoro.
The Tempest (PG-13) Julie Taymor (Titus, Across the Universe) adapts Shakespeare's last play — and changes its main character into a woman — about a sorceress (Helen Mirren) in exile who causes her former political enemies to be shipwrecked on her island. Also with Russell Brand, Djimon Hounsou, Felicity Jones, Reeve Carney, Alfred Molina, Tom Conti, Ben Whishaw, Alan Cumming, Chris Cooper, and David Strathairn.