In the past few years, the Arlington Independent School District has fired a number of security personnel for what amounts to petty theft: one for stealing small change from a teacher's desk drawer, another for taking $25 from a petty cash box, and a third for the theft of food and beverages from a teacher's refrigerator at Martin High School.


So when several security officers discovered that one of their supervisors had manually changed her time card 35 times last year — resulting in about $4,000 in extra pay, according to reports — they acted as whistleblowers and reported what they believed to be fraud against the school district. Internal investigations did reveal that the time cards were changed without permission from the district, and overtime hours were claimed without any proof that they were actually worked.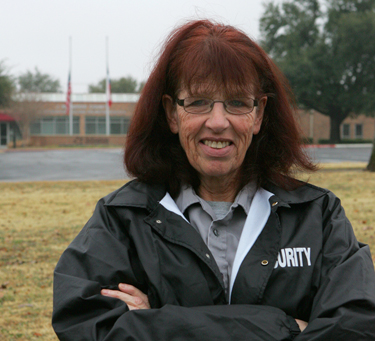 But in the end, nothing was done against Lt. Bobbie L. Green. In a terse letter sent last October to Green, Marilyn F. Evans, assistant superintendent for personnel, wrote, "The investigation is closed and recommendations forwarded to the administration. No disciplinary action is warranted."
The security personnel who reported the time card infractions are outraged by the lack of action by the school district administration. "Seems like people in the security department and the administration are covering up for her," said Sheila Kawasmi, a security officer at Carter Junior High School who has worked for the AISD for 31 years. "Lt. Green has investigated and disciplined others because she is in a position of leadership. She didn't even get a slap on the wrist. She should have been fired."
But the administration's assertion that "no disciplinary action is warranted" may not be the final word. The Weekly has learned that the Arlington Police Department Economic Crime Unit, which investigates fraud and white-collar crimes, has launched its own investigation. "It is an allegation that our department is looking into," said Arlington police public information officer Tiara Ellis Richard. "But it is very preliminary at this point."
What is apparent from the internal investigation reports on Green is that she did figure out how to alter the KRONOS time record system. Green, who has worked for the AISD for seven years and was promoted to lieutenant in 2008, has claimed that she adjusted her time records because she did work after hours at her home, mainly taking calls from other security personnel. One day she claimed to have worked 20.9 hours, another 18 hours. Administrators asked her to provide her cell phone records, as she receives a stipend for her phone service. But Green refused, saying the phone account was in her husband's name and that she did not want his records to become public as well.
AISD spokeswoman Amy Casas said the district performed a "Q&A" meeting with Green and was satisfied with her explanations. "This is a meeting between personnel and the employee at issue to ask questions of the employee and allow him or her the opportunity to respond, giving them due process," Casas said. "In the Q&A, Ms. Green provided responses that adequately explained the time changes."
An August report by Anthony Stewart, AISD Director of Auxiliary Personnel, found other problems besides the 35 time card manipulations. Green allegedly did not clock out for lunches on 12 occasions, she was late for work 22 hours from March through July, and she worked shifts different from her normal shift without her supervisor's knowledge.
"Clearly, Lt. Green exhibited multiple counts of insubordination and quite possibly received compensation for work not performed," Stewart wrote. "These violations would support the recommendation to terminate employment to be consistent with past administrative actions for similar circumstances."
Green responded with her own grievance against the AISD, claiming that she "is the victim of a smear campaign" by security co-workers. But not once in the grievance complaint against the district did she offer any proof that she actually worked those overtime hours.
Green retained as her counsel United Educator Association of Texas attorney Cheryl Rauscher, who told the Weekly, "The reason no discipline action is warranted is because Ms. Green actually worked the hours reflected on the adjusted time cards. There was no evidence of fraud or deceit. … Again, after a thorough investigation by Arlington ISD, there was no evidence of any misconduct by Ms. Green."
But one AISD administrator familiar with the investigation said the powers that be didn't want to find concrete evidence. "I believe that the administration thought that they were at fault for having the [KRONOS time system] loopholes open, and a finding against Lt. Green would put the blame partially in their lap," he said, not wanting his name used. "They've fixed the system so employees can no longer manipulate their time cards, but that doesn't absolve what this employee did in the past.
"There has been no explanation given [by Green] on where she was on those days she claimed to have worked 21 and 18 hours," he continued. "I've never seen anything like that except in her case. If a school building caught on fire or there was some hostage situation at a school, I could see overtime hours like those. But obviously neither of those things happened."
Though Green has not been disciplined or fired by the district, one employee did lose her job. Interim AISD internal auditor Debra Murry started her own investigation of the time records by taking Green to lunch in July, paid for by Murry's personal funds. Murry advised Green that she needed to turn over the phone records. Green, Murry wrote in a memo about the lunch, said "she'd think about it because that was her preference."
Murry's report echoed Stewart's finding that Green could not explain where she was on certain overtime days, and no cell phone records were provided to her. Murry even offered to allow Green to black out her husband's phone calls when she handed over the phone records, but Green refused that offer.
"Having lunch with someone you are investigating did not sit well with the administration, the very appearance didn't sit well with the higher-ups, and [Murry's] contract expired in August and was not renewed," said the administrator who did not want his name used.
Kawasmi is now worried that she may be retaliated against because she made a complaint against Green. "Everyone who submitted reports and talked with investigators, whether they did that anonymously or not, is worried about their jobs," she said. "The morale in the security department now is the worst I've ever seen because of the lack of leadership. And I think the kids in our school will suffer because of that."
Kawasmi thinks her job might now be in jeopardy. "Another officer told me last week he had heard from security administrators that a job at Carter Junior High would be open in about two months," she said. "I work there, and there are no job openings. So maybe they are talking about my job being open soon."