It's great that we have company coming and all, except for the part where Chow, Baby is supposed to be on best behavior, sitting quietly with spit-combed hair and hands folded in lap. No off-topic rambling about its love life (hi, beloved!), its childhood in New Orleans (where it was in its mid-teens before it realized that "stupidtourist" wasn't a single word), or its anguished indecisiveness about cat-collar colors. No, Chow, Baby has to be a proper, well-mannered restaurant columnist and just talk about … restaurants. Bor-ing!


Well, actually not that boring, not in these parts. Sure, we have the same monotonous chains you do at home — we're still part of America, after all — so if you're happy eating at Chili's et al., you certainly can do so here. (And stop reading this column right now, please.) But if you're up for a little adventure, there's a lot more to Texas than barbecue and Tex-Mex. Why, just within a couple of miles of Cowboys Stadium in Arlington are many wonderful little ethnic mom & pops, generally of the format in which Pop greets, Mom cooks, and a young relative translates, places where a huge, exotically delicious lunch or dinner can run you less than a ten-spot. So for your dining super-pleasure, Chow, Baby has compiled this neatly combed, well-mannered list of some of its Arlington favorites. (Note: Always call ahead. It's part of the charm of such places that they tend to close at random or go out of business without warning.)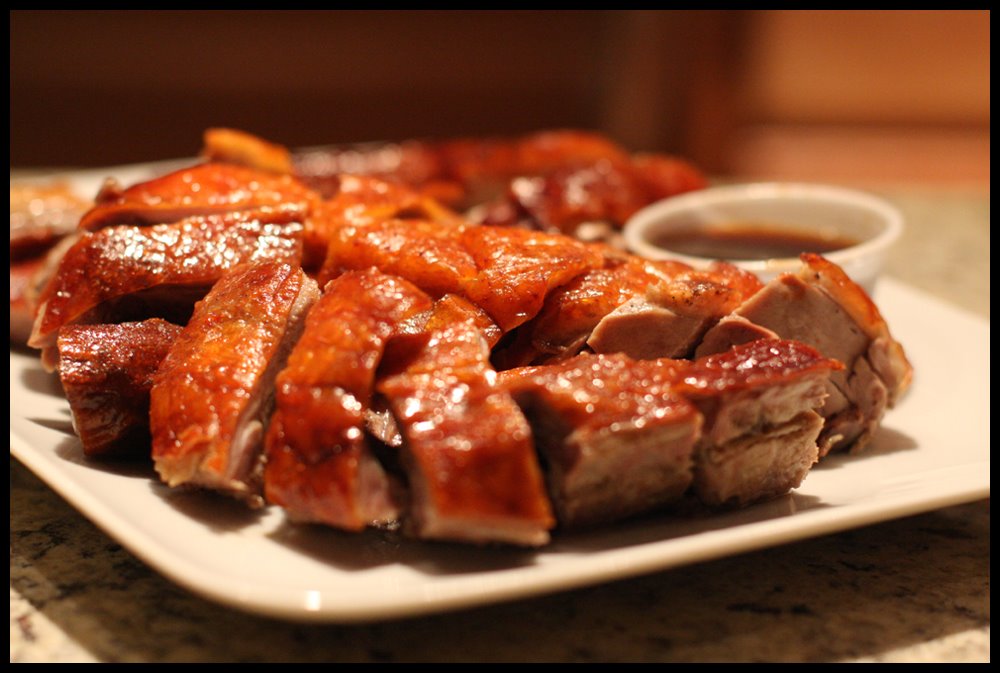 Semirami Café (803 W. Park Row Dr., 817-277-1025). There's so much not to miss at this friendly Syrian restaurant — garlic-simmered fava beans, meltingly tender shish kabob, juicy grilled chicken shishtawook — that your best bet is to hit the Friday afternoon buffet (2-6 p.m.) and have it all.
Marquez Restaurant (928 N. Collins, 817-275-8337). For a well-rounded taste of El Salvador, get the platillo tipico (combo plate): a big, juicy chicken tamal (like a tamale but bigger and juicier), chunks of yucca fried with pork, a grilled sweet plantain, and much more. (Note: In Salvadoran Spanish, mondongo is tripe soup, licuados are "mixed-to-order shakes," often papaya. Don't want to get those mixed up.)
Iraqi Restaurant (520 W. Park Row Dr., 817-262-1175). With entrées like "chicken, rice, soup" and "kebab, rice, soup," the menu of northern Iraq homestyle specialties is as minimalist as the restaurant's name, offering no hint of the marvelous herb-and-spice complexities to come.
King Chinese B.B.Q. (907 E. Pioneer Pkwy., 817-795-2338). You know the barbecue pork, duck, and octopus are fresh, because they're hanging right there in the glass case, to be cut up at your command. Also stomach, ear, tongue, and 200 other traditional Chinese dishes.
Ba-Le Vietnamese Restaurant (2240 Browning Dr., 817-274-0381) Old-school Vietnamese soup-and-sandwich restaurant — "old school" meaning gloomy décor and laissez-faire service but also pork-and-pâté sandwiches, steak-and-tendon pho, and salty preserved-lemon soda.
Star India (703 W. Park Row Dr., 817-265-9020). The lunch and dinner buffet features the subcontinent's greatest hits: tandoori chicken, lamb kofta, spiced lentils, vegetable and meat curries, aromatic basmati rice, all kinds of chutneys, and creamy rice pudding. All you'll need from the menu is mango lassi (yogurt drink) and paneer kulcha, a puffy, fresh-baked flatbread stuffed with raisins and homemade cheese.
Contact Chow, Baby at chowbaby@fwweekly.com.