Married Fort Worth filmmakers Carl and Betsy Crum started quite a stir recently when they announced plans for a documentary about legendary Texas musicians. The Crums, noted for their meditative One Square Mile urbanism series (see: "Local Films Shine," Nov. 4, 2009), kicked off the Texas music project by soliciting suggestions via Facebook. Dozens of responses flooded in. Most of the must-have artists were mentioned: Willie, Ornette, Bob Wills, Buddy Holly, Lightnin' Hopkins, Van Cliburn, Blind Lemon Jefferson, Stevie Ray, Townes, Janis, ZZ Top, Waylon Jennings, Roy Orbison. But the Crums are also looking for "obscure" artists, however the term is defined.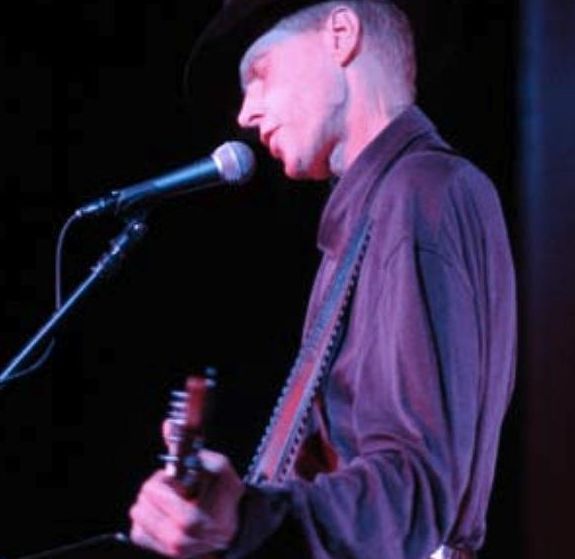 Now the debating begins. Considering that the filmmakers' movie won't be two days long, "obscure" suggestions must meet certain criteria (as defined by me, who has absolutely nothing to do with the film but knows everything): The artist must have left a measurable impact on the international pop consciousness, must have established some semblance of a career (no one-hit wonders allowed), and, perhaps most importantly, has to make a dramatic, filmic kind of sense, which means he or she must be unique not only to his or her genre but also to music in general. One of the most obscure but significant artists is Jandek, the Houston-area singer-songwriter who for years self-released albums without ever once playing live or even posing for a photograph. Is his music (basically, out-of-tune folk) groundbreaking? Certainly not, though it reportedly influenced no less a groundbreaking personage than Nirvana's Kurt Cobain. But Jandek is still significant, if only for his mystique, and any conversation about Texas-based music is incomplete without him. Similarly, the Legendary Stardust Cowboy deserves mentioning, not necessarily for his music (clangy, dissonant, twangy garage rock) but for his absolutely nucking futs personality. Incidentally, The Lege, as he's known, was born in Lubbock but perfected his "art" in Fort Worth (see: "The Man Who Fell to Earth from Lubbock," May 19, 2004). And you can't rightfully produce a doc about Texas-based music without a segment on Roky Erickson, who, with his 13th Floor Elevators, established psychedelia in the States before any West Coast band had ever even heard Rubber Soul. Lastly, hip-hop boomed in Texas, in Houston specifically, and while the Geto Boys are awesome, the Bayou City belongs to the departed DJ Screw, whose method of "screwing" rap songs –– essentially, warping them to reflect the molasses-like state of mind brought on by drinking too much "purple stuff" or "lean" (cough syrup mixed with flavored soda) –– is still employed today by every underground rapper worth his weight in clean sneakers. To the Crums' list, I'd also add Lyle Lovett, Doug Sahm, The Butthole Surfers, Selena, T Bone Burnett, Pantera, Lefty Frizzell, Los Alegres De Teran (norteño pioneers), The Old 97's, Pauline Oliveros, and Steve Earle. I will lose a hefty chunk of respect for the Crums (and puke a little in my mouth) if their movie contains anything more than passing references to Beyoncé, Pat Green, or, worst of all, Bob Schneider –– I can name at least 10 contemporary singer-songwriters (not least among them Fort Worth's own Tim Locke, Collin Herring, John Price, Brandin Lea, and Kevin Aldridge) who can write rings around that pretty boy. Record sales and popularity do not equal historical significance or aesthetic originality. Period.
Contact HearSay at hearsay@fwweekly.com.