This weekend, North Texas music lovers of a certain age (and perhaps a little older) will be obsessed with one thing: 35 Conferette, the annual four-day indie-rock festival in Denton. Arriving just a couple of days before the annual SXSW Music Festival and Conference in Austin, the conferette (I think the term means "mini-conference" in hipsterese) will gather 225 indie artists from all over the globe, including headliners Portugal. the Man, !!!, Mavis Staples, The Pains of Being Pure at Heart, Dr. Dog, A Place to Bury Strangers, and Dan Deacon. Several North Texas artists also will make appearances.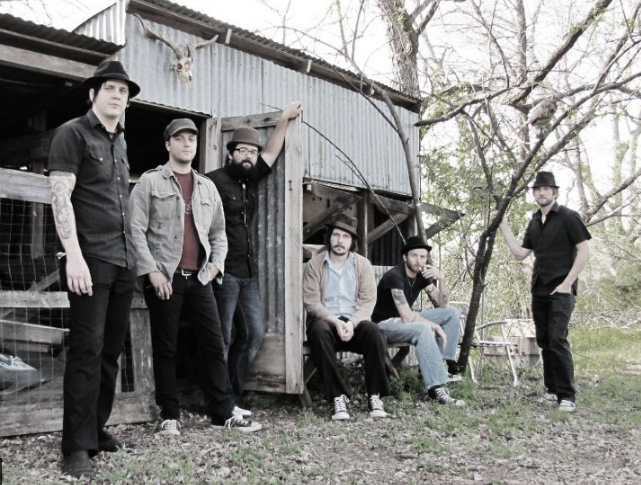 Bands and performers with 817 connections slated to perform include Adventures in Magnetism (featuring Chris Plavidal, late of Stumptone), Analog Rebellion, The Cush, Eaton Lake Tonics, Fate Lions, The Hanna Barbarians, Man Factory, Clint Niosi, The Orbans, Skeleton Coast, Telegraph Canyon, Two Knights, and the Whiskey Folk Ramblers. And I guess we could add Deep Snapper –– guitarist Aaron Bartz (late of Tame … Tame and Quiet) is a Fort Worth guy. And maybe also Zest of Yore, an Austin band with Arlington roots. And maybe Dentonite Jessie Frye, also originally from Arlington. And probably White Mountain, a Dallas-based glam-rock band with members of legendary Fort Worth synth-poppers Black Tie Dynasty and the recently reunited Fort Worth death-metal-heads Garuda. And we might be able to add Bosque Brown, whose frontwoman Mara Lee Miller, used to claim Fort Worth as her base of operations. Anyway. There'll be a lot of musical 817 to love from Thursday through Sunday at assorted venues in Denton. And today (Wednesday) is your last day to buy 35 Conferette tickets at a discount. Visit http://35conferette.com/, fish around for the tickets link, and enter the promo code "LastChance35" to score $15 off the $85 price-tag for a four-day wristband. For a gander at the entire schedule, visit the conferette's website.
If you've been following my evil alter ego, Weekly associate editor Anthony Mariani, on Twitter over the past few days, you would have learned quite a few things before anyone else: that Fort Worth's Dada Drumming record label will soon release the only album by the legendary, defunct, Fort Worth prog-metal trio The Great Tyrant; that KXT radio host and antique-pop singer-songwriter Paul Slavens will begin a weekly Tuesday night residency at The Chat Room Pub on the South Side beginning March 29; that drummer/singer-songwriter/multi-instrumentalist Quincy Holloway (Dove Hunter, Sub Oslo, Gospel Swingers) has started a new band, Run That!; that the guys behind the free digital compilation series 100 Second Dash are seeking submissions for Vol. 3; that Earthquake Country, featuring singer-songwriter Jason Worley and Chuck Brown and Tamara Brown from Telegraph Canyon, has just released a spellbinding debut album; and much, much more. Just go to https://twitter.com/#!/Anthony_Mariani and click the follow button. Your information pleasure sensors will thank you.
Don't look now, but the 14th or 15th Annual Fort Worth Weekly Music Awards are right around the corner. For last year's festival, nearly 40 artists –– all from Fort Worth and Arlington –– played at six venues in the West 7th corridor. Thousands of people showed up. As with years previous, the 2011 festival will be free. But in an unprecedented move, we will be adding more venues, which also means more bands. Date announcement soon.
Contact HearSay at hearsay@fwweekly.com.