Sadly, Chow, Baby's long-dreamed-of international cuisine (especially saffron rice) research trip to Beirut or maybe Damascus is on permanent hold: In the past few months, Chow, Baby's father-slash-international traveling companion has had heart surgery and brain surgery, and now he's pretty much just running on courage. So we decided to improvise: Instead of traveling 7,000 miles to the Middle East, we'd drive 12 miles to the middle of Arlington. And not even have to change our long-established traveling agenda.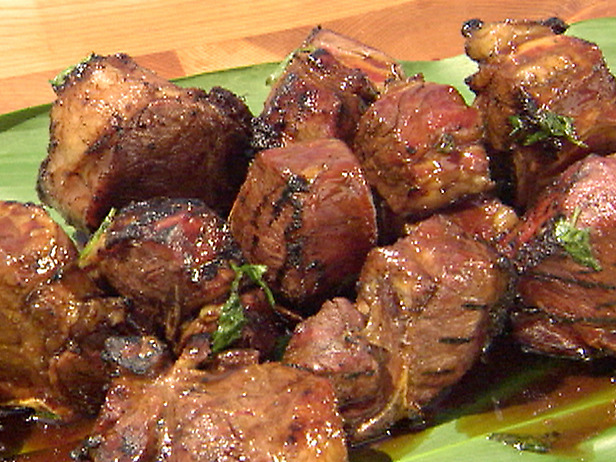 Day 1: Getting the lay of the land, buying gifts and souvenirs while we still feel like tourists and stocking the hotel minibar [leftovers fridge] with local drinks and snacks. Unfortunately Import Food Market (mango lassi, $3.29/half-gallon; fancy feta, $5.99/lb) has no "My Chow, Baby went to the corner of Pioneer and Collins and all I got was this stupid t-shirt" section, so we didn't get you anything. As Chow, Baby's eat-before-shopping rule holds even on research trips, we first visited next-door Al Hamra (701 E. Pioneer Pkwy.) for a great stranger-in-a-strange-land experience: brick walls with scenic posters, lazy ceiling fans, and an almost-total language barrier. As on every trip, the point-and-smile method got us great, cheap food (wonderfully spiced shish kabob, lamb or beef, $2/stick). The rice was fantastic, especially when smothered with yogurt-simmered lamb ($6.79).
Days 2 to 5: Discovering cultural differences. By "cultural differences" Chow, Baby means "weird spices," and we got a lot of them at Beirut Rock, Prince Lebanese, and Al Amir. But people can't live by pita bread alone, so off we went to a Friday mosque service. How foreign! No. Somewhat disappointingly from a cultural-learning-experience standpoint, it was much like every single religious service Chow, Baby's ever been to. First everybody smiles at the strangers and bids them welcome. Then the guy with the nicest hat prays in an ancient language: Latin, Hebrew, Arabic, tongues, it's all Greek to me. Then comes the usual thou-shalt-not sermon. (This one was on extravance; the imam's first example was "Don't get too much food and have wasteful leftovers." Great; yet another religion Chow, Baby is going to hell in.) Next, the calisthenics segment: Stand up, sit down, kneel, repeat several times. And finally community announcements, during which everybody sneaks out to beat the traffic and get a good seat at their favorite post-service restaurant. We recognized many friendly faces at Semiramis' Friday afternoon buffet (2-6 p.m., all their usual great Syrian dishes, $11.99).
In our entire week in the (faux) Middle East, we got lost only once, on Day 6: Chow, Baby's current pet, Iraqi Restaurant, is now renamed Texan's Restaurant (520 W. College St., Arlington), with menu items like "Cheddar Jalapeño Munchers" and "Authentic Southern Fajitas" and a huge delivery business to UTA student housing. But it turns out that if you just stand there looking like you're about to cry, they'll say, "Oh, you must want the Iraqi menu." That's all it takes to get into the secret underground society of "meat, rice, soup ($10)," which on this visit was the juiciest, tenderest lamb shank ever; undeniably authentic rice (mission accomplished!); and delicately spiced white beans simmered in tomato broth. Whew. Don't know that Middle East (Arlington) was our best international trip ever, but for once we didn't have jet lag.
Contact Chow, Baby at chowbaby@fwweekly.com.