Well, here's a character that even longtime Fort Worth theatergoers probably haven't seen before. Rajiv Joseph's Animals Out of Paper revolves around a teenage Indian-American origami savant who dresses in hip-hop fashions and uses ghetto slang to describe the way he folds paper. All we can say is, where do we sign up for tickets?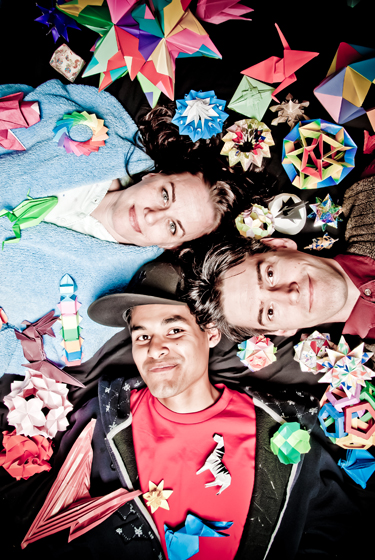 This play, produced here by Amphibian Productions, debuted in New York in 2008. Since then, the 36-year-old Joseph was named a finalist for the Pulitzer Prize for Drama in 2010 and has written episodes of the TV show Nurse Jackie. His Wikipedia page also says he reached the semifinals of the 2010 Redde Fox Air Hockey Championship, but we can find no record of this tournament's existence nor of the player who supposedly defeated him, Justin "The Puck Pathologist" Hilson.
What isn't in dispute is the glowing reviews that greeted this play about a depressed origami artist who finds herself creatively blocked after her husband leaves and her dog runs away, until she starts mentoring a math prodigy named Suresh who compares folding complex polyhedra to freestyle rapping. The New York Times called the play "wrenching and funny," while Talkin' Broadway called it "searingly simple but richly satisfying." For those theatergoers who think there are no new stories out there, this oddity should give them plenty of pause.
Animals Out of Paper runs Fri-Mar 27 at Fort Worth Community Arts Center, 1300 Gendy St, FW. Tickets are $15-25. Call 817-923-3012.