A month ago, So 7 Bistro chef/owner Jean Michel Sakouhi announced that he was downscaling his fancy-Frenchy menu and rebranding as So 7 Bar & Grill (2401 W. 7th St.). His reasoning, as quoted by the Star-Telegram: "I think maybe the French bistro concept is for the very privileged few … . So we are going to try something that more people can relate to." Oh, I see, his slow business was our fault — we're just not classy enough to support fancy-Frenchy places, like, say, Cacharel and Saint-Emilion and Sapristi, all of which have been going strong for years.

(Now you say, What about the Vault? That was fancy-sorta-Frenchy, and it flamed out within a year or so. And Chow, Baby says, Oh, you mean Jean Michel Sakouhi's last restaurant? That was our fault, too. We just couldn't "relate" to teeny once-frozen shrimp at downtown prices.) On the maybe-he's-got-a-point side, Chow, Baby itself is in Jean Michel's current target audience: an open-mouth chewer who had never visited the old So 7 and is intrigued by Chef's description of the new déclassé menu: coq au vin and crab cakes, burgers and fish tacos; 90 percent of the menu under $10, topping out at $15.95 for a rib-eye. That's exactly enough class for the likes of Chow, Baby.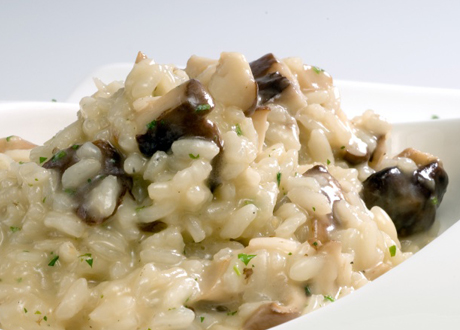 First shocker: This is the restaurant that other reviewers have described as "lovely" and "lush"? It's awful! It looks like an '80s new wave deli — the harsh lighting is no friend to the sherbet-strident walls, and the place is severely under-decorated: no plants or tablecloths or anything. Most of the tables seem to be from Ace Mart's bargain line: particle board and cheap veneer. Gee, I wonder why the sophisticates never showed. Maybe tolerable for a $10 meal — if you squint.