We at the Fort Worth Weekly are proud to announce our inaugural Visionary Awards to honor and celebrate local artists working in disciplines as diverse as visual arts, film, drama, performance art, literature, fashion, or multimedia. Tarrant County is a highly artistic community, and we intend to applaud our visionary artists with a one-of-a-kind celebration and event.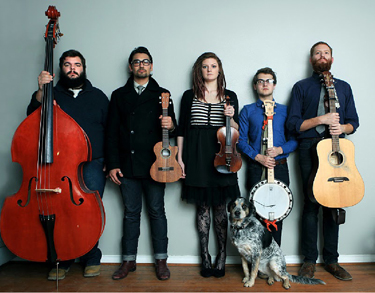 Three Visionary Awards finalists have been chosen by a committee of local gallery owners, artistic directors, producers, curators, critics, established professional artists, and educators, and each finalist will receive $500 from sponsorship dollars. The presentation and celebration will be from 6 to 9 p.m. on Thu., Mar. 24, at Artspace 111 (111 Hampton St., 817-692-3228). The celebration includes unlimited food from Reata, unlimited drinks, art, live music from Spune Productions' Seryn (a Denton indie-folk band recently honored by Paste magazine for the best SXSW performance), and a lot of swag. Tickets are $20 per person, $30 per couple, and are available here.
As part of the Visionary Awards, there also is the Rahr and Sons Brewing Company Visionary Brew label contest. From the nearly 100 submissions we've received from artists all over Tarrant County, we have narrowed the entries to five finalists who will be voted on by the public at the Artspace 111 event. The winner will be announced toward the end of the party, and the label and beer will be unveiled at a party around Fall Gallery Night. The Weekly, through videos, photos, and stories online (www.fwweekly.com) and in print, will follow every step of the beermaking process, to which the winner is invited to participate.
The issue of Wed., Mar. 30, the one following Spring Gallery Night (Sat., Mar. 26), will feature the winners and a wrap-up of the event.
Fort Worth Weekly's Inaugural Visionary Awards, 6pm Thu. Artspace 111, 111 Hampton St, FW. Tickets are $20-30. Call 817-321-9700.