Keys Lounge (5677 Westcreek Dr., 817-292-8627) has a lot of interesting stuff going on this weekend. In addition to a Friday show by veteran Dallas bluesmen Anson Funderburgh & The Rockets, the Keys will host a benefit concert on Thursday for the Texas Wesleyan University law school students who work with the Innocence Project, a nationwide nonprofit organization devoted to freeing the wrongly convicted and imprisoned (see: "Let the Right Ones Out," Mar. 9, 2011). Wanda King, daughter of the legendary Freddie King, will headline.

She'll be preceded by two Austin bluesmen, Shawn Phares and Gary Clark Jr., and Fort Worth ax-slinger and singer Holland K. Smith. Cover charge is a $5 donation payable at the door. The event also will include a charity auction of autographed sports memorabilia. All of the proceeds will go toward DNA testing "to help free those who have been falsely convicted and imprisoned," according to the Innocence Project's Julpa Davé. And on Saturday night at the Keys, there'll be a performance by Malford Milligan, former lead singer of Storyville, an Austin band featuring Stevie Ray Vaughan's rhythm section. Backing Milligan now is the former band of the late, great Fort Worthian singer-songwriter Stephen Bruton. The last time Milligan performed in Fort Worth was about three years ago. Cover charge is $15.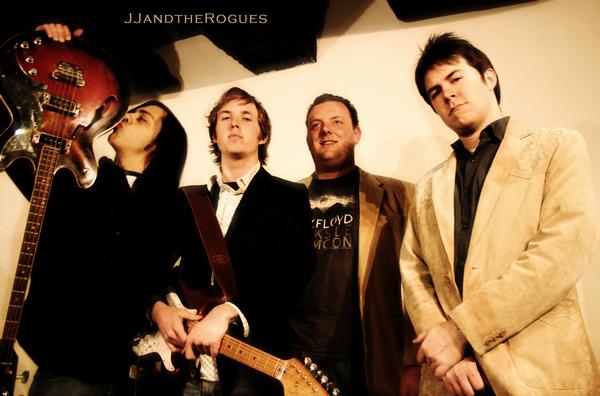 Fort Worth retro-'80s-pop-rockers JJ & The Rogues (think: Elvis Costello, The Pretenders) are at the tail end of the mixing stage of their long-awaited sophomore effort, the four-track EP Stare Down, recorded at home, and the guys are shooting for a May release and CD release show. Until then, you can download the band's debut, Indifference, for free via http://jjandtherogues.bandcamp.com.
Save the date. Our 14th (or 15th) Annual Fort Worth Weekly Music Awards Festival is scheduled for Sun., Jun. 26, at several West 7th corridor venues. Last year, nearly 7,000 people clicked through. For the 2011 festival, there will be more venues –– there were six last year –– and more bands, nearly 50 in all. All 817-local. Admission to the festival, as always, will be free. Though the lineup is subject to change, bands slated to play include The Burning Hotels, Calhoun, The Orbans, American Idol semifinalist Tim Halperin, Josh Weathers & The True+Endeavors, Whiskey Folk Ramblers, Stella Rose, Quaker City Night Hawks, The Cush, Fate Lions, Bravo Zulu, My Wooden Leg, Pinkish Black, Chatterton's Kevin Aldridge, Luke Wade & No Civilians, Jefferson Colby, Villain Vanguard, Dru B Shinin', Alan, JJ & The Rogues, The Spiral Sound, Derek Larson & The Leavers, and dozens more (including some surprise guests). So, you say, but the ballot isn't even out yet –– how do you know which performers will be nominees? Well, the ballot is about 90 percent complete –– it'll be published in a couple of weeks. And this year's ballot is the most comprehensive to date, with several new voting categories, including Hardcore, Pop, Electronic/DJ/Dance, Producer, Record Label, Drummer, Bassist, and Comeback Artist of the Year, opening the door to more performers.
Contact HearSay at hearsay@fwweekly.com.