The marquee outside of the bar dubbed it the best biker bar in Texas. I have no clue as to whether that's even close to the truth. I don't even really like motorcycles, so why would I go to a biker bar?
In the case of the 2500 Club (2500 E. Belknap St., 817-834-8963), I'd been bored and cruising around Haltom City after eating at Clown Burger, and 2500's marquee just sort of caught my eye. You could also blame it on the hand-painted flames on the outside wall, I guess, or, more likely, my growing penchant for day-drinking. Whatever the reason, I found myself walking into the tiny dive's open door for a post-lunch beer, curious as to what backed up such a ballsy claim. An old man at the bar finished a sentence with "sumbitch" before taking a swig of Natural Light. The beer was in a can that was in a coozie, and when I ordered a Budweiser, the bartender gave me a coozie, too. Then she went back to shooting pool with a regular. Apparently, rec-room vibe is a best-biker-bar criterion.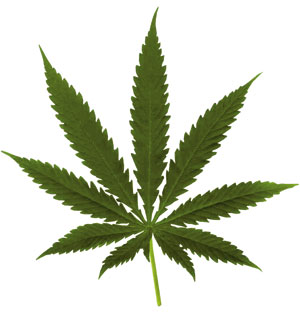 I sat there nursing my beer and soaking up my surroundings, trying to keep my trains of thought on track. Apart from the pool table, there was a digital juke and a newish cabaret game playing the Erotic Photo Hunt demo, and the PG-13 babes on the screen reminded me that I hadn't been to The Smoke Pit in almost 10 years. The last time I'd been there, the servers wore bikinis, and since the Belknap barbecue joint's recent Weekly ads featured photos of buxom, barely dressed babes, I figured the uniform directive still stood. Thinking about Weekly ads made me think about The Gas Pipe, which in turn made me remember the date, which, for the purposes of continuity, was the day before 4/20.
Took me long enough, didn't it! Well, regardless, if you're reading this column when it's brand new, then you're reading it on the other holiday that happens in April, the one that doesn't involve cartoon bunnies delivering baskets of colorful eggs –– unless you're high as nuts. Or shroomin' anyway.
Personally, I don't think marijuana really needs a holiday (neither do corndogs, donuts, or talking like a pirate), but I like the fact that 4/20 gives us pothead morlocks a chance to remind the surface-dwellers that tons of perfectly nice and mostly respectable people smoke weed and that it's really no big deal. When not promoted with dopey protest signs held by dopier whitey-dreads, 4/20 is a wink-wink/nudge-nudge advertisement for people to lighten up. Case in point: The 2500 Club is holding a 4/20 party, featuring a person named Rod from some band called Pull My Finger. You're supposed to bring your favorite munchies. And at The Flying Saucer (111 E. 4th St., downtown, 817-336-7470), if you get there at 7 p.m., you can score the bar's annual "420" pint glass. Last year's had The Dude on it.
As for the 2500 Club's claim, I don't know if it's the best at anything, but it's good at making you want to have a good time. Even if you don't like motorcycles. –– Steve Steward
West Berry Street Block Party
Here's the thing: I missed most of this, because it was on Saturday and I was bartending at Lola's (which had its own party going, celebrating the birthdays of owner Brian Forella and local muso Luke Wade). I got to Berry around 9:30 p.m. and worked the door at The Moon. By that point, the bulk of the bands had already played. The street was still pretty busy, though, and I was pleasantly surprised with the number of wristbands I saw. As far as I could tell, the event was promoted heavily at TCU, and I was skeptical that the average TCU kid would pay $20 to see a bunch of bands that he or she could care less about. ("What time does Vampire Weekend go on, brah?!") But little Joey TCU Guy and little Sally TCU Girl did pay, and from everyone I talked to (guitar players and bartenders, mostly), there were good crowds at most of the shows all day long. And the college kids kept coming back, thereby getting exposed to stellar Fort Worth acts like Skeleton Coast, Secret Ghost Champion, and Fou. And also a little band from Toronto called Rush (via Big Mike's tribute band, YYZ, which played at The Moon). Overall, I'd say this was a pretty good party on a pretty big scale. –– S.S.
Contact Last Call at lastcall@fwweekly.com.