This week we launch a new occasional series, "Love What You Haven't Done with the Place." Chow, Baby came up with this while chilling on the unadorned yet comfy patio at Al Amir (2349 W. Pioneer Pkwy., Arlington), enjoying cardamom-y Arabic coffee ($3.75 for a pot that yields about eight cute-widdle-cups-full), and struggling to find its dining motivation. Unlike this coffee, nothing on my Places to Eat list was particularly stimulating. No must-visit Hot New Openings that all the foodies are talking about, not even in West 7th (for the moment). How to decide where to go?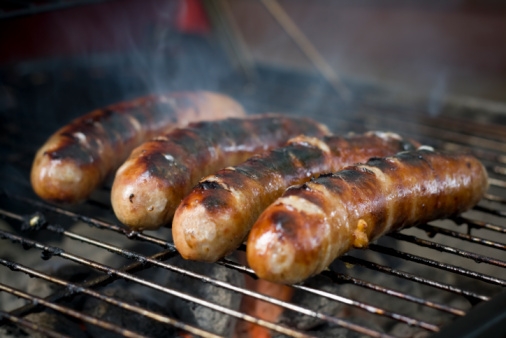 Earlier that evening, Chow, Baby had tried to fall back on an old occasional series, "Fort Worth Institutions That Chow, Baby Shame-Facedly Confesses It Hadn't Been to Before" — except it seems that Chow, Baby has now been to all of them. Well, there's plenty of spin-off possibilities, say, "Mid-Cities Institutions etc.," so Chow, Baby went for dinner at Danny D's BBQ (565 Bedford-Euless Rd., Hurst), "A Hurst Tradition for Over 40 Years." Well. Apparently Danny's got to live so long by never provoking anyone, like with spices or texture: Most of the sides were straight from cans or freezer bags, and the meats were a bland match. The crispy-skinned housemade sausage ($9.59 platter) and gooey brownie ($1.59) were excellent, but not enough to sustain an Institution. Or a column.
Over its after-Danny's coffee at Al Amir, while Miss Jordan (so dubbed because she's from Jordan and is beautiful enough to win a pageant, and also because Chow, Baby keeps forgetting her real name) kept the sugar-pot topped off, the thought occurred: The best thing about Danny D's is its historic, presumably never-ever-changed décor. Hmm. A theme? Check the list!
Little Germany (703 N. Henderson St.) has taken over the eclectic space that formerly housed Thai Tina's and hasn't changed a thing. Thank you. Of course mosaics and vibrant wall colors go better with Thai food than German, but chef/owner Christopher Chandler compensates with constantly blaring accordion music. Thank you, not. Now, Chandler was a longtime chef at Edelweiss, and one should probably trust his taste more than that of a reviewer whose first-hand knowledge of authentic German food comes from a six-hour layover in Frankfurt four years ago (me) — but good lord, this was one of the worst meals Chow, Baby has ever had, in any country. It started with two kinds of "soup," one apparently of canned beef gravy and the other of sausage slices floating in oily water. Pork cordon bleu ($8.99) was a way-overbattered glomph. Chow, Baby felt sad for the flavorless boiled sausages on the "Munich-style" sausage plate ($11.95), they were that pathetic. But yay, the décor is quirky.
More hideous than quirky, Christie's Extreme Burgers (5209 Rufe Snow Dr., North Richland Hills) still has the faux rock walls and ripped pleather booths from when this building was Tippin's Pie Pantry a decade ago. In these surroundings, which are pretty much the opposite of "gourmet" and "organic," getting a seriously gourmet burger comes as quite the happy surprise. The top-of-the-line half-pound Extreme Burger (gourmet priced at $11.95, with choice of side) is made with ground-that-day beef (very juicy) and topped with two kinds of cheese, real bacon, and fresh-from-the-farmers-market portobello, avocado, lettuce, and tomato. And the half you can't finish still tastes great at midnight-snack time. Please, Christie, don't change a thing.
Contact Chow, Baby