Chow, Baby's boss here –– you know, the one who took her to lunch occasionally. (I can say "her" now that the identity of the longtime writer of this column has been revealed.) As you probably read in this space last week, Christy Goldfinch has broken her cover and dropped out of our long-running Chow, Baby protection program after only 10 years –– what a quitter.


She's taking her hyphens and her backstory and going home. (In its proud 15-year history, the Weekly has never lost a pseudonymic food writer who followed the rules, but once you contact your mother, we can't keep you safe anymore. Don't say you weren't warned.)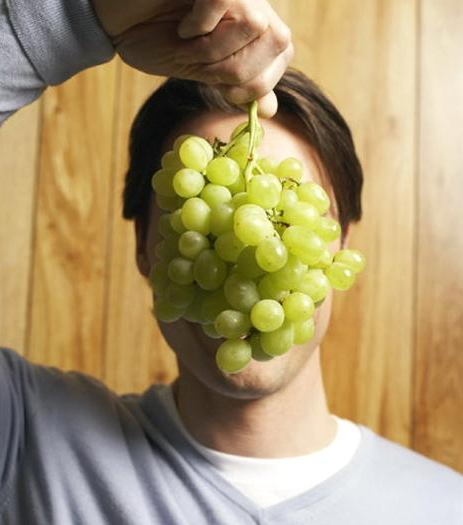 Fine, fine. You think The Mousetrap quit running in London just because some of the original cast members are now in Actors Equity nursing homes? Not a chance. Too many old dives, new joints, recipes, flan searches, and hissy fits waiting to be covered in this town. Too many foodie fans waiting patiently to be educated in things like the nuances of Middle Eastern cuisine, how to order dim sum when you don't speak the language, and the proper frying of steak the French way. (If a foodie is a fan of good food, what are the fans of good foodies properly called? Foodie-ies? Foodie-istas? Well, for one thing, we call them Loyal Readers. And we appreciate them.)
So here at the Weekly we're interviewing candidates, folks who could take up the Chow, Baby mantle. The criteria are tough: Do you have a car with its own name? Do your relatives come from some foodie-heaven city? Can you afford to travel in foreign lands on your own nickel just so you can report more knowledgeably about lamb kabobs back home? Can you write entertainingly while in a comma snit? Nose out previously frozen shrimp in that entrée? Do you have a thing for anything in chef pants, and can you control it? Can you write about both corn smut and good barbecue? Are you willing to eat your way anonymously through Tarrant County, without bodyguards, at the risk of being recognized by some chef whose piece de resistance you have previously compared to Chicken McNuggets?
If so … oh, wait a minute. Someone just walked in. A Chow, Baby in waiting, perhaps? A Zorro without the sword? The Scarlet Pimpernel's heir? Someone fresh from putting flowers on Edgar Allan Poe's grave?
Maybe so. We'll see.
In the meantime, please keep your cards, letters, and dining tips coming to Chow, Baby's e-mail. And here are a few words to practice, to keep Chow, Baby's spirit alive in North Texas' communal soul while someone new prepares to assume the position (fork poised, pen and notebook tucked unobtrusively under a napkin, taste buds a-quiver). Ready?
Boba … pho … flan … nuac nam.
Again. Boba … –– Gayle Reaves
Contact Chow, Baby at chowbaby@fwweekly.com.