If you're looking for your international soccer fix after last year's World Cup, the CONCACAF Gold Cup kicks off at Cowboys Stadium this Sunday. The tournament — which will also unfold this month in 10 additional cities around the United States — determines which country will be champion of North and Central America. Even though the U.S. national team will not be involved in the games here, there'll still be top-notch soccer talent on display in Arlington.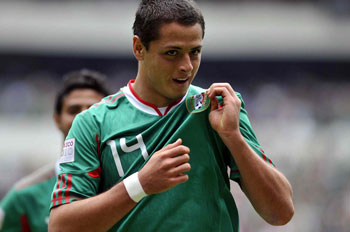 The marquee matchup is Mexico vs. El Salvador. Defending champions and co-favorites to win this year's tournament along with Team USA, the Mexicans ("El Tricolor") will feature an excellent defense marshaled by storied captain Rafael Márquez. Offensively, they'll look to Javier "Chicharito" Hernández, a lethal striker coming off a fantastic 21-goal season with Manchester United, to put the ball in the net. The Salvadorans ("Los Guanacos") will have their hands full, and considering how wide and passionate the Mexican fanbase runs in these parts, the atmosphere at the big stadium should be like nothing we've seen since the Cowboys' last playoff game.
The other game here is Costa Rica vs. Cuba. The Costa Ricans ("Los Ticos") shouldn't encounter much resistance; the Cubans are pretty close to a nonentity in soccer. The country's best athletes gravitate to baseball and boxing, and the soccer players tend to defect to other nations when given the chance. Arlington police should be on alert.
The CONCACAF Gold Cup kicks off at 5pm Sun at Cowboys Stadium, 1 Legends Way, Arlington. Tickets are $30-40. Call 800-745-3000.