OPENING:
Horrible Bosses (R) Don't you just love it when the movie's title tells you exactly what it's about? Jason Bateman, Charlie Day, and Jason Sudeikis star in this black comedy as downtrodden white-collar workers who conspire to murder their tyrannical, psychotic employers (Jennifer Aniston, Colin Farrell, and Kevin Spacey). Also with Jamie Foxx, Ioan Gruffudd, Julie Bowen, Lindsay Sloane, Isaiah Mustafa, Wendell Pierce, Donald Sutherland, and Bob Newhart. (Opens Friday)


Bride Flight (R) Not a sequel to Bridesmaids. Karina Smulders, Anna Drijver, and Elise Schaap star in this drama as three Dutchwomen who emigrate to New Zealand in 1953 as part of arranged marriages. Also with Waldemar Torenstra, Petra Laseur, Pleuni Touw, Willeke van Ammelrooy, and Rutger Hauer. (Opens Friday in Dallas)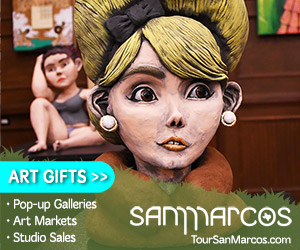 Kung Fu Panda 2 (PG) All the things that made the 2008 original film a hit are in evidence in this sequel that involves Po the panda (voiced by Jack Black) trying to stop a villainous peacock (voiced by Gary Oldman) who wants to take over China. The stunning martial-arts set pieces are fluidly choreographed without being hyperactive, and the 3-D rendition of China is majestic and gorgeous, with its sweeping mountainscapes and rippling pools. The stellar supporting cast is once again underused, but this is still the next step in a series that may turn out to be a classic. Additional voices by Angelina Jolie, Seth Rogen, Lucy Liu, Jackie Chan, David Cross, James Hong, Michelle Yeoh, Danny McBride, Dennis Haysbert, Victor Garber, Dustin Hoffman, and Jean-Claude Van Damme. — Steve Steward
Larry Crowne (PG-13) A comedy vacuum. Tom Hanks writes, directs, and stars in this tone-deaf attempt at a slice-of-life drama as a downsized retail employee who turns his life around by enrolling at a community college. The script by Hanks and co-star Nia Vardalos (of My Big Fat Greek Wedding fame) is not only unfunny but unconvincing in developing plot and character. He's also surprisingly ineffective at directing his fellow actors, getting terrible performances out of Julia Roberts as a burned-out teacher and Bryan Cranston as her deadbeat husband. It all adds up to something less than a below-average episode of Community. Also with Cedric the Entertainer, Gugu Mbatha-Raw, Taraji P. Henson, Wilmer Valderrama, Rita Wilson, Ian Gomez, Rob Riggle, George Takei, and Pam Grier.
The Lincoln Lawyer (R) Matthew McConaughey is back in his sweet spot as a smooth-talking, morally shifty L.A. attorney who works out of his chauffeured luxury car in this throwback legal thriller based on Michael Connelly's novel. The story revolves around the lawyer defending a wealthy client accused of sexual assault (Ryan Philippe), only to discover that the guy is guilty of far worse. The dense, knotty plot takes in a huge array of characters played by actors who relish their material. McConaughey comfortably holds the center, and first-time writer-director Brad Furman does a superb job laying out all the plot twists. Also with Marisa Tomei, William H. Macy, Josh Lucas, John Leguizamo, Laurence Mason, Michael Peña, Bob Gunton, Frances Fisher, Margarita Levieva, Pell James, Shea Whigham, Katherine Moennig, Michael Paré, Trace Adkins, and Bryan Cranston.
Midnight in Paris (PG-13) Woody Allen's charming paean to the City of Lights stars Owen Wilson as an aspiring writer who's magically transported from present-day Paris to the city in the 1920s, where he gets to rub shoulders with Picasso, Gertrude Stein, and F. Scott Fitzgerald. The contemporary characters like the writer's shrewish fiancée (Rachel McAdams) and her phony ex (Michael Sheen) don't add much, but the movie kicks into gear whenever it takes place in Lost Generation Paris, with frequent laughs and a breezy tone. Watch for Corey Stroll's amusingly brusque performance as Ernest Hemingway. Also with Marion Cotillard, Tom Hiddleston, Alison Pill, Léa Seydoux, Gad Elmaleh, Adrien Brody, Kathy Bates, and Carla Bruni. — Cole Williams
Monte Carlo (PG) This underwhelming farce stars Selena Gomez as a small-town Texas girl whose long-dreamed-of vacation in Paris with her best friend (Katie Cassidy) and stepsister (Leighton Meester) is sidetracked to the Riviera when she assumes the identity of a spoiled British heiress who happens to look just like her. The material is uninspired, and director/co-writer Thomas Bezucha can't bring the snappiness that a farce needs. Gomez gets to play both the blandly written heroine and the diva-like heiress and fails to make either part interesting. This movie is a test of whether the pop singer has movie-star potential; on the evidence, I'd have to say no. Also with Cory Monteith, Pierre Boulanger, Luke Bracey, Valérie Lemercier, Brett Cullen, and Andie MacDowell.
Pirates of the Caribbean: On Stranger Tides (PG-13) By now, you can practically predict when Captain Jack Sparrow (Johnny Depp) will grab a rope and sail through the air. This fourth film in the series listlessly hits the same tired notes as Captain Jack searches for the Fountain of Youth. Ian McShane's measured menace as Blackbeard is entertaining to watch, but he and everyone else are swallowed up by the distinctly non-magical effects. Oddly enough, the movie is inspired by Tim Powers' 1987 fantasy novel On Stranger Tides. Also with Penélope Cruz, Geoffrey Rush, Kevin McNally, Sam Claflin, Astrid Berges-Frisbey, Stephen Graham, Anton Lesser, Roger Allam, Judi Dench, and Keith Richards. — Steve Steward
Something Borrowed (PG-13) Like the Emily Giffin novel that it's based on, this movie starts with its main character (Ginnifer Goodwin) sleeping with her best friend's fiancé and not feeling terribly guilty about it. That's an interesting place for a romantic comedy to start, but this one goes nowhere. The heroine is such a doormat that we can't sympathize with her, and though the best friend (Kate Hudson) is a narcissistic attention hog, she's not hateable enough to make us think she deserves the betrayal. The fiancé (Colin Egglesfield) is pretty weak, too. Backstory and character motivation are removed or tampered with, and John Krasinski struggles manfully with a supporting role that makes no sense at all. You may not know who to root for, but you'll know this is bad. Also with Steve Howey, Ashley Williams, Geoff Pierson, and Jill Eikenberry.
Super 8 (PG-13) J.J. Abrams' remarkable yet unmoving sci-fi thriller stars Joel Courtney as a 13-year-old boy in 1979 who uncovers evidence of a space alien running loose after a U.S. Air Force train derails near his small town. This is a great showcase for Abrams' marvelous visual talents, with the monster being skilfully hidden and cinematographer Larry Fong creating all sorts of memorable visuals with the night sky lit up by klieg lights. Yet the story beats are too predictable, and though Abrams keeps mawkishness at bay, his sentimental excesses get the better of him. This is a superb technical accomplishment that doesn't leave you feeling that that's all it is. It simply doesn't soar. Also with Elle Fanning, Riley Griffiths, Ryan Lee, Gabriel Basso, Zach Mills, Kyle Chandler, Noah Emmerich, AJ Michalka, Ron Eldard, Glynn Turman, Dan Castellaneta, and Greg Grunberg.
Thor (PG-13) Not as good as the Iron Man films but better than The Incredible Hulk and a worthy entry into the Avengers series. Chris Hemsworth stars as a Norse god whose arrogance and hotheadedness get him cast out of Asgard onto Earth, where he falls for an astronomer (Natalie Portman) who believes his stories about another realm. The romance is flat, the human storylines are botched, and Portman looks lost. The Oedipal drama in Asgard is much better handled, with Tom Hiddleston as a scheming Loki and Anthony Hopkins (who seems rejuvenated by the presence of director Kenneth Branagh) as Odin. Branagh's comic touch remains as subtle as Thor's hammer, but his zest for the material carries the movie over its rough patches. Also with Stellan Skarsgård, Kat Dennings, Colm Feore, Clark Gregg, Idris Elba, Ray Stevenson, Tadanobu Asano, Jaimie Alexander, Josh Dallas, Rene Russo, and uncredited cameos by Samuel L. Jackson and Jeremy Renner.
Transformers: Dark of the Moon (PG-13) Most 3D movies aren't worth the heftier ticket prices, but 3D is the only meaningful way to experience this monstrosity. The latest in Michael Bay's robot saga is the first to use 3D effects, and all the destruction looks good; when future film historians want to know how advanced special-effects were in 2011, they'll have to look this movie up. It's the humans who drag this thing down. The movie would have been better, though not necessarily good, if all the characters had been robots. Megan Fox has been jettisoned for Rosie Huntington-Whiteley, and Bay spends a lot of time inviting us to ogle the new girl's ass. If only he'd taken as much care making a movie that doesn't suck. Also with Shia LaBeouf, Frances McDormand, John Malkovich, Patrick Dempsey, John Turturro, Josh Duhamel, Tyrese Gibson, Kevin Dunn, Julie White, and Ken Jeong.
Water for Elephants (PG-13) Sara Gruen's best-selling novel becomes this intelligent but emotionally distant period drama starring Robert Pattinson as an orphaned veterinary student who joins a traveling circus in 1931 and falls dangerously for the star performer (Reese Witherspoon), who's married to the circus' cruel, capricious owner and ringmaster (Christoph Waltz). Director Francis Lawrence keeps this from dragging, and Waltz gives a terrific performance as a self-loathing, self-destructive dictator. Still, the chemistry between the romantic leads is all wet, and the movie never attains the grandeur and power that it aspires to. Also with Paul Schneider, Jim Norton, Mark Povinelli, and Hal Holbrook.
X-Men: First Class (PG-13) All the more disappointing for the parts of this movie that really works. The superhero series goes back to its origins, taking in the first meeting of Charles Xavier (James McAvoy) and Erik "Magneto" Lehnsherr (Michael Fassbender) in 1962. The movie gets off to a flying start, with an interesting new group of actors and a haunting subplot involving a shy, nerdy scientist (Nicholas Hoult). Yet the action sequences are done without much sense of terror or wonder, the emotional beats in the stories are often skipped, the movie is overstuffed with plots, and the theme about the superheroes being an oppressed minority is handled clumsily. There are enough flashes of inspiration to make you think director/co-writer Matthew Vaughn could make the next movie much better. Also with Jennifer Lawrence, Kevin Bacon, January Jones, Rose Byrne, Jason Flemyng, Caleb Landry Jones, Lucas Till, Zoë Kravitz, Álex González, Edi Gathegi, Matt Craven, James Remar, Oliver Platt, Rade Serbedzija, Olek Krupa, Michael Ironside, and uncredited cameos by Rebecca Romijn-Stamos and Hugh Jackman.
DALLAS EXCLUSIVES:
Beginners (R) This autobiographical drama by Mike Mills (Thumbsucker) stars Ewan McGregor as a man who's shocked when his terminally ill, recently widowed father (Christopher Plummer) comes out of the closet. Also with Mélanie Laurent, Goran Visnjic, Kai Lennox, Mary Page Keller, China Shavers, and Lou Taylor Pucci.
Cave of Forgotten Dreams (NR) Werner Herzog's latest documentary looks at the oldest drawn pictures of humans in the Chauvet caves of southern France.
The Double Hour (NR) Giuseppe Capotondi's psychological thriller stars Filippo Timi as an Italian ex-cop whose speed date with a Slovenian hotel chambermaid (Ksenia Rappoport) takes an unexpectedly violent turn. Also with Antonio Truppo, Gaetano Bruno, Michele Di Mauro, and Fausto Russo Alesi.
Queen to Play (NR) Caroline Bottaro's comedy stars Sandrine Bonnaire as a French chambermaid who escapes her life of poverty when she takes chess lessons from an American expat (Kevin Kline). Also with Valérie Lagrange, Francis Renaud, Alexandra Gentil, Alice Pol, and Jennifer Beals.
The Trip (NR) Based on a British TV series, this comedy reunites director Michael Winterbottom and star Steve Coogan (24 Hour Party People, Tristram Shandy: A Cock and Bull Story) in a story about a comedian touring Britain's finest restaurants with a camera crew. Also with Rob Brydon, Claire Keelan, Margo Stilley, Rebecca Johnson, and Paul Popplewell.