"Blown away" is a pretty good description of how Static's colleagues at Fort Worth Weekly feel about the rag's showing in a couple of recent journalism contests, one statewide, one national.
In the statewide Lone Star Awards competition sponsored by the Houston Press Club, the Weekly ruled the "newspapers under 100,000 circulation" division, bringing home five first places, including Print Journalist of the Year for staffer Jeff Prince.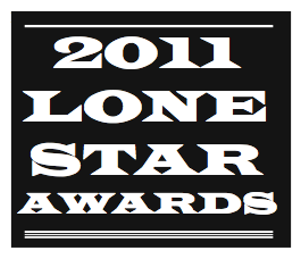 Another first went to Dan McGraw and former intern Susan Costa for their story on the fake marijuana fad and its dangers. (And, not that drugs are all we think about, but in the same feature story category, the Weekly also placed second, for freelancer Caroline Collier's "Kandi-Coated World" story about the excesses of Ecstasy use among local kids.)
Collier took home a first-place trophy to go with that, in the Politics/Government category, for her moving story on the struggles of local families coping with major illnesses and medical bills. In fact, the Weekly dominated that category (proving that we care as much about politics as we do about drugs), bringing home not just Collier's first, but a second place for Prince, for his look at the guardianship system, and third place for editor Gayle Reaves for her story on the byzantine world of Texas water politics.
Former staffer (and still freelancer) Eric Griffey scored a first, in the business news category, for his story on how gas drilling toxins are being tilled into the soil all over Texas. Reaves' story on SMU Prof. Ravi Batra's examination of the U.S. economy took third in that category. And in sports, McGraw and Collier combined for a second place, for their story on the stellar Horned Frogs football program.
Segueing from Houston to New Orleans, where the Association of Alternative Newsweeklies handed out their national AltWeekly Awards, two Weekly investigations won honors in both the Lone Star and AAN contests.
Peter Gorman's story on abuses in the private prison industry took top honors in the investigative category in Houston. In New Orleans, it also won second place in the long-form news story category. And Betty Brink's "Powder Keg at Arlington Heights," a story whose effects are still being felt in the Fort Worth school district (see this week's cover story, page 10), took third in the investigative category in both the Lone Star and AAN competitions.
Prince's cover story on the attempts by administrators of the Texas A&M University system to silence student journalists at their Tarleton State University campus took top honors in AAN's media reporting category, and Kristian Lin won first place in the arts criticism category for his film reviews.
Finally, Jimmy Fowler's "Ticked Off Trannies with Knives" took second place in the AAN arts feature category.
Whew. A nice haul.
All hardware-clanking aside, we do the work because we think the Weekly's role in this town is an important one. But it's nice to know that some folks, at least, really, really like us.
Never fear, though. In this biz, ego deflation is never far away …
Correction
In last week's cover story ("The Bard in Tweetland"), Jason Morgan's employment situation was incorrectly described. While Morgan, the artistic director of the Stolen Shakespeare Guild, has taught film and theater classes at Tarrant County College in the past, he isn't an instructor there currently. Fort Worth Weekly regrets the error.