Birthdays are always a little bittersweet for Chow, Baby. On the one hand, I'm a year older, and another year has passed in which I didn't realize my dream of becoming a movie star-astronaut-fireman-novelist-scientist-professional athlete (I went undrafted again in every major sport, despite a solid time in the 40-yard dash). On the other hand, I get cake. Chow, Baby is very lucky in its friends, and even luckier in its friends' choice of birthday restaurants: Sapristi! Bistro and Wine Bar.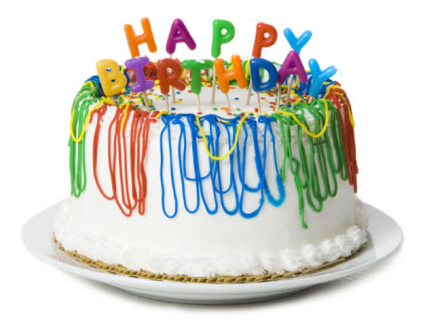 Fort Worth doesn't have enough places like Sapristi — cozy, upscale neighborhood restaurants with a great wine list, broad price range for entrées ($16-$32), and appetizers good enough to make you forget about the entrées altogether. There are a few other fine-dining restaurants tucked away in neighborhoods, among them Piola Restaurant and Garden, St. Emilion, and Ruffino's. But none of them has the casual cool of Sapristi.
Nothing makes Chow, Baby less bitter and more sweet about birthdays than a bit o' the bubbly. Sapristi has long been a beacon for wine lovers. The list is expansive, offers variety, and, for the most part, is reasonably priced. The staff really knows their stuff, and they take it seriously. So, when the bartender recommended a brut rose champagne, I ignored my preconceived bias against pink drinks and was rewarded. The Simonnet-Febvre brut rose ($7.25 by the glass), made from Chablis grapes, was tart, effervescent, and tasted of red currants and plum.
Besides the cool vibe and superior wine list, the real reason Sapristi has become a regular stop on my Chow-rotation: the pommes frites ($5), or as I call them, the bomb-frites, or as everyone else knows them, fries. The thin-cut spuds are doused in herbes de Provence and served with a garlicky mayo that is tangy, creamy, and probably laced with crack. I'm aware that chef Carlos Cavazos' menu boasts many other nuanced, delicious dishes, but birthday Chow, Baby wanted fancy fries, and that's what it got.
One of my favorite pastimes is to sit at the Sapristi bar and just order appetizers. (I may be the only person in Fort Worth who's sad that the tapas craze never took hold here.) Sure, lots of menus give a cursory nod to the little bites, but most just rename their appetizer menu or offer a tapas platter. Cavazos breathes intelligence and creativity into the ever-changing tapas dish on the menu. On my birthday, the platter ($18) featured two tempura-battered frog legs on a bed of fava beans and bacon, two bacon-wrapped shrimp, escargot in a puff pastry, prosciutto-wrapped figs with blue cheese, and grilled baby artichokes stuffed with blue cheese. The frog legs were lukewarm, but the preparation was otherwise flawless — the tempura batter wasn't so heavy that I couldn't taste the delicate meat. The figs stole the show. The subtle sweet fruits wrapped in the thin-cut prosciutto were well-complimented by the blue cheese crumbles. It was a like a stinky, creamy-cheese, salty-ham, soft-fruit orgy — truly the stuff of food porn.
We rounded off the night with the beef tartare, served with Dijon mustard, chopped onions, and capers. The kitchen played it pretty safe with the plate of small chunks of diced beef, infused with a little oil and salt. The mustard, capers, and onion are classic tartare sidekicks and added some serious tang to the dish. My only complaint was that the toast points were so rock-hard they could have killed a vampire — something I've noticed most restaurants get wrong.
I got everything I could have wished for on my birthday at the Sapristi bar: bubbles, tapas, and fries. The evening didn't do much to help me reach my fireman-astronaut-actor goals, but it could work into a really nice scene in my first novel.
Contact Chow, Baby at chowbaby@fwweekly.com