Cheap Buzz
Being an alcohol connoisseur is a lot of fun — you get to be a blowhard about who makes the best Manhattan in town, fulminate over whether specialty martinis are gimmicky, and dive into the latest and greatest cocktail inventions. But for most of us, living the high life eventually leaves barely enough money to afford the Champagne of Beers. That's why the real enthusiasts know where to drink on the cheap. For example, on Mondays, take your broke ass to Sam's Bulldog Saloon (3512 Alta Mere Dr, FW) for $1.75 domestics and free pool. Tuesdays are a good night to hit the East Side for $1 domestic drafts and $4 Jäger bombs at the Ozzie Rabbit Lodge (6463 E Lancaster Av, FW). On Wednesdays, head to the Sunshine Bar (902 W Division St, Arlington) for $1 wells. If you're still raging by Thursdays, bang your head at The Rail Club (3101 Joyce Dr, FW), where wells are $2 and drafts are a buck until 10pm. Finally, make your way to 7th Haven (2700 W 7th St, FW) on Fridays for $2 Lone Stars, PBRs and Tecates.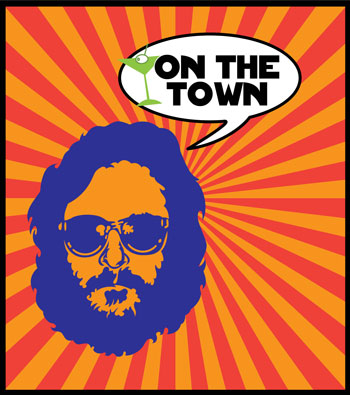 Happy Hour
Readers' choice: The Wild Rooster Bar, 3204 Camp Bowie Blvd, Ste 110, FW
Critic's choice: The Pour House, 2725 W 7th St, FW
This bar has it all, from great bartenders to plenty of big-screen TVs and outdoor seating. But the happy-hour prices really bring in the crowds. Plus, every day, cans of Lone Star, PBR, and Tecate are $1.50 each. If you want to go upscale, bottles of Shiner, Blue Moon, and Guinness are just three bucks apiece.
Bartender
Readers' choice: Jenny Kercheval, Rodeo Exchange, 221 W Exchange Av, FW
Critic's choice: Cara Cassaday, 7th Haven, 2700 W 7th, FW
To be a great bartender, you have to be friendly, understanding, and firm with drunks who wear out their welcome — not to mention fast with the booze and equipped with a mental catalog of an unending array of shots. 7th Haven's Cara Cassaday fills these requirements nicely. You've also got to love her easygoing charm, brilliant smile, care for the craft, and a signature Bloody Mary that's so full of flavor and veggies you'd think it came from a Sunset magazine spread. With more than 10 years of experience behind bars (the good kind, not the doing-time kind), Cassaday is a consummate pro who often presides over one of Fort Worth's best happy-hour scenes.
Bouncer/Door Person
Readers' choice: Kevin Long, The Pour House
Critic's choice: Tyler Stevens, Lola's Saloon, 2736 W 6th St, FW
She's not the typical bouncer/door person — she doesn't wear Affliction shirts, sport barbed-wire biceps tattoos, or carry a chip on her shoulder — but that's what makes her special. She's pleasant, professional, and gives a good first impression to club-goers at this North Texas hotspot for indie music. She's also trustworthy, a good quality considering she is responsible for the band's money at the end of the night.
Nightlife Impresario
Critic's choice: Chris Maunder, The Moon, 2911 W Berry St, FW
Running a venue the right way is hard work. You've got to spend a ton of time at your place of business, building relationships and keeping an ear open for new, upcoming artists. The Moon's Chris Maunder does all of this with a smile. Even though he's relocating his Moon brand to the West Side, he'll be bringing his vision and enthusiasm with him.
Cocktail Lounge
Readers' choice: The Usual,1408 W Magnolia Av, FW
Critic's choice: The Usual
A place that exudes class? That doesn't require taking out a small loan to pay your tab at the end of the night? That isn't populated by meatheads and meathead-ettes? In Fort Worth?! Yes, Virginia. This magical place does exist. A few years ago, not many people believed that a bar specializing in difficult-to-concoct –– but tasty –– libations would survive. But the elegant Near Southside haunt The Usual is thriving. Congrats to the talented staff and to owner Brad Hensarling, whose obsession with mixology is paying off wonderfully.
Pub
Readers' choice: Poag Mahone's, 700 Carroll St, FW
Critic's choice: Wired Willy's, 710 Carroll St, FW
This new bar near Montgomery Plaza is sort of a rustic comfort zone, dark but not dank, with bartenders who happily shoot the breeze with drinkers. Beyond that, this is really a Texas pub, featuring Texas wines and about a dozen Texas beers, among other offerings. But don't light up your cigs. Willy's is no-smoking.
Bar Bar
Readers' choice: The Chat Room Pub,1263 W Magnolia Av, FW
Critic's choice: V.I.P. Lounge, 3237 White Settlement Rd, FW
With all due respect to A Great Notion, Ozzie Rabbit Lodge, and 7th Haven, V.I.P. gets props for harboring absolutely no designs on attracting the fickle hipster market. "Vips," as we lovingly refer to it –– there's a sign above the door that reads, "Vip's" –– is a good ol' fashioned shot-and-a-beer joint, populated by blue-collar regulars who might sock you in the kisser if you ask them whether they prefer Bright Eyes or Fleet Foxes. And if there are friendlier bartenders in town, we haven't met 'em.
Biker Bar
Readers' choice: Fuel Bar, 2616 E Belknap St, FW
Critic's choice: Diamond Jim's Saloon, 305 N Great Southwest Pkwy, Arl
With what most journalists make, it's impossible to buy a $15,000 used hog. But if we had the dough, we'd roll our rides over to Diamond Jim's, a huge joint where you can wear your colors and roar proudly. Plus, there are pool tables, bands on many nights, and lots of leather and tats.
---
Gay or Lesbian Bar
Readers' choice: Rainbow Lounge, 651 S Jennings Av, FW
Critic's choice: Percussions Lounge, 426 S Jennings Av, FW
There was a bit of drama this summer after the brief closing of Best Friends, the friendliest gay bar in town. But Next Generation of Entertainment, the owners of the Rainbow Lounge, bought and quickly reopened Best Friends. Next Generation also owns Percussions Lounge, which turned on the lights last fall and has finally found its own identity — hip but laid-back and stirring up a whole new vibe thanks to Tuesday night's thriving "It Only Makes Me Laugh" open-mic comedy stand-up night. The evening is hosted by Q Live!, the performance branch of Q Cinema.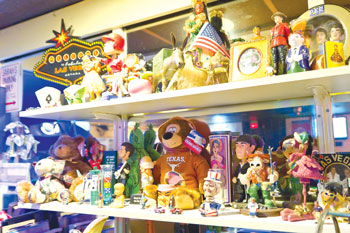 Wine Bar
Readers' choice: Winslow's Wine Café, 4101 Camp Bowie Blvd, FW
Critic's choice: Winslow's Wine Café
This lovely spot is serious about wine but also about food and people. It has the feel of a great neighborhood hangout whether you're looking for dinner, your latest favorite vino, or just a friendly, classy place to meet friends. The chefs use wine in their cooking, and the wine list encourages experimentation, with a wide variety of vintages offered by the glass. Check out the backstory told on Winslow's web site –– how can you resist a founding myth that includes a puppy, a town in Arkansas, and two buddies while also explaining the décor?
Hotel Bar
Readers' choice: Whiskey & Rye, Omni Hotel, 1300 Houston St, FW
Critic's choice: Cassidy's, 2540 Meacham Blvd, FW
This attachment to the Radisson Hotel off I-35W has a pretty well-stocked liquor cabinet and some decent food, but its main selling point is its old-school nightclub atmosphere, with plentiful tables and booths. And if you don't care for that, you can simply step out into the "patio" seating opening onto the hotel lobby, with its soothing lighting and a giant fountain.
Sports Bar
Readers' choice: Frankie's, 425 W 3rd St, FW
Critic's choice: The Pour House
A necessity of any real sports bar is a plethora of high-definition televisions. The Pour House, with its several dozen screens, has raised the, um, bar. Sports fanatics can talk the management into tuning into almost any imaginable game, which they can then enjoy while consuming cheap beer and the obligatory wings and other assorted sports-bar food. For the not-so-sports fans, The PH also offers pool tables and live music.
"Meat Market" Bar
Critic's choice: The Pour House
"Meat market" is not a pejorative. Lots of bars would kill to win this category. So congrats to The Pour House, the West 7th corridor's only sports bar, one that also manages to serve up rather progressive food, a fine roster of mostly cover bands, and, of course, a friendly, party-tastic vibe that lends itself handsomely –– and prettily –– to good ol' fashioned hookin' up.
Bar for Having a Conversation
Critic's choice: T&P Tavern, 221 W Lancaster Av, FW
If Fort Worth had less of a car culture, the T&P would be the ideal stop for transit-users looking to unwind at the end of a long workday. Situated at the historic T&P Railway Station, the bar is currently more likely to attract area bike commuters than TRE riders. More people should know about this place, with its top-notch beer selection (including 24 craft brews on tap), a friendly and knowledgeable staff, and slowly expanding kitchen offerings. Of course, more patrons might be better for business, but the low-key atmosphere is perhaps the best thing that this mom-and-pop operation has going right now. Indeed, T&P functions as the perfect getaway when nearby downtown and Near Southside watering holes are too crowded and a more intimate experience is in order.
Strip Joint
Readers' choice: Rick's Cabaret, 7101 Calmont Av, FW
Critic's choice: Cabaret North, 5316 Superior Pkwy, FW
Yes, there are naked ladies here, but Cabaret North's vibe is much more like that of a club-club than just a dollar-bill receptacle. Of course the dancers are top-notch, and customers share an unspoken understanding that this is a place for, you know, classing it up. If you're going to Cabaret North, you'll want to dress to the nines, even though the entertainment is dressed to the zeros.
---
Expensive Beer
Readers' choice: The Flying Saucer Draught Emporium, 111 E 4th St, FW
Critic's choice: The Ginger Man, 3716 Camp Bowie Blvd, FW
With 69 beers on tap and a series of monthly brews that fill an old-timey, hand-pumped cask, The Ginger Man is the place to go for pricey suds. Sure, you can probably get a Kurrs Laht or any other bro-soda here, but why would you want to when you can blow $20 bucks or so on a big bottle of Maredsous 8? The Ginger Man might make your wallet spring a leak, but trust us, these beers are worth every drop.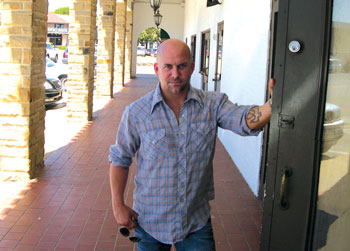 Margarita
Readers' choice: Añejo House of Tequila, 9159 Blvd 26, NRH
Critic's choice: Buffalo Cantina Mexican Kitchen & Tequileria, 4120 Hwy 360, Ste 101, FW
We've never appreciated the margarita more than we did this summer. When it's hotter than the devil's armpit outside, a good 'rita can make or break an evening. Whether you want frozen slushie-smooth or rocks, Buffalo Cantina has what you need. The product is made –– or, perhaps more accurately, frozen –– on site, without the nasty antifreeze-fake-green food coloring. In fact, what fills your glass is almost perfectly clear. If you're feeling frisky, add a shot of peach or raspberry liqueur. And if you make it to the restaurant between 11am and 7pm, your little frosty glass of heaven is only $4.
Martini
Readers' choice: The Usual
Critic's choice: Blue Sushi Sake Grill, 3131 W 7th St, FW
Blue Sushi's "signature martinis" are all $6 during happy hour, which is basically 4-7pm Mon-Sat and all day Sunday. At that price, you can afford to be a little experimental and try something odd, like the Malibu Mango, with mango rum and pineapple-infused vodka. There's also the dessert-for-happy-hour S'Mores martini, made with chocolate liqueur and marshmallow-infused vodka. Most of Blue Sushi's martinis lean toward the sweet, but the best is the savory Dirty Blue: salty as the sea, with shreds of lemon zest and giant blue cheese-stuffed olives.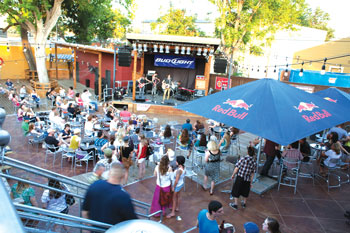 Bar Décor
Readers' choice: The Usual
Critic's choice: Wired Willy's
Simply put, this joint is handsome. While its name might conjure up ideas of hokey sports-bar clichés, Wired Willy's interior is anything but. It's tastefully paneled in the muted grays of salvaged, dovetailed planks and custom woodwork. The atmosphere lends itself to chilling out without relying on tacky plush or other tasteless ultra-lounge flair. Nice and classy all around.
Jukebox
Readers' choice: Malone's Pub, 1303 Calhoun St, FW
Critic's choice: The Ginger Man
There are still throwbacks among us, including The Ginger Man, whose good ol' fashioned non-internet juke is not only tasteful (Floyd, OK Computer, Harvest) but also delightfully cheesy (Garth Brooks, Journey, Wolfmother) and, as any good jukebox should be in this music-crazy town, supportive of locals (Telegraph Canyon, Dove Hunter, Josh Weathers).
Bar Games
Readers' choice: Barcadia, 816 Matisse Dr, FW
Critic's choice: The Ginger Man
With the advent of entertainment on smartphones, every bar is technically full of games these days, but how many joints offer games that you can play while drinking with other live bodies? The Ginger Man, in addition to peddling a fine selection of brews, will let you borrow, for free, from its collection of vintage board games. From Operation to Sorry, dominoes to Jenga and Twister, you're covered. Every Thursday at 7pm, the bar hosts a free three-round trivia competition. The know-it-all winner gets a $25 bar certificate.
Outdoor Party Patio
Readers' choice: Capital Bar, 3017 Morton St, FW
Critic's choice: Lola's Saloon
Like its dearly departed brother The Wreck Room, Lola's Saloon is one of a kind, a place for regulars and also for visitors looking for the best indie music (rock, country, hip-hop, you name it) from Fort Worth and beyond. But unlike the Wreck, Lola's also has a spacious, comfortable, transportative back patio, with plush furniture, wood all around, a bar (that's open only for special occasions), and even a small stage.
---
Rooftop Patio
Critic's choice: Capital Bar
If you've got an evening with a little breeze, there may not be a sweeter place in the 817 to enjoy a drink than the upstairs bar at the Capital: lively and filled with music from downstairs on Thursdays, Fridays, and Saturdays, quiet and lovely otherwise. To the west is the Modern, to the east the bustle of the West 7th corridor, and, beyond that and over the trees, the lights of downtown with its new towers and old spires. And to the north, if you look for it, the plain but powerful bent-steel shapes sculpted by awesome Mother Nature, outside the Cultural District post office. Art, architecture, commerce, trees, all served with good drinks –– urban vistas don't get much better.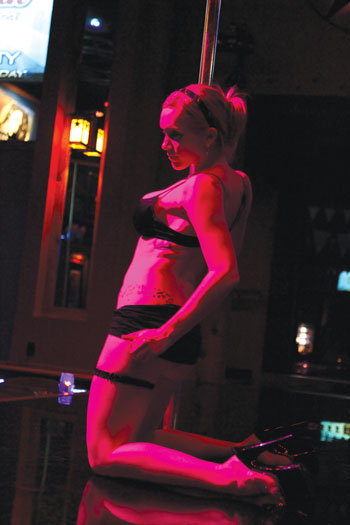 Bar Bathroom
Readers' choice: The Pour House
Critic's choice: Pop's Safari, 2929 Morton St, FW
Pop's wants you to feel at ease — after all, cigars are supposed to relax you, and the venerable stogie room's comfy furniture, choice beers, and top-quality smokes are there to complement a great experience in leisure. Pop's didn't skimp on the bathroom, either. The single facility is big enough and always clean, and because it's a unisex one-holer, you're guaranteed some actual privacy. There's even a rack of magazines, but since you're taking up the only throne in the place, we don't recommend leisurely perusal.
Country Venue
Readers' choice: Billy Bob's Texas, 2520 Rodeo Plaza, FW
Critic's choice: The Thirsty Armadillo, 120 W Exchange Av, FW
The return of The Thirsty Armadillo earlier this year created excitement among Texas Music aficionados who recalled the original Armadillo: a little dive in the Stockyards that, until it closed in 2003, held about 100 people and served only beer but functioned as an early training ground for Randy Rogers, Eli Young, and others. The new Armadillo is located in larger digs, sells liquor along with beer, and boasts a $20,000 sound system.
Open-Mic Night (Music)
Critic's choice: White Elephant Saloon, 106 E Exchange Av, FW
Open-mic nights are plentiful in these parts, and why not? Venues get a night of live music without having to pay artists. Unfortunately, they usually get what they pay for. But the artist-versus-hack ratio is still pretty good at White Elephant's Tuesday night Texas Music showcase, which is why it wins this category most years.
Open-Mic Night (Comedy)
Critic's choice: Sunday nights at The Moon
A recent episode of FX's Louie suggested that open-mic nights are all cringe-inducing invitations for crickets to chirp. That might be true, but the Dave Sherrill-hosted stand-up jam at The Moon is Cowtown's best spot for amateur comedians to practice their craft, and since it runs from 8 to 10pm, you can get your laughs in without having to stay up late. Look for locals like Matt McInnis, Josh Johnson, and even the occasional appearance by Last Comic Standing 2's Paul Varghese.
Nontraditional Music Venue
Critic's choice: Hip Pocket Theatre, 1950 Silver Creek Rd, FW
This funky theater is mostly known for its experimental and fun-loving approach to producing outdoor plays. But people gather before and after the shows in the backyard area to sip beer and wine, eat a bite, and listen to local acoustic musicians perform under the big Texas sky. Singer-songwriter Clint Niosi and acoustic-guitar master Darrin Kobetich are regular performers.
Karaoke Night
Readers' choice: A Great Notion, 2024 Ridgmar Blvd, FW
Critic's choice: Sarah's Place, 5223 Camp Bowie Blvd, FW
This neighborhood dive next to a gas station and quickie-mart is friendly whether you're going on Monday, Wednesday, or Saturday to show off your musical talents at the mic or on other nights of the week just to hang out. Everybody's welcome, drinks are cheap, and, hey, if you don't like the music, you can check out the bobblehead doll collection behind the bar. Like the clientele, it's eclectic –– from George W. to Hilary to Obama to … um, is that Sarah Palin?
Band Name
Readers' choice: The Hanna Barbarians
Critic's choice: Pinkish Black
The concept of shades of black is always fun. The name of this pounding orchestral-goth duo from Fort Worth brings to mind an exchange from an old episode of The Addams Family. Decorator: "So what color will the carpets be?" Morticia: "Black!" Decorator: "And the drapes?" Morticia: "Black!" Decorator: "And the furniture coverings, will they be black, too?" Morticia: "Certainly not!" Decorator: "Oh. Good." Morticia: "Off-black!"
---
Local Music Show in Last 12 Months
Readers' choice: Seryn at Modern 'til Midnight, Modern Art Museum of Fort Worth, April 10
Critic's choice: Calhoun at First Friday on the Green, June 3
The temps weren't too high, the place was packed with young and old folks and families (lotsa families), and the Fort Worth/Dallas indie-rock quintet Calhoun was super-tight and fed off the crowd. The performance was intense, naturally, but not dark enough to run off the kiddos, who were rocking out like maniacs despite frontman Tim Locke's brooding, ironic, wry lyrics.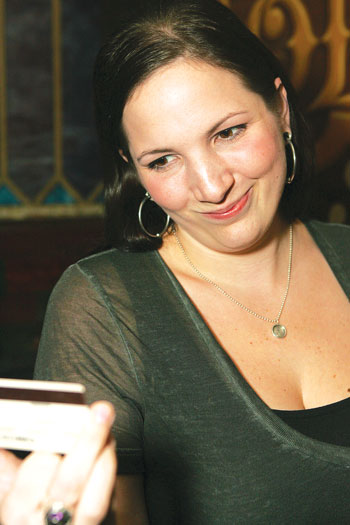 Club DJ
Readers' choice:DJ Danny West
Critic's choice: Dub Commission
Fort Worth has never been known as a DJ-friendly city –– working a glowstick is kinda difficult when you've got a PBR in one hand and a Marlboro red in the other (to say nothing of your clunky cowboy boots or Wolverines). But this tightly affiliated collective of DJs has been changing that perception, mainly from the friendly-swanky environs of the Red Goose downtown. DJs Dragonman, Soy Capaz, Blackcat, Bassick, Tangles, Pusher, and others have also recently begun a Wednesday-night residency at Lone Star downtown.
Recording Studio
Critic's choice: Sounds Great Studios, 8131 White Settlement Rd, FW
Texas Music artists such as Cooder Graw and Jamie Richards have locked onto this artist-friendly studio owned and operated by jack-of-all trades Greg White, a producer, engineer, and masterful musician who can also design cover art and make CD duplications, all for a reasonable price.
Bar Food
Readers' choice: Magnolia Motor Lounge, 3005 Morton St, FW
Critic's choice: The Wild Rooster Bar
The Rooster, as it's affectionately known, is a lot of things: Weekly folk happy-hour spot, live music venue on weekends, a bar-bar replete with regulars (no doubt drawn to the coolers by the awesome bartenders and cheap-ass cans of PBR and Lone Star Light), and also TCU-friendly meeting place. But the Cultural District joint is also a sweet little restaurant. Though there are a lot of items on the menu, the heroes are the tacos: your choice of brisket or chicken served with out-of-this-world slaw in either two corn or two flour tortillas bonded by gooey, mind-bendingly delicious cheddar cheese.
DIY Venue
Critic's choice: The Where House, 2510 Hemphill St, FW
If you wanna know what The Where House is for, just use your imagination. Since its opening in 2010, this Near Southside space has hosted scads of concerts, art shows, and even been the set for an indie film. Its weekly Hump Day parties are the place to be for the young and pretty to dance it up and party, and late-night ragers are becoming the stuff of legend. Better still, it's providing a spot for a new generation of artists, musicians, and other creative weirdos to leave their mark.
Seat for People-Watching
Critic's choice: 8.0 Restaurant & Bar, 111 E 3rd St, FW
The outdoor stage and patio here provide the perfect perch for peeping at peeps — you can listen to great music, eat comfort food, drink comfort booze, and watch the passing parade of downtown workers, tourists, and inner-city dwellers of all types.
Place to Get Sidetracked
Critic's choice: Sea Life Aquarium, 3000 Grapevine Mills Pkwy, Grapevine
This new venue is attached to Grapevine Mills Mall, and after a shopping frenzy, spending a few hours looking at marine life is a great way to bring down your blood pressure. Ponder the strangeness of the sea horses and the cownose stingray and reflect on the wonders of sharing the planet with such creatures. Admission rates go down after 5pm, which makes this a nice way to round off a retail day.
Place to Time Travel Without Going Anywhere
Readers' choice: Stevie's Diner, 5500 N Tarrant Pkwy, Ste 132, FW
Critic's choice: Fort Worth Museum of Science and History, 1600 Gendy St, FW
Whether you want to rub shoulders with a 112-million-year-old Paluxysaurus jonesi (the state dinosaur of Texas), visit the Noble Planetarium to look at age-old star systems, or see the latest downloaded views from the future-riffic Hubble Telescope, this is a place where time travel is a blast.
---
Place to Meet Someone of the Opposite Sex
Readers' choice: Capital Bar
Critic's choice: First Friday on the Green
The online dating world is edging out traditional hook-up places such as grocery stores, museums, sporting events, and nightclubs. But for those who still like to leave the house when seeking lust or love, an ideal opportunity occurs every month at the free outdoor concert series, First Friday on the Green. Great music in the great outdoors –– and plenty of cold beer –– creates a powerful elixir for l-o-v-e.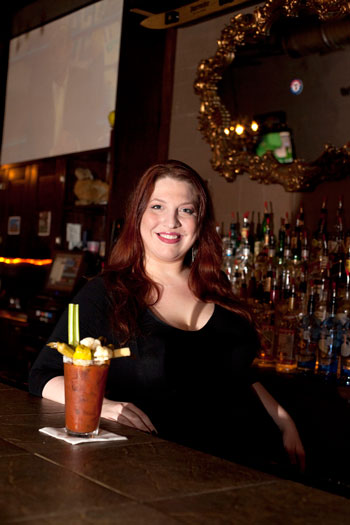 Place to Meet Some-one of the Same Sex
Readers' choice: Rainbow Lounge
Critic's choice: Rainbow Lounge
Any haunt in town (Best Friends, Club Reflection, Changes, Crossroads, Klub Konnections) is just fine, but there's something about the Rainbow Lounge, especially the patio late at night, that encourages coupling. Maybe it's the cheap drinks. Maybe it's the vibe. Whatever it is, it works.
Place to Break Up
Readers' choice: The Aardvark, 2905 W Berry St, FW
Critic's choice: The Mule Pub, 5731 Locke Av, FW
If you need to tell that not-so-special someone "It's not you, it's me," do it at The Mule, a longstanding Westside pub/adult-rec-center that's like Cheers but much boozier. There undoubtedly will be someone there more than willing to sidle up next to your ex and buy him or her a series of mind-erasing shots while offering an eager shoulder to cry on, allowing you to steal away into the night or maybe hang around a bit to do some humanitarian work of your own.
Place to Take a First Date
Readers' choice: Modern Art Museum of Fort Worth
Critic's choice: Cultural District to W 7th St corridor, FW
The good part about this plan is its infinite variety. It can be extended or cut short, works well for evenings or weekend afternoons, and it doesn't have to be expensive. And if you're the kind of person who does lots of first dates … well, only you and the museum guards are likely to notice. Is the invite for a Thursday evening? Begin with a visit to the Amon Carter Museum, a wonderful spot for American art, but the best part for date purposes may be walking out to the magnificent view toward downtown at dusk. Trés romantique. Then amble over a couple of blocks to swanky Eddie V's for dinner, if you're in the money, or get in the car and roll a minute or two down the hill to West 7th and its long list of choices. Starting out on a Friday? Park at the Modern, soak up a little culture, and treat your date to dinner at Café Modern, with its achingly beautiful views and inventive, delish menu. Check out the Modern's schedule: There may be music and wine in the lobby or an obscure and wonderful film playing in the museum theater. If things are going well, prolong the evening by crossing University Drive and taking in a libation and probably some music at the (non-smoking) Magnolia Motor Lounge or Capital Bar, both on Morton Street. Finally, if you really want to impress with thoughtfulness, offer to walk back up the hill to get the car. Just don't leave your date too close to the clutches of other attractive folks. Best outcome: He or she says no, let's walk back together.
Place to Eavesdrop
Readers' choice: Art of Hair Salon, 2301 N Collins St, Ste 210, Arl
Critic's choice: Fort Worth Music Co-op monthly meeting
This cooperative association of local musicians and music lovers meets on the first Sunday of each month, at one of several venues on the group's revolving list, and the band gossip and rumors are cranked up to volume 11. Listen up at these meetings, and you'll find out which clubs are hiring, which musicians are seeking new bandmates, what's the best stomp box, who's selling or buying instruments, and any number of other juicy tidbits.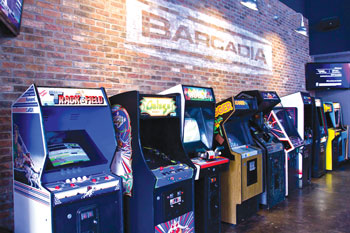 Place to Nurse a Hangover
Readers' choice: Fred's Texas Café, 915 Currie St, FW
Critic's choice: The Aardvark, 2905 W Berry St, FW
There's just something about this place that's restorative on late Sunday mornings. The breeze blowing in through the open-air facade, the delicious (and dense) traditional breakfast/brunch favorites (all you can eat for only $12), the super-cheap mimosas –– all of these variables make for a wonderful recovery event, especially after a weekend's worth of hardcore partying.
Place for a Nightcap
Critic's choice: Finn MacCool's Pub, 1700 8th Av, FW
Finding a place for a nightcap should be simple: You've been to the theater or a ballgame, and you're looking to have one final libation (or maybe two) before hitting the hay. You don't need loud music or big noisy crowds, and you sure don't need a place where parking is a hassle. There are plenty of nice bars in this town, but not many of them fit the above criteria as well as Finn's, a laid-back neighborhood joint with friendly bartenders, a separate room in back for nonsmokers, and another area on the side for players of pool, darts, and other games. It's not tacky or kitschy, just classic: a deep, narrow space in an old (circa 1929) building, with a long bar and one row of tables — like bars are supposed to be. It's dim, the TVs aren't blaring, there are lots of beers on tap, and some quality liquor up against the big mirror. One more, please.
Place to Start Your Evening
Critic's choice: West 7th Street Movie Tavern, 2872 Crockett St, FW
How's this? Some food and a drink or two to fuel you up, a good movie (hopefully) to provide food for conversation or at least set a festive tone. After that, the possibilities in the West 7th corridor for rest-of-the-evening entertainment are endless.
Place to Shoot Pool
Readers' choice: Fox and Hound, 604 Main St, FW
Critic's choice: Rusty's Billiards, 7703 Hwy 80 W, FW
For 20 years or so, Rusty's in Fort Worth has set the standard for come-as-you-are, get-down-to-business fun on green felt. With 20 tables, ranging from 8- and 9-footers to 9-ball tables, Rusty's has great gear (including top quality Dufferin cues), good prices (table rentals are $4 per person topping out at $8), and, often, $1 drafts until 6pm.