OPENING:
In Time (PG-13) Justin Timberlake stars in Andrew Niccol's sci-fi thriller as a man who falls afoul of the law in a corrupt future society in which poor people die at age 25 while rich people live on without aging. Also with Amanda Seyfried, Olivia Wilde, Alex Pettyfer, Johnny Galecki, Yaya DaCosta, Vincent Kartheiser, and Cillian Murphy. (Opens Friday)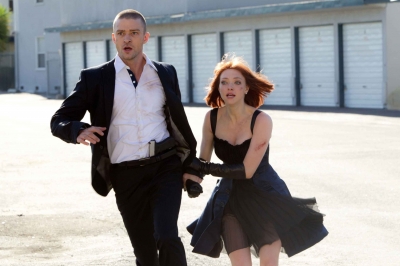 Dressed (NR) David John Swajeski's documentary profile of Nary Manivong, a Laotian-American who rose from homelessness to become an acclaimed fashion designer. (Opens Friday in Dallas)
Fordson: Faith, Fasting, Football (NR) Rashid Ghazi's documentary follows the football team of a heavily Arab-American high school in Dearborn, Mich., as they prepare for the biggest game of their season. (Opens Friday at AMC Grapevine Mills)
Hell and Back Again (NR) Danfung Dennis' documentary follows U.S. Marine Sgt. Nathan Harris as he struggles to readjust to civilian life after his deployment in Afghanistan. (Opens Friday in Dallas)
Martha Marcy May Marlene (R) Elizabeth Olsen stars in Sean Durkin's psychological thriller as a mentally unstable young woman who struggles to re-integrate with her family after fleeing a religious cult. Also with John Hawkes, Hugh Dancy, Sarah Paulson, Brady Corbet, and Julia Garner. (Opens Friday in Dallas)
The Rum Diary (R) Johnny Depp stars in Bruce Robinson's adaptation of Hunter S. Thompson's novel about a journalist who has a series of strange adventures in Puerto Rico in the 1950s. Also with Amber Heard, Aaron Eckhart, Michael Rispoli, Giovanni Ribisi, Amaury Nolasco, and Richard Jenkins. (Opens Friday)
NOW PLAYING:
Abduction (PG-13) The setup for this movie is promising, as it splits the difference between teen romance and spy thriller. However, director John Singleton doesn't have flair for either of those, and the resulting movie is indifferent paced, terminally lightweight, and generally bad. Taylor Lautner stars as a high-school kid who's caught up in a CIA espionage plot — along with a classmate and neighbor (Lily Collins) who has a crush on him — after discovering his own picture on a web site devoted to missing children. Lautner, alas, is no better an actor outside the Twilight series than in it, but he is an impressive martial-arts performer. (Check out the parkour leaps he does during the climax set at Pittsburgh's PNC Park.) That might be a way forward for him. Also with Alfred Molina, Michael Nyqvist, Maria Bello, Jason Isaacs, Denzel Whitaker, and Sigourney Weaver.
The Big Year (PG) A comedy that reduces birding to a quirky hobby played for too-easy and often nonexistent laughs. Based loosely on Mark Obmascik's 2004 book chronicling the unofficial annual competition among North American birders, this movie stars Jack Black and Steve Martin as two enthusiasts who aim to take down a smug champion birder (Owen Wilson) while they all chase the all-time record of most bird species sighted in a single calendar year. The three lead actors go through the motions and never seem to mesh. The movie gets birding right only once, when it observes two bald eagles in their courtship ritual. Elsewhere, it's woefully short of understanding of what drives its characters' obsession. Also with Rosamund Pike, Rashida Jones, Joel McHale, Kevin Pollak, JoBeth Williams, Dianne Wiest, Barry Shabaka Henley, Anthony Anderson, Tim Blake Nelson, Jim Parsons, Brian Dennehy, and Anjelica Huston.
Contagion (PG-13) Steven Soderbergh's brisk, intelligent killer-virus movie imagines a global pandemic of a lethal, fast-acting, highly spreadable new disease seen through the eyes of a Centers for Disease Control deputy director (Laurence Fishburne), a virologist trying to find a vaccine (Jennifer Ehle), a CDC investigator who herself becomes infected (Kate Winslet), a World Health Organization official taken hostage in China (Marion Cotillard), a sleazy blogger who gets rich selling a fake cure (Jude Law), and a Minnesota man (Matt Damon) trying to keep his surviving family together after his wife (Gwyneth Paltrow) becomes Patient Zero. A TV miniseries might have been a better format for treating all the issues raised here, but the movie covers a great deal of ground deftly, and convincingly depicts a world where civilization is breaking down. This is generic Hollywood entertainment with a conscience and a brain. Also with Bryan Cranston, John Hawkes, Sanaa Lathan, Demetri Martin, Enrico Colantoni, Anna Jacoby-Herron, Chin Han, and Elliott Gould.
Courageous (PG-13) Alex Kendrick appears to be regressing creatively in his latest Christian drama. In addition to directing and co-writing, he stars as a deputy sheriff who vows to become a better father after his young daughter is killed in an accident. Every scene in this male weeper seems to end with a guy putting a fatherly hand on someone's shoulder and dispensing a homily on how a man should behave. The acting is terrible too. A few well-executed action sequences can't counteract the stifling preachiness of this exercise. Also with Ken Bevel, Ben Davies, Kevin Downes, Robert Amaya, Angelita Nelson, T.C. Stallings, Rusty Martin, Taylor Hutcherson, and Renée Jewell.
Crazy, Stupid, Love. (R) Funny, well-made, glib, sprawling in a good way, and crowd-pleasing in a bad way. This ensemble comedy revolves around a man (Steve Carell) who reacts to being left by his wife (Julianne Moore) by hanging out at a singles bar, where a younger wealthy playboy (Ryan Gosling) teaches him how to join the dating scene. Dan Fogelman's soppy script tells us that no relationship is too broken to repair with a little perseverance, even if that shades over into stalker-like behavior. The movie steers just clear of sentimentality thanks to the tidy direction of Glenn Ficarra and John Requa and the efforts of a peerless, fine-tuned cast that doesn't miss a single beat and plays well as a group. Also with Emma Stone, Jonah Bobo, Analeigh Tipton, Liza Lapira, Josh Groban, Kevin Bacon, and Marisa Tomei.
Dolphin Tale (PG) The true story of a dolphin who lost its tail to a crab trap and the boy who saved its life becomes this sleep-inducing kids' movie. The dolphin in question (named Winter) portrays herself and Nathan Gamble portrays the boy who finds her beached in Florida and convinces the financially struggling water park that's sheltering her to take a chance. The material has potential, but director Charles Martin Smith (Air Bud) dials up the cute animal shtick and drowns out all complexity and anything else that might make this an interesting story. The pelican steals a few scenes, though. Do not pay the 3D surcharge for this movie. In fact, just save your money and go to an aquarium. Also with Morgan Freeman, Ashley Judd, Harry Connick Jr., Cozi Zuehlsdorff, Michael Roark, Frances Sternhagen, and Kris Kristofferson.
Dream House (PG-13) Daniel Craig stars in this slick but forgettable supernatural thriller that might well work better if you haven't seen the movie's spoiler-tastic trailer. He portrays a writer who moves into a new house with his wife (Rachel Weisz) and young daughters (Taylor and Claire Geare), only to encounter hostile neighbors and supernatural phenomena, both related to the house's previous occupants, who were murdered. David Loucka's script is ingenious enough and the movie looks good, but director Jim Sheridan (In America, In the Name of the Father) has no flair for horror. Too bad. This could have been a terrific scary movie with even a modestly talented producer who fit the genre. Also with Naomi Watts, Marton Csokas, Elias Koteas, Rachel G. Fox, and Jane Alexander.
Drive (R) One of 2011's best and strangest movies stars an oh-so-cool Ryan Gosling as a Hollywood stunt driver who moonlights as a getaway driver. Based on a pulpy novella by James Sallis, this movie would seem to beg for a high-octane treatment, but Danish director Nicolas Winding Refn pulls way back on the throttle and gives the movie a spacey vibe that jives with the deep alienation felt by the nameless and psychopathic main character, whose only human qualities are the ones that move him to protect a single mother (Carey Mulligan) and her young son who get in trouble with mobsters. Brilliantly acted by its ensemble cast, this audacious and superbly stylish thriller is insanely violent and intensely romantic. Also with Bryan Cranston, Albert Brooks, Ron Perlman, Oscar Isaac, Kaden Leos, and Christina Hendricks.
---
50/50
(R) This comedy about surviving cancer isn't as ground-breaking as it thinks it is, but it does have its moments. Joseph Gordon-Levitt portrays a 27-year-old Seattleite who's diagnosed with a rare form of spinal cancer that has a 50 percent chance of killing him. Will Reiser's script is based on his own life experience, but it doesn't go much deeper than other narratives we've seen before about disease. Thankfully, the movie is funny, largely thanks to Seth Rogen as the main character's best friend, a weed-smoking layabout who's forced to assume a few adult responsibilities. There's a great scene near the end, too, when the patient finally calls his even-younger therapist (Anna Kendrick) and lets her hear how scared he is. This may only be a disease-of-the-week movie, but it's rather good. Also with Bryce Dallas Howard, Anjelica Huston, Serge Houde, Matt Frewer, and Philip Baker Hall.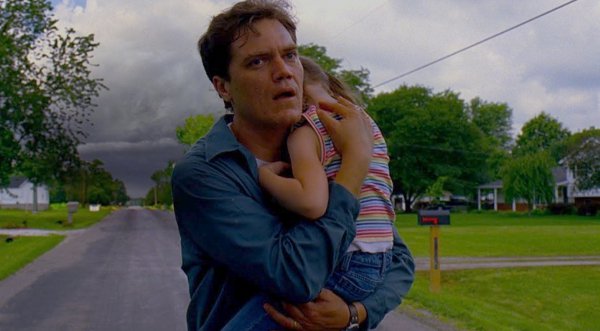 Footloose (PG-13) Better than the original. This remake of the 1984 hit movie stars Kenny Wormald as the dance-loving big-city teen who finds himself in a small Southern town that bans public dancing. Director/co-writer Craig Brewer (Hustle & Flow, Black Snake Moan) fits the assignment perfectly, bringing his feel for the local atmosphere and his ear for music while also making small but noticeable improvements on the original's script. Newcomer Wormald can't match Kevin Bacon's charisma (then again, who could?), but he is a better dancer, and he matches up well with Julianne Hough as the preacher's rebellious daughter. Rejiggered for a new era, this is a terrific piece of entertainment. Also with Dennis Quaid, Miles Teller, Ziah Colon, Ray McKinnon, Kim Dickens, Patrick John Flueger, Ser'Darius Blain, and Andie Macdowell.
The Help (PG-13) Kathryn Stockett's wildly popular novel becomes this charming but flawed film about two African-American housemaids (Viola Davis and Octavia Spencer) in Jackson, Miss., during the 1960s civil rights movement and one white Ole Miss graduate (Emma Stone) who decides to interview them and write down their stories in a book. The film is impeccably cast down to its smallest roles, but writer-director Tate Taylor's inexperience is plain to see in his inability to transition between scenes. The main characters never seem in any degree of danger, and Taylor yanks on your heartstrings rather shamelessly. This movie is just good enough to make you wish it had been better. Also with Bryce Dallas Howard, Jessica Chastain, Allison Janney, Ahna O'Reilly, David Oyelowo, Chris Lowell, Nelsan Ellis, Anna Camp, Leslie Jordan, Cicely Tyson, Mary Steenburgen, and Sissy Spacek.
The Ides of March (PG-13) Like the other movies George Clooney has directed, this political thriller is stylish, literate, well-acted, and icy cold to the touch. Ryan Gosling portrays a campaign strategist whose errors in judgment lead him to information that could destroy a presidential candidate (played by Clooney himself). Based on Beau Willimon's play Farragut North, the film has some sharp writing and a deluxe cast that pays dividends (especially Paul Giamatti and Evan Rachel Wood). Yet the movie fails both as a broad critique of American politics and as a human tragedy. It's still a neat little story about a clever guy maneuvering out of a tight spot of his own making. It should have been more. Also with Philip Seymour Hoffman, Marisa Tomei, Jeffrey Wright, Max Minghella, Michael Mantell, Gregory Itzin, and Jennifer Ehle.
Johnny English Reborn (PG) This sequel to the 2003 comedy isn't nearly as good as the original. Rowan Atkinson returns as the bumbling British secret agent who's called out of exile to foil an assassination plot against the Chinese premier. The movie has its moments of inspiration, such as a low-speed chase with English using commonsensical methods to keep up with a much younger and fitter bad guy. Yet director Oliver Parker has little sense of comic timing, a terrific supporting cast is wasted, and Atkinson himself shows his age with a lethargic performance. The best thing here is a wordless bit after the end credits, with Atkinson cooking a dinner in sync with Edvard Grieg's music. Also with Rosamund Pike, Gillian Anderson, Dominic West, Daniel Kaluuya, Tim McInnerny, Togo Igawa, Pik-Sen Lim, Benedict Wong, Richard Schiff, and Stephen Campbell Moore.
Kevin Hart: Laugh at My Pain (R) This concert film takes in the diminutive, motor-mouthed stand-up comic's performance in Los Angeles, prefaced by footage of him returning to his old stomping grounds in his native Philadelphia. The movie starts off promisingly enough, with Hart's jokes about his wacky family and a disastrous birthday party he threw for his daughter. ("I was scared of SpongeBob.") After that, the set quickly bogs down in routine jokes about sex. The movie concludes with an extended parody of Reservoir Dogs that totally doesn't work. Hart's a funny guy, but this movie should have gone direct to DVD.
Killer Elite (R) Better than your average Jason Statham action flick, this brutally nihilistic thriller set in the 1980s stars Statham as a retired mercenary who's forced to kill three ex-soldiers from Britain's elite military unit, a mission that earns him the attention of a vengeful operative from that same unit (Clive Owen, rocking a pencil mustache). What's notable about this film is its overhanging sense that there are no good guys here, as all higher ideals about love of country and the glory of military service are revealed to be shams. The feel of a world that has completely lost its moral compass is stronger stuff than most action thrillers give you. Also with Robert De Niro, Dominic Purcell, Aden Young, Yvonne Strahovski, Ben Mendelsohn, Rodney Afif, and Adewale Akinnuoye-Agbaje.
Labios rojos (NR) Rafael Lara's comedy stars Jorge Salinas as a Mexican advertising executive whose marriage is strained when he develops erectile dysfunction. Also with Silvia Navarro, Diana García, Jesús Ochoa, and Fernando Luján.
The Lion King (G) This 1994 animated musical remains Disney's highest-grossing movie ever, but you can still see the rot setting in that would end the pre-Pixar golden age for Disney animation. The story is about a lion (voiced by Matthew Broderick) trying to re-take control of his pride, and he's so boring that you'll wind up rooting for the fey usurping uncle (voiced by Jeremy Irons). The movie is reformatted into 3D and looks great, but the songs by Elton John and Tim Rice are less inspired than you might remember. Plus, the comic business is less effective than in previous Disney animated efforts. See the stage musical instead. Additional voices by James Earl Jones, Nathan Lane, Ernie Sabella, Robert Guillaume, Jonathan Taylor Thomas, Moira Kelly, Rowan Atkinson, Cheech Marin, and Whoopi Goldberg.
The Mighty Macs (G) Carla Gugino is cruelly miscast as a tough, inspirational basketball coach in this drama based on the career of Cathy Rush, who led the team from a tiny all-girls Catholic school to the first collegiate women's basketball championship in 1972. Writer-director Tim Chambers has little feel for the basketball action, does a poor job of characterizing the various players on the team, and lards the script with a bunch of tinny pep talks that boil down to "I know you can do this." Yet the most glaring misstep here is Gugino, a terrific character actress who entirely lacks the steely authority (not to mention the height) that the role demands. This movie is set up for a loss before it even begins. Also with David Boreanaz, Marley Shelton, Katie Hayek, Margaret Anne Florence, Meghan Sabia, Kim Blair, Kate Nowlin, Phyllis Somerville, and Ellen Burstyn.
Moneyball (PG-13) Based on Michael Lewis' book, this drama tells how Oakland A's general manager Billy Beane (Brad Pitt) and his assistant (Jonah Hill) built a winning baseball team on a budget by upending the sport's conventional wisdom and acquiring underrated players. Pitt and Hill are starkly different comic actors, and the chemistry between them never quite takes, even though they do fine work on their own. Writers Steven Zaillian and Aaron Sorkin turn the story into some good comedy, but repetitive scenes keep this from achieving the streamlined momentum of The Social Network, the movie this so badly wants to be. Still, the ending is near magical, with Billy finding value in sports and life beyond the wins and losses. Also with Philip Seymour Hoffman, Chris Pratt, Stephen Bishop, Arliss Howard, Reed Thompson, Brent Jennings, Kerris Dorsey, and Robin Wright.
Paranormal Activity 3 (PG-13) The premise remains the same: vérité horror flick about a family filming themselves as they're terrorized by a poltergeist haunting their improbably large house. By all rights this should be tired by now, and yet the directing team of Henry Joost and Ariel Schulman (Catfish) keeps it all fresh. This prequel set in 1988 stars Chloe Csengery and Jessica Tyler Brown as the two young sisters whose parents (Christopher Nicholas Smith and Lauren Bittner) are the unlucky first to discover the malign force that only their younger girl can see. The mix of special and practical effects makes for a third movie that offers different scares from its predecessors. Also with Dustin Ingram, Sprague Grayden, and Katie Featherston.
Saving Private Pérez (PG-13) Miguel Rodarte stars as a Mexican drug lord who puts together a rescue team after his U.S. soldier brother (Juan Carlos Flores) is taken hostage in Iraq in 2003. The movie takes an unhealthily romantic view of its hero's occupation, and the family issues here are straight out of a telenovela. However, director/co-writer Beto Gómez stages some precise deadpan visual gags and has fun with the prospect of Mexicans adrift in a strange land, putting Tabasco on their tabouli. It's unusual enough to be worth a look. Also with Jaime Camil, Jesús Ochoa, Gerardo Taracena, Isela Vega, Joaquín Cosío, Rodrigo Oviedo, and Marius Biegai.
Seven Days in Utopia (G) A Christian golf movie! Actually, the religion is soft-pedaled in favor of snoozy inspirational drama in this adaptation of a badly written novel by a motivational speaker. Lucas Black stars as a golf pro recovering from a high-profile mid-tournament meltdown. When a fender bender strands him in a small Texas town, he meets a former pro golfer (Robert Duvall) who's conveniently on hand to become his Christian Yoda. Some stray bits of good advice on maintaining focus and calming nerves get lost amid hackneyed scenes of mentoring (golf is like fly fishing, golf is like painting, golf is like flying an airplane). Pixar did this whole story much better with Cars. Also with Melissa Leo, Deborah Ann Woll, Brian Geraghty, and K.J. Choi.
The Thing (R) Supposedly this third film version of the story is a prequel to the 1982 John Carpenter sci-fi thriller. Both fans of that movie and newcomers will likely find this stupid and ham-handed horror flick equally irrelevant. Mary Elizabeth Winstead portrays a paleontologist who travels to Antarctica to examine a space alien encased in the polar ice that promptly breaks out, preys on the scientists one by one, and then turns out copies of the dead that fool the remaining humans. This plays like one of the countless Alien rip-offs that Hollywood churned out in the 1980s, and a supporting cast filled with indistinguishable bearded Norwegian guys doesn't give this thing any personality. Also with Joel Edgerton, Ulrich Thomsen, Trond Espen Seim, Kim Bubbs, Jørgen Langhelle, Jan Gunnar Røise, Stig Henrik Hoff, Jonathan Walker, Eric Christian Olsen, and Adewale Akinnuoye-Agbaje.
The Three Musketeers (PG-13) Maybe this isn't the silliest version ever of Alexandre Dumas père's story, but it's certainly the most unintentionally silly version. Paul W.S. Anderson (Resident Evil) directs this period action flick that stars Logan Lerman as D'Artagnan, who teams up with Athos, Porthos, and Aramis (Matthew Macfadyen, Ray Stevenson, and Luke Evans) to protect the French throne against the machinations of Cardinal Richelieu (Christoph Waltz) and Milady de Winter (Milla Jovovich). Somehow a couple of giant floating airships armed with cannons get involved, as does a lot of bad "period" dialogue. Anderson's action sequences are as implausible as ever, especially the ones with Jovovich, and they don't bring nearly enough swashbuckle to this affair. Also with Orlando Bloom, Til Schweiger, Mads Mikkelsen, Freddie Fox, and Juno Temple.
The Way (PG-13) About as long as a pilgrimage to Santiago de Compostela and nowhere near as life-changing or interesting. Emilio Estevez writes, directs, and co-stars in this feature-length commercial for El Camino de Santiago, in which the father (Martin Sheen) of a deceased pilgrim decides to complete his son's ill-fated journey to scatter his ashes along the way. If watching Martin Sheen grump his way along a hiking trail sounds awesome, this movie is for you. The film's low-budget quality, hasty editing, and choppy directing turn a religious experience into an interminable slog. Also with Deborah Kara Unger, Yorick van Wageningen, James Nesbitt, Spencer Garrett, and Tchéky Karyo. — Steve Steward
What's Your Number? (R) Anna Faris' irrepressible charm and talent continue to go to waste on substandard stuff like this comedy, where she plays a woman who tracks down all 20 of her ex-boyfriends to see if any of them have become a suitable romantic partner. She gets good help from Chris Evans as a well-connected musician who helps her quest, and the actors portraying the exes are a good bunch (including Chris Pratt, Joel McHale, Zachary Quinto, Martin Freeman, Thomas Lennon, Anthony Mackie, and Andy Samberg). Yet the material isn't there, and both the heroine and the movie are weirdly and puritanically fixated on how many men she has slept with. With all the ad-libbing going on, the DVD extras for this movie might be more entertaining than the movie itself. Also with Ari Graynor, Blythe Danner, Ed Begley Jr., Heather Burns, Ivana Milicevic, Tyler Peck, Mike Vogel, Oliver Jackson-Cohen, Dave Annable, and Aziz Ansari.
DALLAS EXCLUSIVES:
Blackthorn (R) Sam Shepard stars in this Western as a surviving Butch Cassidy exiled in Bolivia who gets into a deadly adventure when he tries to return to the United States. Also with Eduardo Noriega, Stephen Rea, Magaly Solier, Dominique McElligott, Padraic Delaney, and Nikolaj Coster-Waldau.
Margin Call (R) J.C. Chandor's drama set at an investment bank trying to cope with the early days of the 2008 financial crisis. Starring Kevin Spacey, Demi Moore, Stanley Tucci, Zachary Quinto, Paul Bettany, Penn Badgley, Mary McDonnell, Aasif Mandvi, Simon Baker, and Jeremy Irons.
Sholem Aleichem: Laughing at the Darkness (NR) Joseph Dorman's documentary portrait of the 19th-century Russian Jewish short-story writer, with dramatic readings of the author's prose by Peter Riegert, Rachel Dratch, and Jason Kravits. Narrated by Alan Rosenberg.
Snow Men (PG) Bobby Coleman stars in this family film as a 10-year-old cancer-ridden boy who determines to break the record for most snowmen created in a single day. Also with Josh Flitter, Bobb'e J. Thompson, Ray Liotta, Doug E. Doug, and Christopher Lloyd.
Take Shelter (R) Michael Shannon stars in Jeff Nichols' thriller as a possibly delusional man trying to shield his family from what he believes is the looming apocalypse. Also with Jessica Chastain, Tova Stewart, Shea Whigham, Katy Mixon, and Robert Longstreet.
Texas Killing Fields (R) Ami Canaan Mann's thriller about two homicide detectives (Jeffrey Dean Morgan and Sam Worthington) trying to catch a possible serial killer in southeast Texas. Also with Jessica Chastain, Chloë Grace Moretz, Stephen Graham, James Hébert, Sheryl Lee, and Annabeth Gish.
Toast (NR) S.J. Clarkson's adaptation of Nigel Slater's memoir stars Freddie Highmore as a teenage boy growing up in England in the 1960s whose tumultuous home life drives him to become a chef and food writer. Also with Helena Bonham Carter, Ken Stott, Matthew McNulty, Oscar Kennedy, Clare Higgins, and Ben Aldridge.
The Tree (NR) The second film by Julie Bertucelli (Since Otar Left) is this adaptation of Judy Pascoe's novel about an Australian widow (Charlotte Gainsbourg) and her oldest daughter (Morgana Davies), who is convinced that her dead father still lives in the giant fig tree near their house. Also with Marton Csokas, Christian Byers, Tom Russell, Gabriel Gotting, Aden Young, and Penne Hackforth-Jones.
Weekend (NR) Andrew Haigh's drama stars Tom Cullen as a gay Englishman who picks up a guy (Chris New) for a one-night stand, only to have their meeting turn into a life-changing romantic encounter.