WED ▪ 26
HGTV viewers will recognize Cathy Whitlock as an on-air guest on Decorating With Style, but she'll be at UNT to talk about her work as an author of both a book and a blog devoted to art direction and costumes in popular movies. She'll appear at 6:30pm at UNT Art Bldg, 1201 W Mulberry St, Denton. Admission is free. Call 940-565-2855.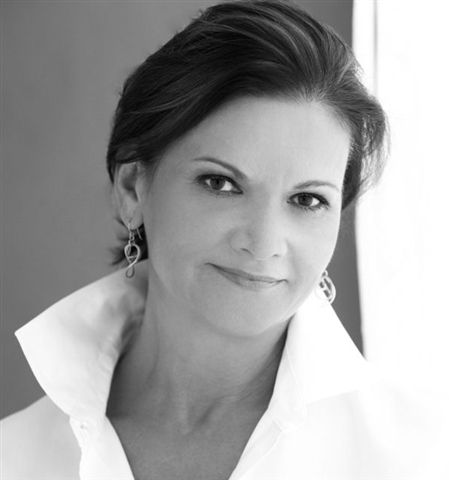 THU ▪ 27
Hard to believe it's been 10 years since Central Market opened its doors and gave foodies a new mecca on Hulen and I-30. The store is marking the occasion with an anniversary celebration that includes music by Johnny Reno and Red Young and food prepared by Chef Stephanie Izard with local ingredients. The event is 6-9pm at 4651 W Fwy, FW. Tickets are $75. Call 817-989-4700.
FRU ▪ 28
The Farndale Avenue Housing Estate Townswomen's Guild Dramatic Society Murder Mystery is a farce that satirizes British amateur dramatic societies ("am drams," they're called), telling the story of a group of women trying to put on an all-female production of Macbeth and finding Shakespeare's story playing out in their own lives. The play runs thru Sun at Pantagleize Theatre, 1115 W Rio Grande St, FW. Tickets are $10-12. Call 817-472-0032.
SAT ▪ 29
A composer of lush, emotional concert music back when that was far out of fashion, John Corigliano has not merely survived but thrived. The composer kicks off the Cliburn at the Modern season by attending a concert of his music, including his mordantly funny A Black November Turkey for string quartet. The concert is at 2pm at Modern Art Museum of Fort Worth, 3200 Darnell St, FW. Tickets are $25. Call 800-462-7979.
SUN ▪ 30
In keeping with the Halloween spirit, Theatre Arlington is trotting out Corpse!, a farce by Gerald Moon about a struggling actor scheming to murder his wealthy identical twin brother, a setup that requires the same actor to portray both brothers. The show can be fizzy fun in the right hands. The play runs Oct 28-Nov 13 at 305 W Main St, Arlington. Tickets are $12-17. Call 817-275-7661.
MON ▪ 1
While everybody's out trick-or-treating, the vocal ensemble Chanticleer will perform a program more suited to Valentine's Day at Bass Hall tonight. The San Francisco-based group is promoting its new live album, which contains everything from Baroque music to Duke Ellington and Queen. The performance is at 7:30pm at 555 Commerce St, FW. Tickets are $27.50. Call 817-212-4280.
TUE ▪ 2
Walter Mosley remains best known as the detective fiction author who created Easy Rawlins, but he's on a different track as he visits The Dock Bookshop this evening. His latest novel, The Last Days of Ptolemy Grey, about a 91-year-old man who befriends a teenager, has won praise for its depiction of aging, loss, and memory. The author appears at 7pm at 6637 Meadowbrook Dr, FW. Admission is free. Call 817-457-5700.