Ask anyone who goes to local shows: The Phuss is the real deal. Loud, cranking, loud, thundering, and loud, the Fort Worth/Dallas trio harks back to the raucous early-'70s fount of proto-punk but never strays too far from structure and melodicism. The band is putting the finishing touches on its second album, probably the first that anyone's heard –– a legal issue with The Phuss' previous record label, Dallas-based Battle Flag, has placed the debut album in limbo, where the thing will probably languish for eternity.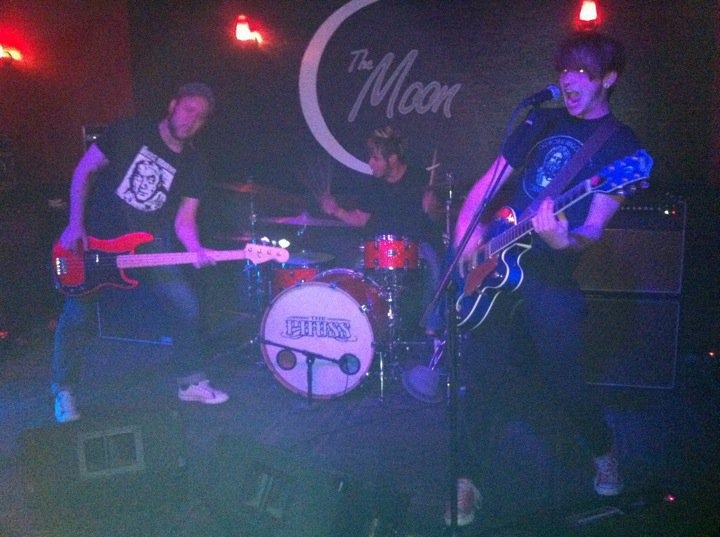 The new album was recorded at Red Star Recording Studios in Arlington, home of producer Robby Baxter (Moby, The Hanna Barbarians, Robyn Hitchcock), and is co-produced by Toadies frontman Vaden Todd Lewis, who's never produced a non-Toadies/Burden Brothers record before ("Holy Moly, Ronnie Heart," Oct 5). The past three years, said Phuss frontman/guitarist Joshua Fleming, have been "really crazy and really tough, but it's been really fun, too, and we made some better songs." During that time, Fleming, drummer Trey Alfaro, and bassist Forrest Barton wrote nearly 50 songs. The band was motivated to hit the studio after listening to Syzygy, the relatively recent debut album by skuzzy, gritty Fort Worth rockers The Hanna Barbarians. "I said, 'Holy shit. This is the texture I've been looking for,' " Fleming recalled, "and when it came time to pull the trigger, to make a bitchin' record, the first person I called was Robby." The Phuss went into the studio on Oct 1 and finished tracking last week. "When all was said and done, I felt like I just got off a two-week bender," Fleming said. "It was pretty brutal. Once you get in the flow, though, you don't want to stop." "Dirty" is one way to describe the yet-untitled-but-probably-eponymous 12-track release. "There's nothing clean about this record," Fleming said. "It's distorted and loud. I blew my vocals about a third of the way through tracking vocals, but I just kept going." Lewis got involved almost accidentally. "You ever meet somebody who makes a promise, and you kinda hold 'em to it?" Fleming joked, going on to say that he had played an acoustic set at Lola's Saloon that impressed Lewis, who just happened to be in the audience. "Afterward, [Lewis] came up to me and said, 'That was really ballsy,' " Fleming recalled. "And I said, 'You look like the dude from The Toadies.' And he said, 'I am the dude from The Toadies.' " Lewis soon caught a full-band Phuss show, and a friendship developed. "I thought maybe I could weasel [Lewis] into singing," Fleming said, "but he wanted to produce." Lewis had a lot of contributions to make, Fleming said. "It's just gonna be a very dirty-ass record," Fleming said. "I don't know if anybody else is going to like it, but I'll love it. It's a rock record using tones you don't hear a lot anymore." A tentative release date is the end of February, beginning of March. The plan is for the band to be on the road by the spring. "Looking at all this, all the hard-rock bands here now making records?" Fleming said. "This is so fucking cool. It's such a good time to be in a rock band." The Phuss plays two Fort Worth shows over the new few days. The first is on Saturday at The Chat Room Pub (1263 W Magnolia Av, 817-922-8319) for the annual Zombie Pub Crawl, and the second is on Halloween, Monday, at The Moon (2911 W Berry St, 817-926-9600) with The Hanna Barbarians and Red 100s.
Contact HearSay at hearsay@fwweekly.com.