Assembling the photos for this blog post made me painfully aware that there are no actors of color on this list. I'm not happy about it, either, but I just couldn't bring myself to list Viola Davis in The Help just to have a black face here. The search for better roles for nonwhite actors is an ongoing battle, one that needs to be fought better in 2012. In the meantime, here are the performances that left particularly vivid impressions on me this past year.
Juliette Binoche
I ran into this same problem at the beginning of my best supporting performances post. It's hard to discuss Binoche's performance in Certified Copy without giving too much away. She spends much of this the first hour or so playing an art devotee discussing the subject with a scholar, only it turns out that the character's been playing a part rather than the actress. You'll need at least two viewings of this film to fully appreciate the layers of this character and Binoche's work as a woman with a sad hidden agenda.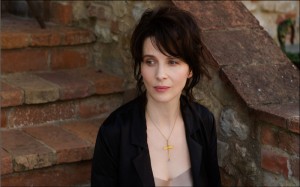 Kirsten Dunst
She delivers the performance of her career so far in Melancholia as a self-destructive bride who falls into a giant black pit of depression and then morphs into some sort of all-knowing celestial being as the world approaches its end. Watch the scene midway through at a dinner table when she crumbles after discovering her favorite food now tastes like ashes. Who would have guessed that the star of Bring It On would be capable of the emotional depths demanded by this role?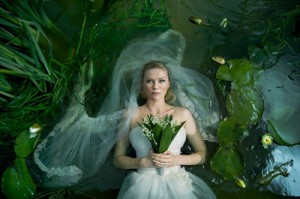 Michael Fassbender
Not since Michael Douglas has any actor had such a talent for making sex look like something painful. Of course, that in itself didn't make his performance in Shame so powerful. No, it was the way he silently burned with anger, jealousy, and passion that went unfulfilled no matter how many sexual partners he had that made his work here so stunning.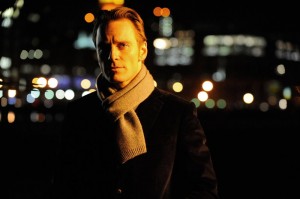 Brendan Gleeson
The big Irishman seems to be at his best when he's acting in films in his own country. When you initially see him as an Irish police sergeant in The Guard, blithely letting a bunch of drunken teenagers crash on a highway and then scavenging the corpses for drugs, which he then proceeds to take, you think you know him. Yet this bumbling and casually racist character is full of surprises: learned, sharp, devoted to his dying mother, and willing to die to bring some cop-killing drug dealers to justice. Underplaying to frequently hilarious effect, Gleeson makes the cop's contradictory sides seem all of a piece.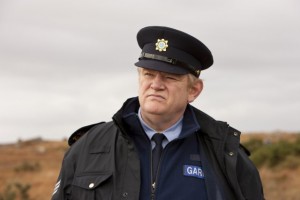 Ryan Gosling
He could have easily been cited for his work on Crazy, Stupid, Love., but his performance in Drive obliterated even that. The stunt driver whom Gosling plays in here has little dialogue, no backstory, and not even a name to go by. Yet you can feel his self-contained, preternaturally cool presence catapult the entire film into the realm of movie cool that its makers are so clearly aiming for.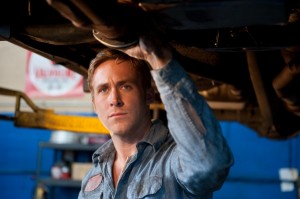 Kevin Spacey
When did we start taking him for granted? Probably around the early 2000s after he won his Oscar for American Beauty and started playing all those noble, heroic types that sanded off the edges that made him interesting to begin with. He got back to doing what he does best in 2011, as an overbearing employer in Horrible Bosses and then most memorably in Margin Call, as a Wall Street mid-level executive trying to balance his duty to his superiors with his duty towards the people who work under him. The role lets him be both cynical and sarcastic as well as conscientious and decent. No wonder Kevin Spacey was good in it.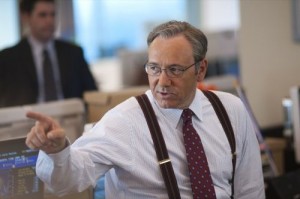 Charlize Theron
Somehow she remains underrated despite that Oscar win back in 2004. Maybe her work in Young Adult will remind everyone of what she can do in the right role. As a dissipated, desperately unhappy woman who has maintained her beauty despite the ugliness in her soul (not to mention years of hard living), Theron is vivid in her depiction of what kind of hell it is to have peaked in high school.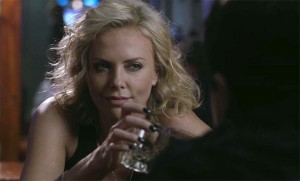 Kristen Wiig
Some people prefer her as Penelope or the Target lady on Saturday Night Live. That's fine. I find it much more fascinating that she can play both those grotesque characters and the woman she plays in Bridesmaids, a woman who's haunted not by her lack of a man but by the failure of her business (all the tougher to take because it wasn't her fault) and the way her best friend has taken up with a wealthier new pal. Why don't romantic comedies serve up characters this complicated every week?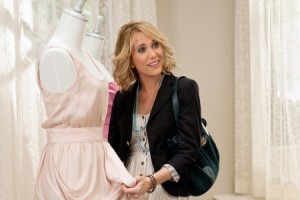 Michelle Williams
If she wins the Oscar this year, it'll be for My Week With Marilyn, but as impressive as her Monroe impersonation is, it's still not in the same class as her work as a pioneer wife whose group falls into dire straits in Meek's Cutoff. As the pioneer settlers' plight becomes increasingly desperate and the mood toward their garrulous guide and an Indian captive becomes increasingly hostile, this pillar of calm just seems to grow in stature until she at last takes charge of the group in no uncertain terms.