Chow, Baby eschews "hard news." Corruption, exposés, and who-shot-John are usually the province of my more flinty-eyed colleagues. Chow, Baby gets flinty only about things like poor service and boring cheese plates. So when I looked at recent bad-news stories about a couple of local establishments, my question was — OK, but is the food good? Herewith, the results of my investigation.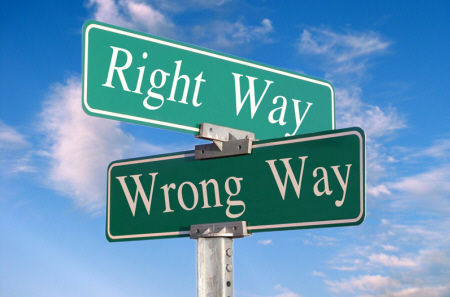 Though it was several months ago now, Zio Carlo Magnolia Brew Pub is likely to be the poster child for years to come for how not to use social media. Owner/chef Carlo Galotto created a local firestorm by getting on Facebook after having a few too many adult beverages and expressing his disdain for "spoiled Obama kids." He continued to turn the knife with more bizarre ramblings. Result: a public relations nightmare.
It hasn't been easy for Galotto and his dream brew pub. Just getting the place open was a well-chronicled nightmare of failed inspections and red tape. But when all was said and done, he ended up with a beautiful space — one he renovated with his own two hands. The cavernous brick- and wood-trimmed dining room, with exposed beams and high ceilings, gives the appearance of a cabin decorated by an expert in feng shui. The décor is sparse, but the overall effect is that of a clean, open, and inviting place to hunker down for a night of eating and drinking.
As a business, this place is infuriating. The owners/managers do so many things wrong: There is no web site or web presence, the hours of operation are inconsistent, the phone doesn't have voicemail, wait times are notoriously long, and so on. But one thing they absolutely do well is the food.
On a recent lunch, the dining room was practically empty, making the space seem echo-y and vast. My adorably sweet server informed my guest and me that the kitchen was serving only half of the menu at lunch. That was fine by us, because we both wanted to try the pizza. Regular readers of this column know my affinity for all things swine, and my pork-hungry eyes were drawn straight to the pizza Biancuccia ($8) — a thin-crusted individual pie with olive oil and glorious strips of rolled pancetta (Italian bacon). It might sound simple, but the muted elegance of the dish is the sort of thing that will keep me coming back for more.
Despite its flaws, Zio Carlo's serves good food and beer at reasonable prices. At the end of the day, I can't think of a higher compliment to give a neighborhood brew pub.
The issues facing La Familia Mexican Restaurant are much more serious than an embarrassing Facebook rant. Thanks to a lawsuit alleging chronic abuse of servers and withholding of wages, the owners of the venerable West 7th eatery are becoming known for something other than aggressive hand-shaking and walls full of family pictures. La Familia's problems, since they have to do with treatment of both the waitstaff and (judging by comments following the Weekly's recent story) patrons, are more closely related to Chow, Baby's realm than Carlo's woes are.
The restaurant's current digs are cozy and comfortable — and a far cry from its humble beginning in a boxy building that once housed a fast-food joint. The strange tradition of a staffer shaking your hand when you walk in the door is still going strong (as is my tradition of packing Purell).
The menu, frankly, is full of run-of-the-mill Mexican dishes. But when classic Mexican comfort food is prepared quickly, with fresh ingredients, what's to complain about? And that's exactly what I experienced. The combination number six ($11.65), with two cheese enchiladas topped with chile con carne and one beef taco, tasted fresh and delicious. The cheese was gooey, and the chile seemed to contain actual beef, though it could have been a touch spicier.
Stay tuned for my next investigation: Should the word "artisan" be banned from local menus? Until then, good night and good luck.
Contact Chow, Baby at chowbaby@fweeekly.com.