Ever open up a local magazine or newspaper, glance at the society photos, and wonder, Who the hell are these people? Because I sure do. This may shock you, but black-tie events aren't really on my radar. I mean they used to be, but I don't fit into my tux anymore, and MI-6 won't pay for any more alterations, so I don't even bother opening the invitations.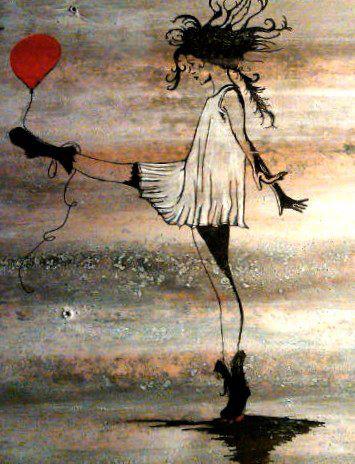 Still, if you're curious about where Fort Worth socialize, Fort Worth, TX Magazine's 2012 Social Datebook, billed as the "definitive guide to Fort Worth's charity scene," just came out. I found the dress-code guide most informative. If you've ever been to a "casual dress" party in a t-shirt and jeans and gotten embarrassed because everyone else has on khakis, the datebook defines adjectives like "semi-formal, "business casual," and "camouflage chic." You know, because camouflage is made to be seen.
In any case, I'm probably not going to any of those hoo-rahs, but I am planning to stop by a couple of other benefits this weekend.
For the Orphan Art Project, in which artists around the world create and sell art for two privately owned South African orphanages, several local arts groups –– one major, two minor –– are throwing soirees over the next few weeks. In addition to art and crafty art by Fort Worth's Piranha Bear collective, the Tin Art Show on Friday night at The Where House (2510 Hemphill St, 817-913-7777) will have food and booze for sale, a raffle, and performances by some pretty killer Fort Worth musicians, most notably Secret Ghost Champion, Clint Niosi, and startlingly talented newcomer Brenna Manzare. OAP will receive proceeds from art sales and the door ($10 cover). A second OAP event will take place on Sunday night at Lola's (2736 W 6th St, 817-866-0666). Metal for Orphans will feature some of the heaviest representatives of Fort Worth's burgeoning doom-metal scene. Lotus Sutra, Pagan Assassin, and Four Days to Burn will spread their sludgy darkness from 9pm 'til 1am.
The last and arguably biggest OAP event will be on Saturday, Feb. 18, at Casa Mañana (3101 W Lancaster Av, 817-332-2272).
Also on Sunday, at Wired Willy's (710 Carroll St, 817-915-2593), is a benefit for Locks of Love, a national nonprofit dedicated to providing hair prosthetics to disadvantaged kids suffering hair loss from medical issues. A raffle for gift cards, Mavs tickets, and more will be held, and Deric Merrill from D-Snacks and Jettison Blue will perform. Admission is $10 or a ponytail –– a stylist will be in the house with shears in hand.
What's that, you say? There's a big game on Sunday? Yeah, well, Locks for Love starts at 3pm, giving you ample time to get in front of a TV when the game starts at 5pm, and Metal for Orphans just sounds so much better than Madge at halftime and later, dudn't it? –– Steve Steward
47th Haven?
Yes, as first reported, on Blotch ("7th Haven Building for Sale," Tuesday, Dec. 13, 2011), the building that houses the lovable 7th Haven (2700 W. 7th St.) is up for sale, with the outlandish asking price of $1.75 million. But Haven owner Jimmy Moore wants everyone to know that his famous bar-bar –– now in its third incarnation –– will not be going anywhere, physically, for a while and, spiritually, for a much longer time. "Although the building is for sale," Moore said, "the bar is not and will be here at least until the end of our current lease term, at the end of 2013, no matter who may purchase the building in the meantime." Does Moore have a Plan B? "Not yet," he said, "but I'm starting to give it serious thought." –– Anthony Mariani
Contact Last Call at lastcall@fwweekly.com.