As recently as a couple of weeks ago, the annual SXSW music festival and conference was looking pretty bad for Fort Worth artists. South-by booking agents asked for my input on only three names: Complete, Mind Spiders, and Hudson Moore (a UT student from Fort Worth). In previous years, that number was nearly triple. Subsequently, maybe a couple of bitter e-mails were sent South-by's way.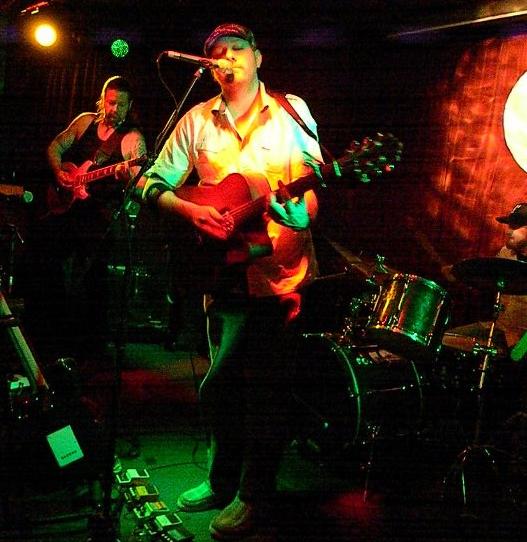 Maybe some filthy words were put in ALL CAPS and boldface type. Maybe someone with authority got tired of hearing someone with zero authority bitch and moan. However it happened, the number of Fort Worth artists swelled to six. Now Burning Hotels, Calhoun, and Fungi Girls are also playing sanctioned showcases. The result? An Austin party, one that will only be more thoroughly kicked in the pants by even more Fort Worthians, most notably the Quaker City Night Hawks. As first reported (even before Facebook and Twitter) by my evil alter-ego, Anthony Mariani, the swamp-blues Fort Worth quartet will be backing Los Angeles singer-songwriter Jenny O. during her sanctioned showcase (date yet to be determined) and some other shows during the festival ("Quaker City Night Hawks Backing Jenny O. at SXSW," Blotch, Monday, Feb. 13). Another band of Fort Worthians, rocking popsters D-Snacks & The After-School Special with freestyle king Big Cliff, a.k.a. Cliff Watkins, will be in Austin that weekend, holding down a residency Thursday, Mar. 15, through Saturday, Mar. 17, at Mooseknuckle Pub, in the heart of all the action, 6th Street. Apparently, Watkins said, Mooseknuckle's owner had been trying to get D-Snacks to play the pub for a long time, and only now have their schedules aligned. Neither Watkins nor the band has ever performed in Austin during South-by. Both hope to have at least some demo CDs to sell to or share for free with SXSW concertgoers and passersby. Watkins and D-Snacks have been laying down tracks in different studios in the Fort: D-Snacks at Spinz Media with producer Raj Chauhan, Watkins at Sphere Music Group's studios with producer Eye-Jay. For Watkins, the Mooseknuckle residency is a huge opportunity, for him, the band, and his city. "I would really like Fort Worth to have a name of authentic, genuine music and hip-hop," he said. "I want people to know we can actually rap. It's not just dance music. It's not just clothes and cars but real lyrics. I know Fort Worth has a lot of talent, and sooner or later it's gonna come to the forefront." Watkins is imagining "pandemonium" at Mooseknuckles, he said. "I just feed off the energy of the crowd," he said. "If it's gonna be packed, it's probably gonna be crazy." For a preview of what D-Snacks and Big Cliff will serve up in Austin, head to Nos Bar (937 Woodward St., 817-886-7966) on Saturday, when they'll be sharing the stage with The Forgeries, a newish, bold, ambitious Fort Worth pop-rock quartet.
For you folks who'll be here during South-by, take heart: That Friday and Saturday (Mar. 16-17), the huge space behind Poag Mahone's in the West 7th Street corridor (700 Carroll St., 817-529-9141) will ring with the sounds of Exit 380, Skeleton Coast, Pablo & The Hemphill 7, Dazey Chain, Poo Live Crew, Fish Fry Bingo, Needfire, Dirty Pool, B Love & Money, and Big Casino as part of Poag's and the Weekly's annual St. Patrick's Day Madness event. There's no cover, and food trucks will be all over the place.
Contact HearSay at hearsay@fwweekly.com.