For reasons that will become obvious later, one of the best songs off Mon Julien's recently released eponymous album is also one of the first songs the band ever wrote. The ethereal yet driving track "The Inventor" has a huge, bright, melancholy chorus that harkens back to the best of Tears for Fears and Ultravox. Like the rest of the album — an elegant, moody, synthy gem — the song was written a couple of years after the breakup of Black Tie Dynasty, the popular glam-rock quartet to which Mon Julien frontman Cory Watson and keyboardist Brian McCorquodale belonged for nearly nine years.


"There were some divisions in [Black Tie]," Dallas' Watson remembered. "It was a tension that was building for awhile."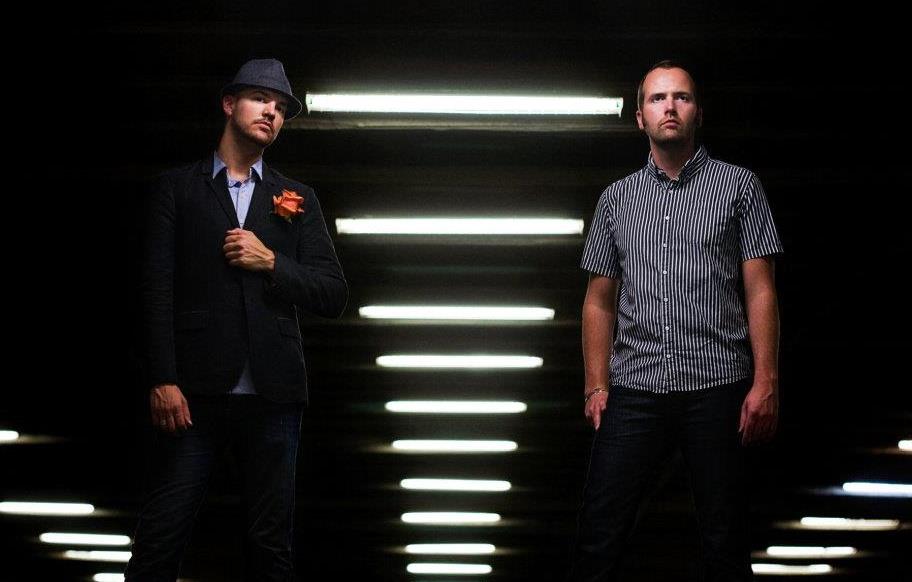 Fort Worth's McCorquodale, also a former member of Telegraph Canyon, described the breakup in a more metaphorical and piercing way. "Being at that level," he said, meaning really popular but still only regional, "it's almost like you're in a sinking ship, and you've got a little bit of air, and you're, like, 'Man, I'd just as soon die.' … At some point, you wonder, 'How much more do I have to sacrifice before something turns?' "
Oddly enough, Watson and McCorquodale began writing as a result of rehearsals for a Black Tie reunion show (the first of several), opening for Joan Jett in Rockwall on the Fourth of July a couple of years ago. After a couple of months and several conversations, Watson and McCorquodale had an epiphany. "We had this really strong bond doing creative stuff," Watson said. "Whenever we're in a room together and we're not creating, just rehashing … something's missing."
At Black Tie reunion practices, Watson frequently introduced ideas to his bandmates. McCorquodale always immediately jumped onboard. Drummer Eddie Thomas and bassist Blake McWhorter, however, did not. "The interest really wasn't there," Watson recalled. "It was a buzzkill."
Finally, McCorquodale and Watson realized they might have something worth pursuing without the other two. "Every time [Watson and I] got together," McCorquodale said, "we'd write new ideas."
There were no expectations. The then–unnamed collaboration, McCorquodale said, "could be a side thing, or it could be full time."
Watson and McCorquodale said that while expectations doomed Black Tie, a lack of expectations partly explains Mon Julien's success so far. In addition to playing the Granada Theater in Dallas in January with local heavy-hitters Burning Hotels, Air Review, and Menkena, Mon Julien will share the stage with the Hotels and Dallas' Ishi on Saturday at Lola's Saloon. Mon Julien also has received some airplay on KDGE/102.1-FM The Edge and was featured in an on-air performance.
From humble beginnings, sharing musical snippets recorded on iPhones and rehearsing once a week for two months in Watson's Dallas apartment, the two men behind Mon Julien soon were sitting on nearly two dozen songs. "It was unbelievable," Watson said.
Most of the tracks are only partially Black Tie-ish. Watson's voice has grown stronger and denser, and in most of the songs the snappy, stomping rhythms have been shelved for more complex and artful time-keeping.
Watson and McCorquodale began "scrabbling money together," Watson said, to hire a drummer to begin recording and performing. Watson asked himself, "Who's the best drummer around here? If it's not [Thomas], we're getting somebody damn good."
Enter: McKenzie Smith, drummer for Denton geniuses Midlake. Watson, a huge Midlake fan, had met Smith years ago. "We just hung out one night in Denton," Watson recalled. "I remembered him being a pretty decent dude. … I said to [McCorquodale], 'This might sound nuts' –– and it did sound nuts –– 'but let's just see if [Smith] will play on this record.' "
McCorquodale scoffed. "It wouldn't hurt to ask," Watson continued. "I learned from Black Tie that if you just ask for stuff, sometimes you get it."
Watson sent Smith an iPhone recording of a single track. Watson recalled Smith's reply: "It's awesome," he said. "I'm in."
Watson and McCorquodale immediately booked two days in Denton with producer Mark Pirro (Tripping Daisy, Polyphonic Spree), with whom Black Tie had done some work in the past. John Congleton, who had produced Black Tie's two albums, was out of the question. Watson and McCorquodale could not afford him. Pirro, however, had cut the guys a "really good deal," Watson said. The first day freaked out Watson and McCorquodale a little –– they had never performed the songs with drummer Smith. "I'm thinking, 'I have no idea what he's about to play,' " Watson recalled.
However, Smith's skills reassured Watson. "The guy, technically, is the best drummer I've ever seen in my life," Watson said. "He's unreal. Not only that, but creativity just oozes out of him."
Smith also mixed the record. Mastering was done by Kim Rosen at Knack Mastering in New Jersey.
The bass parts were being handled by keyboardist McCorquodale –– until Pirro's interest was piqued. "We were too intimidated to ask [Pirro]," Watson said. "I thought, 'OK, we're just getting greedy here.' … Then [Pirro] brought it up, asking, 'What ideas do you have on bass?' 'I don't know. There's a bass guitar right over there if you wanna check it out.' And he'd say, 'I think I've got something. You mind if I …' 'By all means!' " (Ex-Black Tie bassist McWhorter also contributed bass to the record. The only other contributor is Fort Worth violinist and film-score composer Douglas Edward, best known in local rock circles for his work with art-rockers Alan.)
Mon Julien was released in January on Dallas-based Idol Records (Calhoun, The O's) and is available via iTunes, eMusic, Amazon.com, Rhapsody, iTunes-U.K., and, of course, at shows.
In a couple of weeks Watson will decamp for New York City. "I've always wanted to live there," he said. "I've always gravitated toward the cultural mix, the music scene. "
Mon Julien, however, will continue. Watson and McCorquodale have been writing steadily and will probably go back into the studio before the end of the year. "We didn't set any expectations, which is why it's such a great project to work on," McCorquodale said.
He and Watson are trying to avoid expectations "at all costs," Watson said, "because that's what ended up hindering Black Tie. … With this record, I think everything's just been a great creative experience, and I think it would just taint the whole thing if we put expectations on it at this point."
Mon Julien
Opening w/Ishi for Burning Hotels Sat. Lola's Saloon, 2736 W 6th St, FW.
817-877-0666.