The Johnson County Jail in Cleburne, at the end of a short country road off the town's main street, is a complex of imposing cinder-block buildings painted the color of tapioca. When it held only Johnson County prisoners, the capacity was just below 500.
But in 2006, Johnson County officials got the same idea that a lot of counties in Texas have gotten in recent years: to build a bigger jail, tap into what you might call the prisoner market, and turn the jail from a money drain into a moneymaker by offering to house excess inmates from other counties.
The county built it — a new structure with 288 beds –– but they didn't come, at least not in sufficient numbers. So in 2008, the sheriff and county commissioners took another step that many counties are also taking. They leased the whole place out to be run by a private prison company.
That first company couldn't fill the beds either and gave up the lease after two years. The contract was scooped up by LaSalle Southwest Corrections, a small outfit that operates a dozen prisons, all in Texas and Louisiana. LaSalle quickly secured a contract with Immigration and Customs Enforcement to operate part of the jail as a transfer station for illegal immigrants who are about to be deported. That contract supplies between 200 and 230 undocumented male immigrants to the jail nightly –– enough, a LaSalle spokesman said, "to make ends meet for us."
Johnson County pays LaSalle $48 a night for each county inmate. From that, LaSalle pays guards and clerical workers and feeds and clothes the inmates. Savings to the county: nearly $1 million a year.
"It was a good move for us," said Bob Alford, a former Texas Ranger who has been Johnson County sheriff since 1997.
The ICE prisoners stay less than a month in Johnson County and many only a few days — just the time it takes for ICE to get the deportation paperwork in order and get them on one of the LaSalle buses that make frequent runs to the Mexican border.
What some of those inmates have gone through before they land in a cell in one of the tapioca-painted buildings is hell.
Most have never committed a crime other than being in the country illegally. Nonetheless, many have spent months or years in other jails, awaiting deportation hearings. Some were sexually molested or raped while there. None of them was entitled to a court-appointed lawyer. Many of them are mothers or fathers being deported while their U.S.-citizen children are left behind. Others had fled drug-fueled violence in Mexico or Guatemala and are being deported right back into those horrors. Many were victims of drug gang conscription who crossed into the U.S. seeking a better life. Some just came for work.
The numbers of undocumented immigrants who pass through ICE facilities like Johnson County's jail is staggering and growing rapidly. According to the American Civil Liberties Union, between 1996 and 2010 the Department of Homeland Security, which includes ICE, increased its prison capacity — county, state, and federal jails and prisons — from just over 6,000 to more than 33,000 beds. In 2010 the total number of immigrants who came and went through those cells, in more than 250 facilities nationwide, topped 360,000.
What's fueling the increase? Tough immigration laws that began to be passed in the fear-filled days after 9/11. Initially those laws were aimed at immigrants from predominantly Muslim countries. The Special Registration program, for instance, created by the then-new Department of Homeland Security, required all nonresident men in the U.S. aged 16 or older who held citizenship from any of 24 Muslim countries or North Korea to register with what was then called the Immigration and Naturalization Service. More than 4.000 of the 80,000 who registered were deported but not charged with any crime.
By 2005 the focus of the immigration furor had moved to the U.S. border with Mexico, and it's been heating up ever since. Since then, hundreds of state laws have been enacted regarding immigration, many of them dealing directly with  law enforcement, identification, and employment.
In 2010 and 2011 at least six states proposed or passed legislation to force anyone who might look Hispanic to have proof of citizenship on them at all times. Those who can't prove they are citizens are liable to be arrested on suspicion of being here illegally.
The group that benefits the most from such laws is the private prison industry, which gets an average of $122 per night per detainee — double what the companies get for non-ICE detainees. The same industry has not only lobbied for the expansion of immigration detention but has also helped write some of the toughest illegal immigration state laws in the country.
 ********
In 2009, in the wake of hundreds of complaints and scandals regarding the mistreatment of undocumented immigrants in ICE facilities, President Barack Obama ordered the Department of Homeland Security to overhaul the immigration detention system, changing it from one that was primarily penal in nature to one that was more in line with civil detentions. The first new jail built under that order was the Karnes County Civil Detention Center, southeast of San Antonio, which opened in March.
The 608-bed facility, which houses low-risk males who have committed no crime other than being in the U.S. illegally, has a library, internet access, an indoor gymnasium, and soccer fields. No sooner had it opened than accusations of the "coddling" of undocumented immigrants began to fly.
On March 28, U.S. Rep Lamar Smith, a member of the House Committee on Homeland Security whose South Texas district runs close to Karnes County, held a hearing that he titled: "Holiday on ICE: The U.S. Department of Homeland Security's new immigration detention standards."
In his statement at the hearing, Smith complained that ICE had apparently "consulted with those who appear to consist primarily of pro-illegal-immigrant groups when it drafted the new detention standards." He said that under the Obama administration (which has deported more illegal immigrants than any previous administration), "Detention looks more like recess," and criticized the new Karnes County facilities.
"It would be nice if all American students got those options," he said.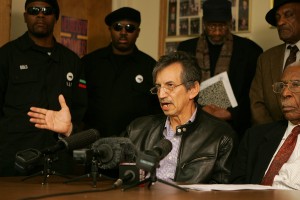 But while Smith thinks the "up-grade" in accommodations for detainees is an affront to the American taxpayer, others see it as the first small step toward repairing a broken system.
Katharina Obser, program specialist for detainees and asylum with the Women's Refugee Commission, a group working to improve conditions for women worldwide, thinks Smith's attitude is bunk. It's not immigrants convicted of criminal activity who will wind up in Karnes, she said, or in the other model ICE facility, the T. Don Hutto Residential Center outside of Austin.
Those two facilities, Obser said, indeed are ICE's nicest, "but they're not housing convicted criminals." The Hutto facility, she said, is only for women, many of whom have ongoing asylum cases or are victims of torture, domestic abuse, or human trafficking.
"Not all of them, but certainly a lot of them, are fighting for protection here in the U.S.," she said. "And while they do, they are detained."
The Hutto facility is a remodeled medium-security prison run by the Corrections Corporation of America, the largest private prison company in the country. "It is a model facility, where the women detainees can wear their own clothes, they can move around within the institution, they even have murals on the walls," said Obser. "But make no mistake, it's still a prison. The women get very little time outside, they have poor medical care and very little mental health care, they have no physical contact with family members, and they are shackled whenever they are moved."
The Karnes County facility, built by ICE, is run by The GEO Group, the second-largest private prison company in the country.
ICE's mandate for such prisoners, Obser said, is not to be punitive. "That is a different category of detainee. So these model facilities, rather than being considered extravagant, should simply be seen as being in line with ICE's civil mandate."
She also noted that the vast majority of ICE detainees are held in very different conditions, more like those found at the Etowah County Detention Center in Gadsden, Ala.
was a good move for us." Courtesy Johnson County Sheriff's Office"]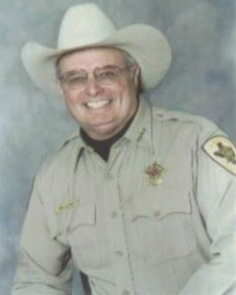 "What we found when we went to Etowah was that prisoners were not getting enough food, the outdoor recreation [area] was actually an indoor concrete room smaller than half a basketball court with a single window high on one wall to allow in fresh air, that all visitations are done through video monitors, and grievances and medical complaints are routinely ignored," Obser said.
At the hearing, Smith also objected to new ICE rules that provide several ways for inmates to air complaints about treatment in detention facilities.
Emily Butera, who also works with the Women's Refugee Commission, said most detainees never complain, for fear of making things worse. Still, she said, "There have been 200 formal complaints of sexual assault filed since 2007 by ICE and Homeland Security detainees."
Undocumented immigrant women are particularly vulnerable to sexual assault at the hands of guards and other people in authority, said Butera, "because they are lost. Some of these women simply submit because they think the guards have the power to make their lives more hellish than they already are. Many don't speak English and so have no idea what's going on."
In 2010, Donald Dunn, a CCA guard at ICE's Hutto facility, was convicted of sexual oppression for fondling immigrant women. He was sentenced to one year in jail and two years of probation — the maximum penalty for a Class A misdemeanor. Federal civil rights charges have since been filed against him, and a civil suit has been filed against the CCA by the Texas ACLU in the case. The suit alleges that CCA did not follow policy when it allowed Dunn to transport immigrant women in a van on many occasions without a second guard with him.
"Threats from the guards may actually be empty," said Butera, "but to those women they are very real."
  ********
The Rev. Kelly Allen works with the Immigration Task Force of Mission Presbytery, a community of 157 Presbyterian churches in South Texas. She holds weekly Bible study sessions in a GEO detention center in downtown San Antonio and has visited the new ICE facility in Karnes County. It's an improvement over other places she's seen, she said, but she still doesn't like the idea of building new prisons "as a way to control social classes."
Task force members are educating themselves on immigration issues and trying to figure out how to be of service. "It's an important issue of compassion," she said.
"I think there is a lot of mis-understanding among people who say Mexicans should go back to Mexico and wait in line for a visa like everyone else," Allen said. "The reality is that there is no line.
"The United States gives out just 5,000 visas a year for unskilled workers. Heck, we need 5,000 people a year just to clean out horse stalls in the U.S. and a lot more than that for everything else we need done here. So we really need to make a line, create a line if we want people to get into it," she said.
Despite what Allen points out as the clear need in this country for millions of minimally skilled laborers to lay roads, build homes, tend lawns, and work in the hospitality and agricultural fields, several states have recently enacted immigration laws that are so tough they've got undocumented workers fleeing rather than risking jail and deportation.
In 2010, Arizona passed Senate Bill 1070, which made it a misdemeanor for an undocumented immigrant to be in that state and allows police to demand legal documents from anyone they suspect of being there illegally. In Utah, a 2011 law permits "guest workers" and their families to be in the state but requires them to get special identification cards that cost between $1,000 and $2,500. In Florida, a law went into effect in 2010 that requires job applicants to go through an E-verify system to check their Social Security numbers and makes it illegal for employers to hire workers whom they know don't have legal status.
Some of the new laws have already had severe consequences. Despite depending heavily on seasonal workers, many of them undocumented, to tend fields and pick crops, both Alabama and Georgia recently passed some of the harshest immigration laws in the country.
[pullquote_left]In 2010 and 2011 at least six states proposed or passed legislation to force anyone who might look Hispanic to have proof of citizenship on them at all times.  [/pullquote_left]In Georgia, the law that went into effect in 2011 allows local law enforcement agencies to initiate deportation proceedings against illegal immigrants, requires government agencies and private companies to check the immigration status of job applicants, and limits government benefits to those who cannot prove their citizenship status.
In Alabama, the 2011 immigration law prohibited law enforcement officers from releasing arrestees until their immigration status was verified, denied all state benefits to illegal immigrants, prohibited landlords from renting to undocumented persons, and prohibited employers from hiring them.
Parts of the laws in both Georgia and Alabama were quickly struck down by federal courts as unconstitutional, but not before both states felt the whiplash from their extremism. In Georgia, farmers found themselves short by more than 5,000 workers needed during peak harvest time, leaving millions of dollars' worth of crops to rot on the vines. In Alabama the damage was even worse: Tens of millions of dollars' worth of crops had to be plowed into the ground when farm workers vanished as soon as the law was passed.
Proponents of these strict laws all say that eliminating the illegal immigrants will open jobs for citizens, but farmers and others say they've found no one willing to do the work.
"It has been miserable on our farmers. It's had a huge impact on them," said Brian Hardin, assistant director of governmental and agricultural programs with the Alabama Farmers Federation. "They simply don't have the workers they need."
He said the Farmers Federation is asking for changes in federal guest worker programs, which allow seasonal agricultural workers to enter the U.S. for short periods of time. But meeting all the requirements needed to get those permits is very difficult and time-consuming.
"Until something is done to make those permits easier to get," said Hardin, "our farmers will have to make some hard decisions on whether they're going to continue to farm crops that depend on a good deal of manual labor. Or whether they will continue in the farming business at all."
Hardin said his group looked into the possibility of using prison labor on farms, but no arrangement was worked out.
"It's just a tough situation, but the law is here, and the question is how do we deal with it?" he said.
Farming is just one area where the impact of immigration law is being felt.
"People with good jobs, contractors, are being pulled out of their lives and sent back to Mexico," said Hector Carrillo, who chairs a local civil rights committee for the League of United Latin American Citizens. "And then there are other people who are leaving voluntarily because of how oppressive it has become in some states. In Arizona and New Mexico, people who have been paying mortgages and taxes and been pillars of their communities are just picking up and leaving because of the new immigration policies."
That is having an enormous impact on the economy of communities, he said. Add to that the day labor that isn't getting done and the problems farmers are having, and "all those taxes not being paid and all the goods those people would normally pay for being left on the store shelves," and the true effect of the immigration crackdown becomes clear, Carrillo said.
He said that the Metroplex has been spared somewhat because area police departments have "agreed to not target illegals for immigration purposes."
For the most part, Texas isn't a state known for its humane laws, but Carrillo credits what he called a strong coalition of compassionate legislators with preventing Texas from becoming another Arizona or Alabama. "We're not institutionalized as a state when it comes to illegal immigration," he said.
 ********
Roughly half of all prison beds used by Homeland Security are in the hands of the private prison industry, more than double the percentage from as recently as 2005. The federal government pays far better than anyone else for the care of detainees.
But private prison companies these days are doing more than just fighting for a share of that "prisoner market." According to news reports and activist groups, the companies are actively lobbying for the harsh laws that guarantee more immigrants will spend more time behind bars, thus producing more income for the companies.
Paul Ashton of the Justice Police Institute, a Washington, D.C., think tank whose mission includes reducing the rate of incarceration in this country, said that both The GEO Group and CCA make about 20 percent of their income just from ICE detainees.
"What we saw after the World Trade Center attacks of 9/11 was a shift in the private prison industry," he said. "Until that time, the industry was focused on running jails and prisons that were housing criminals. With the creation of Homeland Security following that, however, the private prison industry started to look at illegal immigrants as a place where they could expand and make money. The companies began vying for a share of that new prison population pool."
According to a recent ACLU report, CCA and The GEO Group have "engaged in a multi-state lobbying effort" to fight initiatives such as reducing prison time for nonviolent drug users, eliminating mandatory sentences, and reforming immigration practices. These two corporations, the ACLU report said, hired 271 lobbyists in more than 30 states between 2003 and 2011. "Between 1999 and 2009, CCA alone spent over $18 million on lobbying, just at the federal level," the researchers wrote.
CCA added another $980,000 in lobbying at the federal level in 2010, the latest year for which the ACLU was able to obtain information.
The Justice Policy Institute reported in June 2011 that the private prison industry has contributed more than $7.2 million to state politicians since 2000. The institute study also noted that 36 of the 38 legislators who co-sponsored the Arizona immigration bill received contributions from the private prison industry.
Emily Tucker of the Detention Watch Network, a coalition of organizations for humane reform of immigration detention and deportation, said that the private prison industry's fingerprints are all over the new draconian immigration laws, particularly via the work of the American Legislative Exchange Council.
ALEC describes itself on its website as a "nonpartisan membership association for conservative state lawmakers who share a common belief in limited government, free markets, federalism, and individual liberty." Among the core beliefs of the group is the idea that local and state government works better for people than the "distant, bloated federal government in Washington, D.C.," the site notes.
In practice, thousands of state legislators and many members of Congress pay nominal fees to attend ALEC meetings and retreats at which corporations supply ready-made legislation that helps those companies' bottom lines. Among the companies that contribute lavishly to ALEC in return for such access to lawmakers: the oil and gas, pharmaceutical, tobacco, and private prison industries. The Association for American Justice, formerly the Association for Trial Lawyers of America, calls ALEC "the ultimate smoke-filled back room."
ALEC's website boasts that "no other organization in America today can claim as many valuable assets — both ideas and people — that have influence on as many key decision-making centers."
Though it was started more than three decades ago and boasts a who's who of corporate board members, from Koch Industries to Wal-Mart, ALEC flew under the radar of public scrutiny until recently. A series of articles by The Nation magazine, in collaboration with the Center for Media and Democracy in 2011, brought it to public awareness.
A year earlier, however, National Public Radio ran a story that put a representative of the Corrections Corporation of America in a hotel conference room at an ALEC meeting where the model legislation for the Arizona immigration law was drafted.
Bob Libal of Grassroots Leadership, an organization dedicated to eliminating social and economic oppression, said that both CCA and The GEO Group pulled out of ALEC after the NPR story aired. Libal, who also runs the Texas Prison Bid'ness blog that monitors the private prison industry, said those companies have stepped up their lobbying efforts as immigration detention has boomed.
"The federal prisoner market is being looked at by the industry as its bread and butter," he said, "and that market is being driven by immigration and enforcement."
David Shapiro, staff attorney on the national prison project for the ACLU, wrote in a 2011 report that CCA and GEO together grossed more than $3 billion in 2010.
ICE alone spends more than $2 billion annually to pay for custody operations, the Justice Policy Institute report noted, and the agency, due to the harsh new immigration laws, is set to open a network of immigration centers — all privatized — in Texas, New Jersey, Florida, California, and Illinois. Arizona is also considering building several new prisons it hopes will house immigration detainees.
  ********
A LaSalle spokesman declined to estimate how much money the company is making at the Johnson County jail, saying only that it is covering costs. With a total bed count at all its facilities of just 8,100, LaSalle isn't yet one of the big players in the market. But it is trying to grow: The company has bids out to build one prison in Arizona and manage several others elsewhere.
The Johnson County operation seems to be going well — a real benefit for a company that racked up two escapes and other bad marks at another facility in recent years.
In 2009 a prisoner escape at LaSalle's Burnet County Jail led to a sharp rebuke from the Texas Commission on Jail Standards when the follow-up investigation revealed a lack of medical care for a pregnant inmate, according to Texas Prison Bid'ness.
Then two months ago, a Burnet prisoner broke through bricks beneath his sink to get out of his cell and escaped through a skylight. The prisoner has since been apprehended, but the fallout may last longer: Shoddy construction was blamed for his escape.
Adan Muñoz, director of the jail standards commission, said the Johnson County Jail has passed two inspections since LaSalle took over.
For Johnson County officials, the decision to privatize the jail was a no-brainer. Not only is the county saving money it could ill afford to spend, but since LaSalle came in, there have been no more reports like those detailed in past years by Fort Worth Weekly. Those included the death of a mentally challenged inmate who had eaten several pounds of lead paint he'd peeled from jail beds and walls, and the case of a woman who was strapped naked into a restraining chair overnight, in view of guards walking by.
"So far this has gone very well," said Johnson County Judge Roger Harmon, about the way LaSalle is running the jail. "The taxpayers have saved money, and LaSalle specializes in jail operations. So I have no complaints. And if anyone [else] had complaints, they'd be calling me. And I'm not getting those calls."
Inevitably, Shapiro said, the key problem with privatized prisons, over time, "is the incentive to increase profits even at the expense of decent conditions and human rights." He said studies show that private prisons have a higher level of violence than publicly managed prisons, which he attributes to low staff pay, "which lends itself to higher turnover rates, which leads to less experience walking the tiers.
"Without question," he said, "the private prison industry is reaping lucrative rewards from a mass incarceration situation that is harming the nation as a whole."