MSNBC.com put the case of the spying principal on its web site today, and Fort Worth is feeling the love, and by love I mean scorn, confusion, amusement, indignation, disgust, and derision.
Wayside Middle School Principal Wendee Long was arrested after allegedly having her daughter record an audio-visual in the school locker room.  (When I hear the name Wendee I think of The Association's version of that old pop song Windy. Isn't it odd that Windy's first line is: "Who's peeking out from under the stairway?"
Anyways, Long was attempting to monitor the actions of a coach who was accused of being too mean.
Awww.
TOUGHEN UP, MAGGOTS!
I recall a middle school football coach who made my team roll around in a sticker bed as part of a toughness drill. Now that's mean. (Hi Coach Porter.)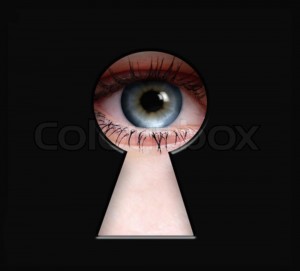 Comments following the MSNBC story run mostly along the lines of — hey, the principal used poor judgment but why is she facing a prison sentence for trying to protect children from a mean coach?
DROP AND GIVE ME 20, SCUMBAGS!
Here's a sampling of comments (unedited — I refuse to be grammar police to the masses):
     Is there ever anything good, going on in Texas? Wow…it has the worse weather, strange politicians and gun laws…..very 3rd world like mentality…..who in God's name would want to live there…….I have never seen an uglier state in this country…….but it does attract the wackos……………….excuse me Austin, I misspoke…Austin is a lovely city.
     Every parent has the right to follow up on their child's welfare, especially in Texas. Do they still paddle the kid for not doing their homework? My bum still hurts from those days in San Antonio.
     She used poor judgment but for the life of me, I can't figure out thois up to 20 years deal when kids are constantly video taping other people and posting it all over the internet without consent!!! No one cares about that unless someone is beaten or raped. If the students had done this on their own and caught the coach cussing and verbally abusive, it would be the coach under investigation. Apparently right and wrong these days is subject to how each person feels about the situation … one person secretly records and is a hero another is a crimminal.
And that woman is a principal??? Holy Hannah. What the heck is going on in Florida and Texas…and Alabama this week???? Well, any week???
     This texas woman appears to have a soul patch. What's up with that? I should think this is the bigger story. What say?
     After reading the Texas GOP platform this morning, this sounds like Texas SOP to me. LOL
     The liberals hate Texas and try as hard as they can to make them all look like backwoods hillbillies.
     While Texas, like any other state in America, has its problems, it is far from anywhere bad. Hot and dry in the west, hot and humid in the east, but otherwise a decent place with mostly good people. You have to separate the people from the place in these kinds of happenings.