The bluesy teen-aged guitarist who stormed out of Shreveport two decades ago, got dubbed "the next Stevie Ray Vaughan," scored a big hit with "Blue On Black" in 1997, and managed to stay relevant all these years later, probably won't be writing a tell-all autobiography any time soon.
In addition to jamming with just about every living blues legend, Kenny Wayne Shepherd has shared stages with the rock gods: Rolling Stones, Bob Dylan, Aerosmith, Van Halen, etc. But don't ask him for wild stories about partying with Keith Richards, at least if you're a reporter doing a phone interview for a story about the upcoming Bedford Blues & BBQ Labor Day Weekend Festival.
"If any of that stuff happened I don't generally talk about it," he said.
Damn.
With celebrity gossip-mongering a forbidden topic, we move on to more pertinent things — the annual blues festival that draws thousands of music lovers to L Don Dodson Drive in Bedford each summer. Shepherd is headlining Saturday's bill that includes Ana Popovic, Wes Jeans, Alan Fox, and others.
Shepherd can't recall if he's played the festival before, although he's played countless gigs in these parts. He grew up in Shreveport, and the Ark-La-Tex region was his primary stomping ground early in his career before he hit it big with "Blue On Black."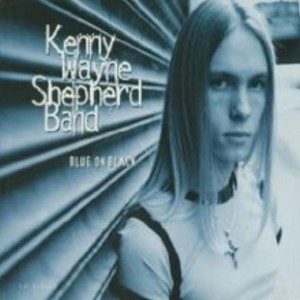 He's riding into Bedford on the tail end of a yearlong tour to promote How I Go (2011). Critics appreciated the album as much as his fans, and the record has done well on various radio charts. Now he's ready to do it all over again.
"We're going to start recording our new record next week, and we'll have another album coming out next year," he said. "The great part about it is we're going on 20 years now and I'm only 35 years old. I'm looking forward to what's coming down the road."
Now that he'd loosened up a little bit, it was time to go rogue again — I asked him about having controversial actor and director Mel Gibson for a father-in-law. Shepherd  married Gibson's daughter, Hannah, and they have three children.
Gibson has become a pariah in recent years — lambasted by the media after drunken behavior, run-ins with police, and alleged racist rants.
I could sense Shepherd clam up once I mentioned Gibson, even though I was gentle.
"Do y'all hang out on Thanksgiving and eat turkey and then sit in recliners and watch football?" I asked.
"We do all that stuff," Shepherd said. "It's like any other family."
He didn't want to discuss Gibson's travails other than to say, "You don't want to see any member of your family attacked in any way, whether it's in the media or otherwise. It's not something you want to see anybody go through."
Shepherd was so sincere I decided not to ask him whether Gibson ever called him "sugar tits."
A more interesting topic was the fact that Shepherd played Jimi Hendrix's famous Woodstock guitar in 2010 at the Beacon Theater in New York. Any guitarist with a sense of rock history would cream at the thought of holding that guitar, much less playing it on stage at a famous New York venue. The white Fender Stratocaster introduced the psychedelic version of "Star-Spangled Banner" to the world in 1969.
The axe wasn't a dream to play, but everything else about it was mesmerizing, Shepherd said.
"It sounded awesome," he said. "It needed to be set up because nobody had really played the guitar since Hendrix. It sounded incredible but it was little bit challenging because it was set up for a guy playing left handed."
The guitar had been restrung for Shepherd, a righty, but the nut and bridge were set up for a lefty and so the string height and action were off.
"I just tried to do the best I could," he said. "Certainly the guitar had a lot of vibe to it. It was interesting to look at the guitar itself and see all the marks he'd put on it and all the bangs on the back of the neck from all the jewelry he used to wear on his hands."
Shepherd's music was influenced early on by Stevie Ray Vaughan — former Vaughan drummer Chris Layton even plays in Shepherd's band now.
Vaughan, of course, was a Hendrix disciple.
Which begged the typical if stupid question: Who was the better guitarist, Hendrix or Vaughan?
"I  don't think there is such a thing as the greatest guitar player," he said. "Hendrix was creative and influential. Stevie Ray Vaughan was more fluid and accurate. Both had passion. That's like trying to say which one of your kids is your favorite."
Bedford Blues & BBQ Labor Day Weekend Festival is Saturday and Sunday at 1951 L Don Dodson Drive in Bedford.