I noticed an unusual number of good music documentaries this year, and I thought I'd post about them before I posted my list of the year's best documentaries, which is coming later on.
1. Shut Up and Play the Hits
I didn't know anything about LCD Soundsystem before I saw Will Lovelace and Dylan Southern's documentary. I find that I quite like their music, which combines a sturdy sense of songcraft with contemporary rock's penchant for engulfing listeners with giant waves of sound. I guess you could say I've become a fan — a year after the band broke up. That seems to be the way with me and music. The footage of the band's last concert at Madison Square Garden is intercut with footage of lead singer James Murphy, and at first we just see him lolling around his Manhattan apartment and playing with his Boston terrier, but eventually he does prove to be a fascinating interview, an intelligent guy trying to keep his head on straight about fame.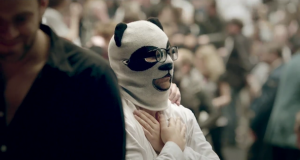 2. Bad 25
What a great set of liner notes this movie is. Spike Lee made this documentary for the 25th anniversary of Michael Jackson's Bad album, and he talks to just about everyone: Stevie Wonder, Martin Scorsese, Siedah Garrett, Sheryl Crow, the choreographer, the recording techs, the sound engineers, the studio musicians, the guy who took the album's cover photo, the girl from the video for "The Way You Make Me Feel." If that's not enough, musicians not involved with the project (Kanye West, Mariah Carey, Justin Bieber) turn up to testify to how the album has stood the test of time. Lee does toe the party line that Jackson was a misunderstood eccentric: We get nothing on his self-destructive personal habits or his inability to keep up with music's developments during the '90s and '00s. You'd think that of all filmmakers, Lee would be all over Jackson's cosmetic surgery and the lightening of his skin. Then again, some other documentarian can tackle those subjects. Lee gives us a song-by-song analysis of the album and a pretty comprehensive portrait of what a rare genius Michael Jackson was as a performer, songwriter, producer, and executive. It all leaves you feeling pleasantly overstuffed.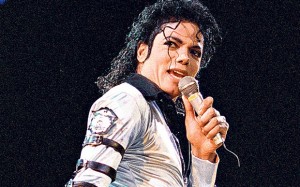 3. Chely Wright: Wish Me Away
Coming out as a gay person is often hard, but try doing it when you're famous and your fanbase is full of disapproving right-wingers and the whole process is stretched out over two months of media training and interviews timed to reveal the news on a given day. No wonder the singer of "Shut Up and Drive" frequently looks like she's having a meltdown here. How many of us would hold up well under these circumstances? Chely Wright does have a powerful story to tell, one where her desire for success in the God-fearing world of country music led her to hide her homosexuality and seriously consider suicide. Bobbie Birleffi and Beverly Kopf's movie has some material that's not in her autobiography, namely a scene where she rants at her book editor, Victoria Wilson, an old-school feminist who disapproves of Chely having posed in bikinis for the lad mags earlier in her career. Chely Wright doesn't see what's wrong with that. Neither do I, I have to say. I wish we'd gotten Wilson's side of that issue; more seriously, I wish we'd had the viewpoint of Lauren Blitzer, who married Chely Wright shortly after this protracted coming out. Still, her father, her pastor, her various managers, and her collaborator Rodney Crowell all give insightful perspectives on her spiritual and musical journey.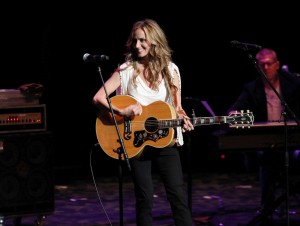 4. Something from Nothing: The Art of Rap
Reason No. 1,027 Why It's Great to Be a Celebrity: When you make a documentary film, everybody turns up, even the people who typically avoid fans and the press. Spike Lee benefits from that in Bad 25, and so does Ice-T in this highly technical film interviewing rappers from all corners about how they come up with their rhymes. That's it. There's nothing here about stardom or the music industry or rap history, nor is there any archival footage of rappers performing. It's just about the words, with Ice-T shooting the breeze with giants like Kanye West, Eminem, Dr. Dre, and Ice Cube in casual settings (street corners, pizza joints, living rooms). His narrow focus helps the movie from biting off more than it can chew. He does tend to leave out the Dirty South rappers in favor of the ones from New York and L.A., and I wish he had included a few more female rappers. Still, you get fascinating tidbits, like the fact that Ice-T has always composed his rhymes with a pen and paper, in longhand. Hip-hop fans will geek out over this.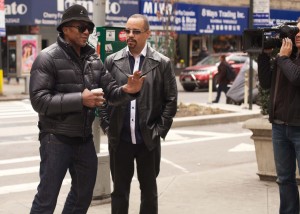 5. Katy Perry: Part of Me
I already wrote a bit about this one for our Film Shorts page. Unlike previous 3D concert documentaries about Miley Cyrus, the Jonas Brothers, and Justin Bieber, this one actually provides insight into its subject. The movie's most gripping drama comes when it tracks the pop-music superstar as her marriage to Russell Brand deteriorates. I was indifferent to Katy Perry's music going into this movie, and I remain indifferent to it now, but she still makes a sympathetic main character, especially when a Brazilian crowd chants their support for her shortly after her divorce is announced. A visibly moved Perry tells them, "I wish I could speak Portuguese." There and elsewhere, she seems truly grateful to her fans. The movie also includes fascinating footage from both her early career as a Christian rocker and her start in L.A., when her label tried to turn her into a Michelle Branch/Vanessa Carlton clone. Say what you will about her, but her current persona is definitely more interesting than that.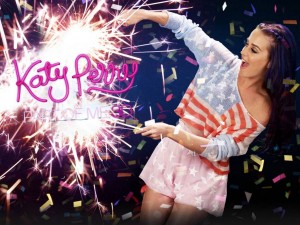 Honorable mention: Kevin Macdonald's Marley, Bill and Turner Ross' Tchoupitoulas.