Here's a Snoop Lion photo we didn't have room for in this week's cover story ("Happy New Year From Sierra Blanca…But Leave Your Weed At Home," Dec. 27, 2012).
Lion wore a Dallas Cowboys sweat suit when Border Patrol agents stopped his tour bus at the notorious checkpoint in Sierra Blanca earlier this year. Lion got popped for a small amount of marijuana — small enough that he wasn't booked or jailed, just cited, fined, and set free.
"He was great," Hudspeth County Deputy Lasaro Salgado said.  "We were teasing him because he had a Cowboys jacket on. He said that since he was going through Texas, there would be a bunch of  Cowboys fans. I asked to take a picture with him and he said, 'That's fine.' "
Salgado posed with rapper Nelly in October.
The deputy did not, however, say cheese with pop artist Fiona Apple.
He had no idea who Apple was at the time of her arrest in September.
"I still don't know who she is," he said.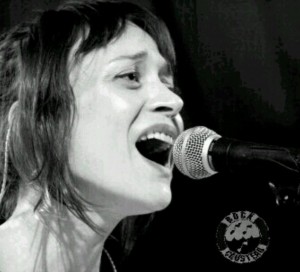 Sheriff's spokesman Rusty Fleming describes an Apple meltdown in this week's cover story — the singer was apparently terrorized by non-existent paparazzi: "She threw a snot-slinging fit, talking about how, 'You can't take me out there, the press is out there, they're going to make a mockery of me,' " Fleming said. "Of course, there wasn't a swinging soul out there. This is Sierra Blanca. This ain't Dallas, Texas."
Fleming said Apple "collapsed here in the hallway and had a crying fit — 'Oh, please, I'll be a good girl, I promise, don't take me back to my jail cell.' "