The Fort Worth Regional Golden Gloves tournament presented three dozen fights last night at the John Justin Arena in the Will Rogers Memorial Center complex, and most were action-packed.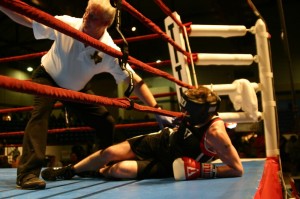 The younger age groups fight 45-second rounds and hold little back.
It's fists of fury the entire time.
The older fighters go for longer rounds and tend to pace themselves more, but this amateur boxing tournament is known for its fast-paced action.
Last night was a great example.
I scored a ring-side seat, and snapped a few shots.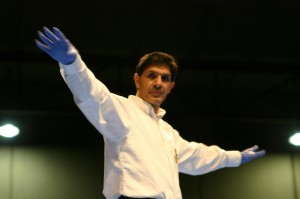 The tournament continues through March 2.
Tickets range from $9 to $25.