Weekly publisher Lee Newquist approached Moncrief at a ceremonial ribbon-cutting in 2005. Moncrief had just delivered a speech on downtown revitalization that highlighted a local developer's condos being built along the Trinity River bluff. Moncrief was brimming with confidence afterward as he shook hands with well-wishers. And then Newquist came along and introduced himself and ruined the mayor's mood.
"He says, 'You know, you guys ought to seriously consider improving the way you do your paper. As far as I'm concerned, I want nothing to do with your paper,' " Newquist recalled the mayor saying.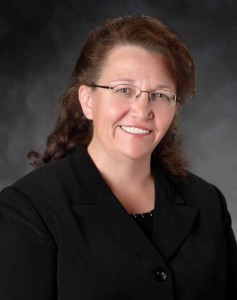 At the time, Moncrief had been mayor for two years and had granted only two interviews with Weekly reporters. Neither story was critical. However, the newspaper had recently begun revealing worrisome information about gas drilling's environmental impacts and lack of regulation.
Moncrief told Newquist that he disapproved of the paper's sexy ads in the back pages, and he blasted the reporters for being too negative. Wendy Davis, now a state senator but then a city council member, was standing there and tried to defuse the uncomfortable moment. Some of the paper's reporters were fair and responsible, she told the mayor.
Moncrief scowled.
Newquist urged him to at least talk to reporters.
The mayor's response: "It ain't gonna happen." True to his word, Moncrief didn't respond to Weekly interview requests for eight years.
Looking back all these years later, Newquist is still surprised by Moncrief's manner of dealing with news media in a major metropolitan city.
"I've had people who hate our guts that have said more to me than the mayor, who is supposed to be somebody that's approachable to talk about issues," Newquist said. "It was disturbing that he blackballed us after he took office. He thinks he's Kim Jong-un."
Jacobs' lawsuit paints a similar picture.
She was hired by the city in 1997 as  a public education program coordinator and was graded as "distinguished" — the highest classification –– during her annual performance reviews for the next decade. In 2007 she was promoted to the post of chief communications officer, overseeing internal and external communications at city hall. She and her small staff reported to the city manager.
Two years earlier, in 2005, Moncrief's desire for a communications officer to serve him and council was fulfilled. The mayor wanted real speeches, not just bullet points. And he wanted media counseling and the gamut of professional communications services. Jason Lamers was given the job, although he still reported to the chief communications officer and the city manager.
Shortly after her promotion in 2007, Jacobs met with Moncrief to discuss the city's communications efforts. Moncrief insisted that Lamers should report directly to the mayor and council. He asked Jacobs if she "wanted to do the right thing" and prove to him and the council that she "got it," the lawsuit said.
The city charter prohibits the mayor or city council from giving orders to or interfering in the hiring or firing of employees overseen by the city manager. Jacobs told Boswell about the conversation. The city manager suggested that she talk to communications chiefs in other large cities and determine whether organizational changes sought by Moncrief made sense.
Jacobs' research led her to believe that the change wasn't in the city's best interest. Boswell supported her decision.
"There is no provision in the city charter for that position to report to the city mayor; I'm thinking it would be not legal," said Boswell, now a district director for Sen. Davis.
But he announced his retirement shortly afterward. Boswell and Jacobs met with new city manager Dale Fisseler in 2008 to explain their decision not to honor the mayor's demand, the lawsuit says.
Fisseler vowed to keep the organizational structure as it was, lawsuit documents said. Boswell remembers it the same way.
"My sense was, he agreed with our assessment," he said.
Within a couple of months, however, Fisseler allowed Lamers to begin reporting directly to Moncrief and the council. Jacobs did not know about the change until an assistant city manager told her that she had "pissed off" someone important, according to the lawsuit.
A reorganization occurred while Jacobs was out on medical leave in the fall of 2008. Former co-workers say that when Jacobs returned to work, she asked Fisseler about changing his mind, and he told her that no such conversation had taken place.
Fisseler moved most information officers to the newly named Community Relations Department and required them to re-apply for their jobs. He exempted the information officers assigned to the police, fire, and water departments, and Lamers, who was assigned to the mayor and council.
Jacobs received a lateral transfer at the same pay grade; however, in April 2009, she was told her position was being eliminated. In the lawsuit filings she said she was told "she had done nothing wrong, that it was not budget related, but it was what Fisseler wanted" and that other employees were told the change was "political."
Shortly after, Fisseler named Lamers as the official spokesperson for the mayor, council, and city manager. Jacobs had, in effect, been demoted and stripped of authority. She was offered $12,000 to resign and to not seek any other jobs at city hall. She refused and applied for numerous other communications-oriented jobs with the city in the coming months. She wasn't hired for any of them.
In 2010 she took early retirement to save her medical benefits. Then she sued.
 ********