The Iceman (R) Michael Shannon's smoldering-volcano intensity is pretty much the only reason to watch this bleak, monotonous mob drama. He portrays Richard Kuklinski, a real-life contract killer for the New Jersey mafia who murdered more than 100 people over more than 20 years. First-time feature director Ariel Vromen films this like high tragedy, with little flair or imagination and zero humor. He needs to learn that grim does not equal profound. There's an eye-opening turn by Chris Evans as a scuzzy fellow killer, but it's a coiled, strained Shannon who commands your attention, slightly darkening his expression to indicate that he's just decided to kill the person he's talking to. Also with Winona Ryder, Ray Liotta, David Schwimmer, John Ventimiglia, Danny A. Abeckaser, Robert Davi, Stephen Dorff, and James Franco.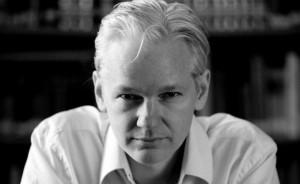 Iron Man 3 (PG-13) An excellent finish to the series. Suffering crippling anxiety attacks, Tony Stark (Robert Downey Jr.) must deal with a terrorist bomber (Ben Kingsley) who leaves him without power for his suit. New director/co-writer Shane Black likes staging low-fi action sequences that force Tony to rely on his unaided wits and limbs. The banter between Tony and Rhodey (Don Cheadle) may be a bit worn, but robbing Tony of his armor re-establishes the character's humanity in his love for his girlfriend (Gwyneth Paltrow) and his best friend (Jon Favreau). We wouldn't mind seeing this Tony every couple of summers. Also with Guy Pearce, Rebecca Hall, Stephanie Szostak, James Badge Dale, Ty Simpkins, and an uncredited Mark Ruffalo. — Steve Steward
Mud (R) Jeff Nichols (Take Shelter) juxtaposes childhood against cold, hard reality in his second film. Tye Sheridan and Jacob Lofland play 14-year-old boys who discover a mysterious drifter (Matthew McConaughey) living on an island in the Mississippi River. Nichols evokes a world filled with stunted men who refuse to adapt to change, couching this story as a drama whose slow pace suggests the river's quiet, inexorable movement. The movie shines brightest when the characters finally come to grips with the hidden truths about themselves. Also with Reese Witherspoon, Michael Shannon, Ray McKinnon, Sarah Paulson, Joe Don Baker, and Sam Shepard. — Steve Steward
Now You See Me (PG-13) Jesse Eisenberg, Isla Fisher, Dave Franco, and Woody Harrelson star in this caper flick as a team of stage magicians who execute high-end robberies of capitalist robber barons. Also with Morgan Freeman, Mark Ruffalo, Mélanie Laurent, and Michael Caine.
Oblivion (PG-13) It leaves you cold, but, man, it looks sharp. Tom Cruise stars in this science-fiction thriller as a drone repairman in a postapocalyptic Earth who discovers that the world and his place in it are not what he's been led to believe. Director Joseph Kosinski (Tron: Legacy) adapts this from his own graphic novel, and you can see the plot twists coming, especially since they were treated better in Duncan Jones' Moon. Yet the high-tech gadgetry is seamlessly integrated with the blasted natural scenery, and the movie benefits from Andrea Riseborough's crisp, authoritative-beyond-her-years presence as the hero's co-worker. Kosinski knows how to make cool visuals. If he ever gets hold of good material, watch out. Also with Morgan Freeman, Olga Kurylenko, Nikolaj Coster-Waldau, Zoe Bell, and Melissa Leo.
Star Trek Into Darkness (PG-13) It's like The Wrath of Khan, except when it's not. J.J. Abrams' second adventure has Captain Kirk (Chris Pine) leading the crew of the Enterprise on a manhunt for a terrorist (Benedict Cumberbatch) with a mysterious history. The interplay between the crew members remains well oiled, and Cumberbatch kicks all kinds of ass as the bad guy. Abrams executes complicated action set pieces (like a scene with two spacesuited crew members shooting through space toward an enemy ship) with his customary flair, but even more impressive is how he manages to give longtime Trek fans what they want while still making his story new for a generation of newcomers. Despite some ragged plotting, this blockbuster is a worthy second episode in the series. Also with Zachary Quinto, Zoe Saldana, John Cho, Simon Pegg, Karl Urban, Anton Yelchin, Alice Eve, Bruce Greenwood, Peter Weller, and Leonard Nimoy.
DALLAS EXCLUSIVES:
Dead Man's Burden (NR) Jared Moshe's Western stars Barlow Jacobs and Clare Bowen as a brother and sister who discover each other's buried secrets as they reunite on their farm in New Mexico in 1870. Also with David Call, Joseph Lyle Taylor, Richard Riehle, and Jerry Clarke.
Frances Ha (R) Greta Gerwig stars in and co-writes this dramedy directed by Noah Baumbach as a modern dancer who tries to cope when her best friend and roommate (Mickey Sumner) announces that she's moving in with her boyfriend. Also with Adam Driver, Michael Esper, Charlotte d'Amboise, and Grace Gummer.
Pietà (NR) The latest film by Kim Ki-duk (Spring, Summer, Fall, Winter … and Spring) stars Lee Jeong-jin as a violent Korean loan shark who is visited by a woman claiming to be his long-lost mother (Jo Min-soo). Also with Woo Ki-hong, Kang Eun-jin, and Cho Jae-ryong.
Scatter My Ashes at Bergdorf's (PG-13) Matthew Miele's documentary traces the history of the Manhattan department store. Also with Giorgio Armani, Oscar de la Renta, Karl Lagerfeld, Diane von Fürstenburg, Isaac Mizrahi, Vera Wang, Tom Ford, Rachel Zoe, Marc Jacobs, Michael Kors, Manolo Blahnik, Christian Louboutin, Jason Wu, Candice Bergen, Joan Rivers, Nicole Richie, Ashley Olsen, and Mary-Kate Olsen.
Stories We Tell (PG-13) Sarah Polley's documentary about her family and the conflicting stories her mother told her about her parentage.
We Steal Secrets: The Story of WikiLeaks (R) The latest documentary by Alex Gibney (Inside Job, Enron: The Smartest Guys in the Room) tells the story of Julian Assange and his website.