Devon Energy, a major player in the Barnett Shale, carries insurance on its pipelines.
The insurance "is not a legal requirement; it is a business decision," company spokesman Tim Hartley wrote in an e-mail. "We have high property deductibles and liability retentions — to the point where we are essentially self-insured. We do carry insurance for large, catastrophic events, covering all of our operations in all locations."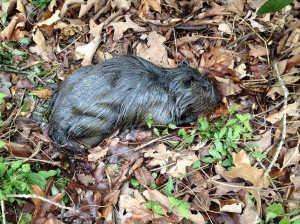 But in the wake of catastrophes like San Bruno and Deepwater Horizon, even companies that want to buy liability insurance are finding it more difficult.
In written testimony to a U.S. Senate committee in 2010, John Lloyd, chief executive of insurance giant Lloyd & Partners, said he expected that as a result of the Deepwater Horizon nightmare, insurance availability for the industry would decline by 30 percent. Around the same time, Moody's Investors Service said insurers were charging 50 percent more to cover deep-water oilrigs than they had before the blowout.
In 2009, Houston-based Spectra Energy said in its annual report that the pipeline company doesn't "insure against all potential losses and could be seriously harmed by unexpected liabilities. We are not fully insured against all risks inherent in our business. We are not insured against all environmental accidents that might occur."
The report, written before the San Bruno and Deepwater Horizon events, blamed the increased cost of insurance on "changes in the insurance markets subsequent to the September 11, 2001, terrorist attacks and Hurricanes Katrina, Rita, Gustav, and Ike."
Craven, with the Pipeline Safety Trust, said some companies are looking for other ways to avoid liability for future disasters.
For pipelines carrying liquids and possibly natural gas, she said, the federal tax code allows creation of what is called a master limited partnership to own those assets. "A number of companies have put their pipelines into those," she said. Such limited partnerships don't pay corporate taxes, she said, and moving those assets to the partnership "means … that the operators actually own very few assets. So if there is a major liability, like PG&E had in Bellingham, they are not going to have a lot of insurance, which will allow them to go bankrupt because they don't own assets."
The larger company, the actual operator of the pipelines, would be protected from the massive liabilities of, say, an explosion.
It would be interesting to see how it plays out, Craven said, "when there is the next large liability claim against a company that has split its personality between an MLP and an operator with insufficient assets over whatever their insurance coverage is — if they have any [insurance] at all."
  ********
In 1990, largely in response to the Exxon Valdez oil spill in Price William Sound, the U.S. Congress passed the Oil Pollution Act. The law holds oil well operators liable for the costs of containment and cleanup of oil spills and requires offshore oil facilities, deepwater ports, and oil-carrying vessels to maintain evidence of financial stability of up to $150 million.
The act also created the Oil Spill Liability Trust Fund, under the aegis of the Environmental Protection Agency, to cover the cost of oil spill cleanup on both water and land. The trust fund receives the proceeds of an 8-cent-per-barrel tax on all crude oil imported into or produced in this country.
The fund can be used to clean up spills, assess damage to natural resources, and pay claims to parties uncompensated by the operator responsible for the spill. It's not insurance, but it does provide emergency funds for federal, state, and local governments to respond quickly to contain and clean spills that might otherwise linger while companies argue over responsibility, insurance coverage, and the extent of damages caused.
Unfortunately, the fund covers only what it says — oil spills, not natural gas explosions. It does cover any spills of tar sands bitumen, the heavy and heavily toxic hydrocarbon that will flow through the Keystone XL pipeline across the Midwest and through Texas, when completed.
Tar sands bitumen, when spilled, sinks into the ground and river bottoms and is the most difficult hydrocarbon to clean up. Although other portions of federal law have declared bitumen not to be crude oil, it still is covered under the oil spill trust provisions.
The 800,000-barrel pipeline spill in 2010 that washed into the Kalamazoo River in Michigan has thus far cost Enbridge Inc. and its insurers nearly $1 billion. About $50 million of the cleanup costs have been borne by the trust, even though Enbridge doesn't pay into it. The EPA has asked the Alberta-based pipeline company to reimburse the trust for those expenses, but the company hasn't yet complied.
A more recent tar sands spill occurred in April in Mayflower, Ark., when the 65-year-old ExxonMobil Pegasus pipeline ruptured. ExxonMobil has thus far paid the entire cleanup cost and says it will cover liabilities to residents as well.
For homeowners, Exxon has offered a choice of $10,000 plus a housecleaning; a year's stay in a hotel while clean up goes on; or purchase of the affected homes at their appraised value before the spill. Homeowners, not impressed, are suing Exxon for millions of dollars in damages.
  ********