Finding quality art by early Texas artists at affordable prices isn't always easy, although one of the best places over the years has been the art show held each summer at the Fort Worth Community Arts Center.
That show became rudderless after its original founders grew weary of the responsibility.
Fortunately, a new leader stepped forward and now the show is a big fat go. Woo hoo!
Vintage Promotions took over from Collectors of Fort Worth Art, but the show sounds as if it will remain about the same — lots of dealers selling lots of Texas art at reasonable prices.
"After several years enjoying the show as an art collector, I offered to take on the project," said Vintage Promotions co-owner Eric Miller. "Local art collectors are enthusiastic about the show continuing."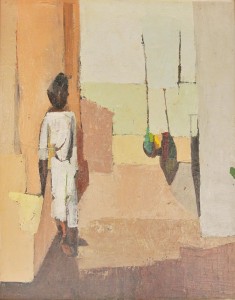 A dozen art dealers from across the state will be selling a variety of oil and watercolor paintings, prints, drawings, and other works by early Fort Worth and Texas artists.
The Texas Art Collector Show and Sale of Early Texas Art is 5 to 9 p.m. Friday and 10 a.m. to 5 p.m. Saturday at the Fort Worth Community Arts Center, 1300 Gendy St. (just across the street from the Amon Carter Museum of American Art).
Admission is free.
More information is here.
George Grammer, Bror Utter, Blanche McVeigh, and Bill Bomar are among the Fort Worth artists whose paintings will be included in the show.