The agency, while it spends much of its time considering water rights, pipeline locations, and improvements to pump stations, holds power in the region as a major player in the battle for water rights. The power lies mostly in its ability to tax, seize private property via eminent domain, and spend public money.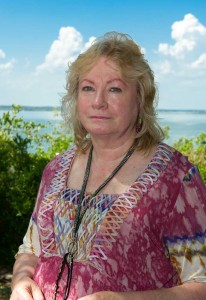 Its closely linked sister agency, the Trinity River Vision Authority, was authorized by the legislature and created by the TRWD in 2006. A key element of the development, using federal and local funding, is a prospering waterfront with bars, restaurants, and residential space. Originally estimated to cost $360 million, the price tag has jumped to $900 million.
Or more, said former Fort Worth City Council member Clyde Picht, a frequent critic of the plan and part of a group of opponents.
"We are struggling with Kay Granger's $1 billion [project] that has strayed from what it once was," Picht said.
He said the development is far from a flood control measure, which he maintains is not needed. The gripe among the dissenters is twofold: One is that the land being taken is not for flood control but for economic development and, two, that some of the land being taken will have great money-making potential –– after the development is finished, at which point it will belong to someone else.
The scramble for federal funds for the TRV project has led to what appears to be disregard and even animosity for any agency that might go after a piece of the same pie.
In a 2008 e-mail sent to his mother and her chief of staff Chelsey Hickman, JD Granger noted that the TRWD had been asked to join the Texas Water Development Board in seeking a grant. The board is charged with providing water resources for the state, as a conduit between funding sources and communities, especially those with fewer resources.
TRWD "realized that it did not want to compete with the same pot of money that funds our project," the younger Granger wrote. "Jim Oliver and Wayne [Owens, planning director at the TRWD] have asked for your direction. They do not want to pursue if [sic] would compete and potentially harm our project requests … ."
A year later, in 2009, a new source of money for water projects, called the Texas Environmental Infrastructure Program, was being heralded by U.S. Sen. Kay Bailey Hutchison. An e-mail from Dave Mitamura, an official at the Texas Water Development Board, asked Texas delegation members to sign a letter in support of the program, which would provide money to regions with water supply shortages, especially less well-off areas.
"Kay isn't going to sign the letter, because these funds compete directly with TRV," Hickman told JD Granger and Sandy Newby in an e-mail.
"On one hand, it's true that the state should be together in taking care of its water needs," Mitamura said recently. "But there is something to the idea that taking away from one pot of money could hurt their efforts. I didn't know [Rep.] Granger was opposed. I didn't know of anyone who was opposed. But I expect these kinds of things."
Between 2008 and 2011, Kay Granger brought home 11 earmarks for Trinity River Vision worth $28 million, a lot of money for a project with so much opposition. Her pleas for cash included a letter to U.S. Transportation Secretary Ray LaHood supporting the transportation wish list of the North Central Texas Council of Governments. On the council's list of projects were bridges over the Trinity River, part of the TRV plan.
Most of the TRV earmarks also received Hutchison's vote, on the Senate side. But if Kay Granger didn't appear to be willing to trade votes with Hutchison on the water projects, she and her son appear to have no qualms about using water district resources to reward folks who support her politically.
 ********
One January evening in 2008, about two dozen people gathered in a conference room at the Inn Suites in Fort Worth to hear a presentation on Trinity development plans from the U.S. Army Corp. of Engineers, one of the agencies involved in the TRV project.
A major point of the discussion was to merge two projects, the original "central-city" portion of the TRV with what the city calls the Riverside Oxbow Project. In essence, the oxbow project involves recreational and low-water dam improvements to the section of the river east of downtown, as a sweetener to convince Eastside residents to accept a major, unpleasant pill: the water district's decision to move a new flood overflow area from west Fort Worth, where wealthy residents objected, to the less ritzy, less powerful East Side, where existing parkland essentially will be bulldozed to a lower level where it will be inundated periodically by floodwaters.
A representative from Kay Granger's office was there, along with several members of the TRWD board, and Fort Worth City Council members Kathleen Hicks, Joel Burns, and Danny Scarth. The event was also a chance for community members to comment on the plan.
Dissenters spoke, outlining their reservations about the project. In the final version of the transcript released by the Army Corps, footnotes disputing their assertions were attached to the copy.
What wasn't footnoted were the comments of support from members of the Greater Fort Worth Real Estate Council, which at the time included JD Granger on its board of directors and listed the TRWD as a full member. One of those who spoke, Thad Brundrett, identified himself as a member of the real estate council and also as "city executive" of Carter & Burgess, an engineering firm acquired in 2007 by Jacobs Engineering Group.
"We need to replace the gravel pits and the old sewage-treatment center with new athletic fields, outdoor entertainment, and the planned 15-mile trail system," he said. "We can accomplish this and much more through our partnership with you." Carter & Burgess has been a TRWD vendor.
Getting close to the connected congresswoman didn't hurt celebrity chef Tim Love.
Love was the beneficiary of some no-bid government largesse when he was handed the reins to develop the Woodshed Smokehouse  on the Trinity.
His Love Shack restaurant hosted a poll-watching party on Nov. 2, 2010, for Kay Granger. Her son JD had the power to grant Love a space for his new riverbank restaurant.
"Thanks for letting my mother have her watching party at Love Shack last night," JD Granger told Love in a Nov. 3, 2010, e-mail. "All went well."
In the same e-mail, Granger told Love that the deal for his new restaurant was on track. "We are all good on our side … ," he said.
Love's Woodshed eatery opened a year after the poll-watching party.
"All that was being done there was following the law," said TRWD board member Jim Lane, who served on the city council from 1993 to 2005. "You don't believe that we'd let Tim Love have a contract if it was against the law."
The beef was that other local restaurateurs wanted a shot at the choice real estate Love landed.
"There may have been people who wanted to do it," Lane said, "but the law didn't require it," referring to competitive bids for the restaurant contract.
"It is most evident that this is a project handled by a few people who are all insulated from public opinion and votes," said Picht, who, along with being a former city councilman, also ran unsuccessfully for a spot on the water district board a few years ago.
"The same people have been on that board for a long time," he said.
 ********