Jim Oliver has become a lightning rod for opponents of the water district's policies. But in many ways, his recent behavior is consistent with what he has been doing for years.
Even a decade ago, when the project was just beginning and there was little or no opposition or controversy involved with it, the district refused to release records or make Oliver available for an interview with Fort Worth Weekly, until Lane, then a city council member, insisted.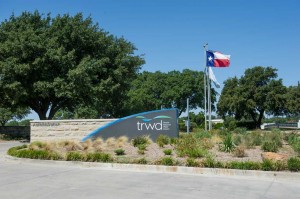 In 2006 the Weekly reported that Oliver had run up bills of more than $10,000 on his water district credit card at eateries, bars, and a private club between October 2003 and November 2005. None of the receipts complied with the water district's expense policy. On some, there were no names for those covered by the payment, and on others there was no stated business purpose.
That time, Oliver told a Weekly reporter that he wouldn't answer her questions because they didn't follow the form required by the state's open-records law. An interview request, of course, has nothing to do with records.
One of Mary Kelleher's first encounters with the board as a newly elected official was acrimonious to say the least.  According to a letter Kelleher wrote and e-mailed to her colleagues and Oliver, she requested numerous records from a staff member, using her role as a board member rather than the state's open-records act. She hoped to avoid the 10-day wait that is the minimum it usually takes when journalists or members of the general public request documents via the records act.
Oliver became angry when he heard of the request, Kelleher said in her letter. She claimed that Oliver confronted her over the request, "beating on [his] chest" and insisted that any future requests go through him.
Addressing Oliver, Kelleher wrote "… I expect that my attempts to provide the necessary oversight in the future will not be met with raised voice, chest-pounding disrespect."
She requested that the board reconsider Oliver's continued employment or that he be required to attend anger-management training.
The TRWD claimed in a statement that Oliver did not raise his voice. In July the board passed a rule requiring board members who ask for reports from district employees first get approval from the board itself. The moves, on their face, seem calculated to thwart Kelleher's pursuit of information on the workings of the district.
 ********
Kelleher's election to the board in May clearly was an upset for the water district's business as usual.
Her platform was simply to take on what she saw as The Machine, seeking more openness about the water agency's business. Besides butting heads with Oliver over records, she said she has been met with a stony silence when she asked the district's counsel if the board were in compliance with the Texas Open Meetings Act.
Kelleher said she feels that the incumbent board members are "circling the wagons" in the wake of her election, trying to obstruct her quest for records and information.
Lane, though, has generally supported her requests.
"Mary is a first-class lady, and if she wants to ask a million questions, she should be able to get answers," said Lane. "But she may find what we are talking about is the condition of water pipes. This is not about zoning issues and roads.
"People have this board confused with city hall and the legislature," Lane added, "This is an old quasi-government body that is there to provide water to a Metroplex that is booming. I don't know why this has turned into something so controversial."
William Wright, a Fort Worth resident, said his open-records request sent in 2007 was never answered. He was curious about the operation of the Trinity River Vision project and how it was being funded.
Wright knew the state had a law to help citizens get records and take part in government, although he didn't know its details. So he wrote a letter and sent it, by mail, to JD Granger at the TRVA.
In it he asked for "the names of lobbyists engaged by the Trinity River Vision Authority and the Tarrant Regional Water District, together with the terms of their engagements," as well as the entities that receive a grant from the U.S. Department of Housing and Urban Development referred to in a Star-Telegram article.
"I never got a response from them," Wright said recently. "I kind of gave up. They were impregnable."
Darlia Hobbs, who lives near Eagle Mountain Lake, became worried earlier this year about how natural gas drilling might impact the lake's water quality.
On April 12, she submitted a public information request to the water district, asking for the number of gas wells located within 2,000 feet of the Eagle Mountain Lake shoreline and the number of gas wellheads on water district property. On April 25, a water district official wrote back to say he wasn't sure what kind of information she was requesting and asked for a clarification.
"I sent them a clarification, which was stupid because I couldn't have made it any clearer," she said.
She was then told that the district didn't maintain records in the manner requested.
So Hobbs attended the June 18 board meeting and complained to board president Vic Henderson about the district's response to her request. She asked him why the district wouldn't reveal how many gas wells are on its property. Henderson told her she wanted "a document we don't have."
She wasn't interested in documents. She wanted an answer to a simple question that was clearly stated: How many gas wellheads are on district property?
"I think that's pretty specific and to the point," she said. "They said they couldn't give me a total because they don't have it written down anywhere."
Hobbs called the state attorney general's office and was advised to ask for gas drilling leases that might contain the information she sought. She wrote to the district again, requesting that information, and was told she'd have to pay $534 in advance to cover the costs of labor and copying. Hobbs wrote the district a $534 check on June 12. Also, the district wanted 30 working days to produce the information.
She received her response more than five weeks later in a letter postmarked July 19. The water district still did not provide the number of wellheads but sent her more than 800 pages of documents related to gas well leases on district property. She is still trying to determine what they mean.
The district doesn't pay much attention to state open-records laws when it comes to media inquiries either. A reporter for the Weekly filed an open-records request via e-mail in November 2011, then again, after no response, on Dec. 6, 2011. Again, there was no response, and the request was sent once again via e-mail Dec. 22, 2011, and by mail Dec. 27, 2011. The last one was sent directly to JD Granger. State law requires governmental bodies to make some sort of reply to records requests within 10 working days.
On Jan. 4, 2012, Kyle Gray from Pope, Hardwicke, Christie, Schell, Kelly & Ray, the law firm of general counsel to the TRWD, responded, claiming that neither the initial e-mail nor the Dec. 6 request had been received.
Gray's response asked for clarifications of the records being sought. It came by mail, despite the reporter's request to be contacted by telephone, the usual practice.
The records were delivered on Jan. 19, 2012.
Other citizens have become frustrated over the refusal of officials connected to the water project to answer questions.
Chuck Bradley, a Republican who ran unsuccessfully for the congressional seat captured last year by Marc Veasey, attended a public meeting in Parker County about the Trinity River project in 2011.
"Kay Granger was there and was talking to the group," Bradley said. "She got done, and I wanted to ask her some questions about it as she left the stage, and an aide came up and told me she doesn't take questions unless she gets them five days in advance. That's a major disconnect, to tell people that are supporting you that you don't take questions. That's the day I decided I was going to set up my own campaign."
 ********
The most comprehensive attack on the water district's closed-door practices comes from a lawsuit filed in March by landowner and millionaire hotelier Monty Bennett, accusing the TRWD and its committees of repeatedly violating the state's open-meetings act.
When the TRWD in 2007 sought to ship water across central North Texas, it proposed a pipeline from Lake Palestine in Henderson County to the Dallas-Fort Worth area. Construction would require use of eminent domain, and among the properties that would be affected is Bennett's 1,000-acre ranch outside of Athens, where he has a wildlife sanctuary. Bennett's lawsuit, filed in state court in Tarrant County, alleges that years of open-meetings violations have invalidated many of the agency's decisions regarding the pipeline.
"Although defendant's board conducts periodic open board meetings, in actual practice, the defendant effectively conducts its affairs and acts through appointed committees," court filings allege. "The board, in effect, has wrongfully abdicated its duties and obligations as public stewards to nonelected bureaucrats."
Bennett has retained the Dallas law firm of Bickel & Brewer, perhaps best known for its successful battle to overturn the Farmer's Branch ordinance that prohibited landlords from renting to undocumented immigrants. A federal appellate court upheld that finding last month.
In the Tarrant County case, Bennett contends that six years of work on the pipeline are void because of the violations of the law by both the board and its committees.
"The board routinely acts by simply adopting what are termed 'recommendations' of the Action Committee unanimously and without any substantive debate or consideration," the suit says. It points out that between March 2009 and December 2012, TRWD's board held 60 meetings, with 339 actions presented to the board, all of them unanimously adopted.
The court filing also says that the action committee, an advisory panel with power to approve contracts, has met over the years without posting meetings as required by state law or keeping "accurate records and minutes" of its meetings. Other committees have committed similar violations, the lawsuit says.
The water district's response, filed in April, was a standard broad denial to the allegations, challenging the court's jurisdiction as well as the plaintiff's standing. The agency's lawyers also claimed sovereign immunity to such lawsuits and said the board's committees aren't required to follow open-meetings laws.
"The way it should work is that the committees can meet in groups less than a quorum, make recommendations, and that would not make them subject to TOMA (Texas Open Meetings Act)," said Joel White, an Austin attorney and past president of the Freedom of Information Foundation of Texas. "But if the reality of it is that it's all just a scam to get around TOMA, and the board meetings as a whole don't include any discussion of these issues, and [the board] accepts the recommendation without qualification in each instance, that's pretty obvious."
White said committees can meet without being subject to the state's open- meetings laws. "But the point is that the committee makes a recommendation. If you can prove the board as a whole, as is alleged here, rubber-stamps, then that means there is the intent, or at least you can draw the inference, that it was set up to avoid compliance with the law."
Bennett's lead attorney, Bill Brewer, said the water district's lawyers have "strained to come up with a reading of the Texas Open Meetings Act" that covers what the board and committees have done. But, Brewer said, "if you analyze the record … they just haven't complied."
Neither water district officials nor their lawyers would comment for this story.
Kelleher asked at her first meeting whether the board was meeting legally. She got no answer.
"I don't understand why we're defending this, if we don't know if we are in compliance," she said. "If we are not, we should settle this."
If Bennett prevails in his lawsuit, of course, the repercussions for the district and its projects would be extensive.
"We've had cases in the past where judges have maintained control over public bodies to force them to do a variety of things to assure they don't repeat some of the mistakes they made in the past," Brewer said.  For example, he said, the court could require all meetings, including those of committees and executive sessions, be taped to ensure the state's open-meetings act is being obeyed.
And there's the possibility of the ultimate sanction.
"We've had courts go in and simply rule that actions that have been taken were no longer valid and were void," Brewer said. "The more deliberate and willfully patterned the practice of avoiding the law, the more draconian the relief can be."
Lane said that the battles over records and the openness of meetings are a result of growth that has caught a lot of people off-guard.
"The water district is just growing up, and more people are paying attention to us." Lane said. "And we are adjusting, and we're going to do it right. I appreciate those people who raise hell with us sometimes and if we don't do something right, we need to do better."
Freelance writer and author Steve Miller can be reached at avalanche50@hotmail.com.