Head Shop 
Readers' choice: Fusion Hookah Lounge & Smoke Shop, 2205 W Berry St, FW
Critic's choice: Fusion Hookah Lounge & Smoke Shop
Thanks to last year's legalization of recreational cannabis in Colorado and Washington state, a certain mind-altering plant has achieved an unprecedented level of respectability that seems certain to increase even more. With its large and loyal clientele, kicked-back hookah rooms, and eye-popping selection of papers, pipes, vapes, posters, t-shirts, and "lifestyle accessories," Fusion was, ahem, cultivating a community vibe long before the nascent kush tourism industry started booking group vacations to Boulder and Seattle.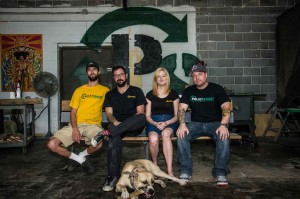 Skate Shop
Critic's choice: Index Skateboard Supply, 725 Airport Fwy, Hurst
Run by people who live and breathe skateboarding, Index has been the main spot for Tarrant County's skate scene for a really long time. Suffice to say, they have all the threads and gear you need plus plenty of stuff that you want, from the newest labels and hard-to-find deck designs to piles of footwear and video. And while the staffers are vets, they're happy to help everyone from old-skool pioneers to groms and their moms.
Bicycle Shop
Readers' choice: Trinity Bicycles, 3343 Throckmorton St, FW
Critic's choice: Bicycles Inc., 5125 Granbury Rd, FW
Bicycles Inc. has been in the biz for 34 years, and their Fort Worth location has been open since 1995, offering everything from high-end racing bikes to strollers and trailers. The Fort Worth branch offers more total years of bike repair and maintenance experience than any of the company's other branches. Customer service is high on their list — staff members regularly go above and beyond expectations.
Gym or Health Club
Readers' choice: Inursha Fitness, 525 Bailey Av, FW
Critic's choice: Inursha Fitness
Inursha Fitness is small, and their trainers are committed to getting you fit. With consistently updated, top-notch equipment, a nice array of classes (including a boot camp), and four types of massages offered, Inursha makes going to the gym less of a chore and more of a commitment to yourself.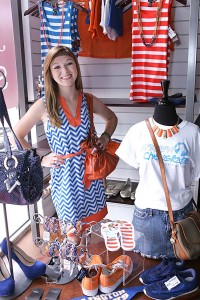 Liquor Store
Readers' choice: Spec's, 4720 Bryant Irvin Rd, FW
Critic's choice: Goody Goody, 6393 Camp Bowie Blvd, FW
Usually buy the same thing? It'll be in stock here, and you'll walk out with it in a flash. But if you're stretching your comfort zone, learning about Italian wines, say, or looking for an odd ingredient like limoncello, you'll also find plenty of smart employees to guide your way. They'll steer you toward affordable options if that's what you're after, though there are plenty of opportunities here to splurge. Tastings are often on offer in this vast, well-organized store, and there's even a rewards program.
Hardware Store
Critic's choice: 3H Hardware, 2217 8th Av, FW
With the explosion of Home Depot and Lowe's stores, it's tough for a local hardware store to stay in business. But the Hernandez brothers have done it for nine years at their two 3H Hardware store locations in the Fort. They carry good quality tools and building materials at reasonable prices, and the staff knows its stuff. If you're tired of the big boxes and still need to get those plumbing supplies or want to build that deck you've been dreaming of for so long, well, get yourself over to 3H and see what a locally owned store can do for you.
Tech Store
Readers' choice: Apple Store, University Park Village,1620 S University Dr, FW
Critic's choice: Apple Store
When you can't beat 'em, join 'em. Apple continues to dominate the world of tech products and innovations. Besides offering the latest in hi-tech gizmos, this store has become the hub of a techie community, offering free workshops to enhance your Apple product knowledge and a "genius bar" where novices can learn about Apple products from experienced staff members. Make sure to call ahead, though. This place gets packed on weekday evenings and weekends.