Gift Shop
Critic's choice: Fort Worth Museum of Science and History, 1600 Gendy St, FW
There's stuff for more than just science nerds at this handsomely outfitted gift shop. The place has everything from scholarly books about birds to geodes to t-shirts to cosmetics kits emphasizing the science that goes into makeup and shampoo. There's also a selection of scientifically themed puzzles and board games to rival any game store or hobby shop. All this, and there's a stegosaurus-shaped slide for the kids to play on.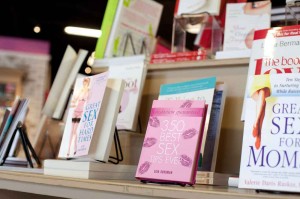 Spa
Readers' choice: Perfect Touch Day Spa, 3023 Bledsoe St, Ste 103, FW
Motorcycle Shop
Readers' choice: Swifty's Motorcycle Shop, 8327 Camp Bowie W, FW
Car Wash
Readers' choice: Red Carpet, 5829 Camp Bowie Blvd, FW
Yoga or Dance Studio
Readers' choice: Urban Yoga, 1706 8th Av, FW
Furniture Store
Readers' choice: JunkerVals, 3458 Bluebonnet Circle, FW
Place To Buy:
Books
Readers' choice: Half Price Books (all locations)
Critic's choice: Half Price Books, 5417 S Hulen St, FW
Alas, the era of mom-and-pop bookstores — and even some of the big chains — is all but gone, but at Half Price Books you can still sell your surplus books, buy almost-new ones, find rare used comics and music albums, and just enjoy the magic of bookstores: whiling away an afternoon, finding authors you didn't know you wanted to read, turning pages in a comfortable chair, supporting your local authors (and your Texas-based company). Fort Worth has nothing like the company's giant warehouse/temple to literature on Northwest Highway in Dallas, but the store on Hulen seems particularly welcoming and well staffed. Half Price: Long may it wave.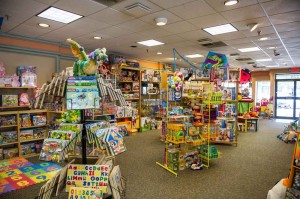 Comics
Readers' choice: Collected: Your Pop Culture Headquarters, 3467 Bluebonnet Circle, FW
Critic's choice: Lone Star Comics, 5429 S Hulen St, FW
Sometimes it seems that the whole world has turned into a giant comics convention, so thoroughly have comic book artists and writers infiltrated the internet, movies, TV, and video games. We rely (again) on the well-stocked and knowledgeably staffed Lone Star Comics location on Hulen Street to help us make sense of it all. The store has long felt like its own friendly parallel universe for fanboys and fangirls to buy, sell, trade, chat, and gather for screenings and gaming events. Extra points to the employees for never making newbies feel like outsiders.
Used CDs/Records
Readers' choice: Half Price Books (all locations)
Critic's choice: Doc's Records & Vintage, 9522 Camp Bowie W, FW
In 2006 a local businessman — a normally astute prognosticator — took one look at the newly opened Doc's on Montgomery Street and said, "What a bad idea for a business; I give it a year before it closes." Seven years later, Doc's is doing just fine, thankyavermuch. It has moved to new digs on the Far West Side, but little else has changed. Prices are fair, shoppers can choose from thousands of vinyl records, both vintage and new, and find cool old t-shirts, posters, and beer signs. Owner Jenkins Boyd is willing to buy, trade, and wheel and deal.
New or Used Videos/DVDs
Readers' choice: Movie Trading Company, 4604 SW Loop 820 (at S Hulen St), FW
Critic's choice: EntertainMart, 3415 S Cooper St, Arl
If you're looking for a movie emporium outside the Blockbuster-Movie Trading Co.-Half Price Books orbit, you won't do much better than this big location on Cooper Street. The place has decades' worth of both moviegoing staples and forgotten classics, with TV sets on top of each row of shelves playing a different movie.