If you've noticed guys looking kind of strange lately, welcome to Movember, a fun, interesting, and slightly confusing global charity.
Few at the Fort Worth Weekly had ever heard of such a thing until Associate Publisher Michael Newquist encouraged male employees to grow mustaches.
Most of us already had mustaches and beards. Confusion reigned.
Do we shave everything and then grow a 'stache from scratch?
Do we shave the beard but keep the 'stache?
Do we go Salvador Dali on our faces and shave weird designs?
What's the point of all this?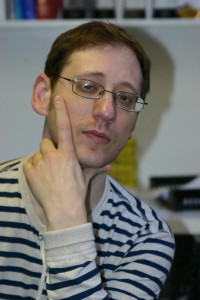 Apparently, Movember is designed to raise awareness of men's health by making us all look like '80s porn stars for 30 days.
When someone says, "For godssakes, why would you do that to your face?" you answer by telling them about Movember's goal to raise awareness of men's health issues. Then you hit them up for money.
The Weekly's receptionist keeps a contribution jar that's steadily growing with bills and spare change. At month's end, the office will make a contribution to the Moncrief Cancer Institute.
To learn more, visit the Movember web site, which pretty much provides the details, although the site looks as if it were created by a team of drunken monkeys no doubt wearing mustaches.
Buried in the website somewhere you'll discover that men are supposed to begin the month clean shaven and "then grow and groom their Mo (slang for moustache), asking friends and family to donate to their efforts."
And yet many men are celebrating Movember by growing beards (for instance, Matt Lauer and Al Roker on Today).
Hey, it ain't Bovember, it's Movember. The word comes from combining "mustache" and "November."
But there's also No Shave November, which encourages full beards.
Like I said, it's confusing.
Women are also encouraged to toss their razors and let their legs and pits grow free.
At least some people are encouraging this; certainly not me.