Cat-birds
Nine lives? Ha! The Fort Worth Cats are immortal. Any other minor-league team with these problems would have been skinned by now. Since being rescued from bankruptcy and foreclosure in 2010, the Cats have faced a litany of problems and embarrassments. Employees and vendors have complained about not being paid. Payroll checks have bounced. Staff turnover is high, and some former employees have blasted the ownership's incompetence in Facebook posts. The ballpark is looking in need of maintenance. And just when you thought the team couldn't sink any lower, here comes Jose Canseco. The team hired the former Major League Baseball star turned steroid snitch to a weeklong contract to kick off the 2013 season. Still not low enough for you? Canseco arrived in Fort Worth on the heels of national headlines detailing a rape accusation made against him in Las Vegas (the case was later dropped). Then a Cats official chewed out an umpire after Canseco was called out on strikes, telling the umpire to go easy on the calls when the celebrity slugger was batting. The league's supervisor of umpires resigned over the incident, but un-resigned a week later. Good grief. "Minor league" is supposed to mean silly stunts and low ticket prices, not slimy antics and low ethics.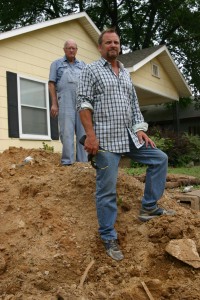 Poor speckled birds
At the Eagle Mountain International Church 20 miles north of Fort Worth, somebody needs to preach a sermon on reaping what you sow. The church has had an outbreak of measles –– yes, as in the 18th-century plague of colonial America. Kenneth Copeland, one of the original proponents of the prosperity doctrine — give to the church and God will make you rich — and mentor to current minister George Pearsons, described vaccinations as "criminal" as recently as 2010. Unfortunately for Copeland, the measles virus apparently did not attend that service, but it did infect 21 congregants so far this year.
Thank goodness for separation of church and state. The Centers for Disease Control recommends parents vaccinate children twice for measles before age 6. Despite recent concerns among parenting groups about a possible link between autism and vaccinations, there has been no definitive proof linking the two.
Butterfingers and bad taste
Look, we don't blame Josh Hamilton for leaving the Texas Rangers. Nor do we blame him for signing on with a division rival (the Los Angeles Angels) for more money. We do blame him for insulting Rangers fans on his way out of town, calling them "spoiled" by success and saying Dallas was a football town. Well, it is a football town, but an athlete with a little more awareness might instead have thanked the local fans who cheered for him through most of his tenure in a Texas uniform and supported him through his well-publicized struggles with addiction. Hamilton had no such class. Out on the West Coast, his struggles to produce on an overpriced, overhyped Angels team led to so much schadenfreude that even fans in Oakland got into the act, mocking Hamilton's fielding ineptitude by throwing Butterfinger bars onto the field when he took batting practice. We're too classy (and love chocolate too much) to do that. We'll just throw him a turkey leg.
Roasting on the river
It's difficult to adequately turkify the Trinity River Vision for its abundant supply of gaffes and bad mojo. But, in honor of the meleagris gallopavo, we'll try.
The TRV was an interesting idea floated a decade ago to beautify the river and spur business and residential growth. But Fort Worth couldn't afford it — the city seems to have enough trouble keeping its libraries and swimming pools open. So city and regional officials bypassed voters, who weren't inclined to pay for a project with a price tag that has mushroomed to a billion dollars. State and federal agencies and politicians helped Fort Worth create a private economic-development plan disguised as a flood-control project, and the city used eminent domain to push people off their properties. Meanwhile, the Tarrant Regional Water District serves as the project's doorman/bouncer, keeping prying eyes away.
More recently, board members jiggered with the election to give incumbents an extra year on their terms. They offered an exclusive deal with no competitive bidding to restaurateur Tim Love to open the Woodshed Smokehouse on the riverbank. This year, a slate of residents challenged long-serving board members, and one challenger earned a seat. Almost immediately, she complained that water district honcho Jim Oliver screamed at her for daring to ask for public information. This "water" project tastes like overcooked bird, but it's the taxpayers that keep getting roasted.
This isn't beach soccer.
Last July's CONCACAF Gold Cup semifinal game was a rare chance for locals to see the U.S. national men's soccer team in action at Cowboys (now AT&T) Stadium. Our country's soccer federation prefers to schedule the U.S. team's games in places like New York or Seattle, where Mexican and Central American fans are less likely to turn out in numbers. So it was vital that North Texas make a good impression as a host. And what happened? Instead of rolling sod over artificial turf to create the playing surface (as other stadiums have done), the folks at Cowboys Stadium rolled the sod directly over concrete. Longtime soccer observers were aghast at the condition of the field, and Grant Wahl of Sports Illustrated tweeted a picture of a pile of green sand being used to fill in the gaps between the sections of sod. It was a small miracle that none of the players in the two games that evening were seriously injured, but it may be a long while before North Texas gets to see the national soccer team here again. Green sand — kind of sticks in your craw, doesn't it?
Wrap your Turducken in …
Over the last couple of years, bacon has become a cultural phenomenon. It's starred in countless internet memes, t-shirts, and commercials. Bacon-flavored products have gone where no pig meat flavoring should ever go, into things like toothpaste, ice cream, vodka, and gum. But more offensive than the cultural obsession is its ubiquity in restaurants. Too many alleged chefs are using it like duct tape to hide the deficiencies in their menus. It takes no creativity to add flavor to a dish by throwing in some swine flesh. You can't order a salad, vegetable, sandwich, shrimp dish, steak, or even a piece of fish anymore without having to ask whether there's bacon in it. Enough already. Chefs should take a cue from the little piggies and head to the market, where they will hopefully find some other ingredients to use.
New bird on the block
It's hard being the new guy, especially in the perpetual three-ring circus that is the Fort Worth school board. And even worse, when one of your earliest meetings coincides with a vote by the board on censuring one of its own, Ann Sutherland. But newly elected trustee Matthew Avila seemed to have no problem diving into this mess headfirst. In just his second board meeting after running unopposed for the District 8 seat, Avila voted to censure Sutherland for various behaviors he couldn't possibly have witnessed first-hand. Not only that, but he seconded the motion. (Fellow newcomer Ashley Paz abstained.) For working so hard to ingratiate himself with the good ol' boys, Avila gets a slice of half-raw turkey, taken out of the oven way too soon.
No one was bullied
in the production of
this Turkey.
Real bullying –– meaning the persistent targeting and humiliation of "outsider" students by their peers –– is an ugly problem that should be dealt with seriously. Unfortunately, the "b" word is now being applied to every form of rudeness or dismissive behavior. The parent of a Western Hills High School football player didn't do the anti-bullying crusade any favors by filing a bullying complaint against the Aledo High School coaching staff when their Bearcats football team trounced the Western Hills Cougars with an astounding final score of 91-0. That silly complaint made national headlines and confirmed some people's suspicions that bullies are being searched for (and found) under every rock. While the Bearcats coaches didn't look good for running the score that high, this Turkey Award goes to the parent. Being a lousy football player may not get you elected homecoming king in Texas, but it hardly makes you a persecuted victim.
Blogger surgery: Open skull, remove birdbrain.
So let's get this straight: The anonymous author of The Real Wendy Davis blog is criticizing a politician for being too attractive, right? The author called Davis a "Surgically Constructed Human Barbie Doll" and asserted that it's not OK for someone who stands up for women's rights to look nice. The blogger posted old college pictures of Davis, in which he described her as being frumpy, plain-faced, and flat-chested, and juxtaposed them with current pictures where she looks like a "buxom blonde." Well now, there's a scandal. This blogger gets an Air Turkey for irrelevance — one blast on a turkey call. Done.
A slice of the (pumpkin) pie
For the first time in five years, the Arts Council of Fort Worth has been tossed a bone by the city. The Fort Worth City Council has agreed to fatten the 50-year-old nonprofit's coffers by $1.4 million, an increase of a little more than $600,000 from the previous year's level of funding. The arts council will distribute that money to several dozen Tarrant County groups, including the Amon Carter Museum of American Art, Fort Worth Opera, and Texas Ballet Theater. Good news, right?
Sure. On the surface.
Beneath the surface –– like, 1.5 miles down –– is a different story. Most of that fiscal boost will come from the city's gas well and mineral lease trust fund. Some scientists say that the Barnett Shale's  output may dwindle considerably over the next few years alone, potentially leaving arts funding back where it was: out in the cold.
In most metropolises across the country, dough for the arts comes from a city's culture and tourism fund. Fort Worth's, though, supports only two organizations: the Convention and Visitors Bureau (fair enough) and the Will Rogers Memorial Center, whose chief revenue-generating attraction is the annual Stock Show & Rodeo. And as long as the super-powerful Basses are behind the stock show (and they will be until the world ends or turns vegetarian, whichever comes first), you can bet that arts funding in Fort Worth will forever be hitched to a rickety wagon. Go, Cowtown.
Bird flambé
A "straw turkey" goes to Range Resources for the way the Fort Worth-based natural gas company puts up a false front when confronted with its misdeeds, rather than just fixing the problem. In Pennsylvania, Range's drilling activities ruined a farm owned by Ron Gulla. The company denied any wrongdoing, then paid Gulla $1.5 million for the damage, then sued to get him to leave the property. In 2010, when three families in Pennsylvania said their wells had gone bad due to Range drilling nearby, Range produced tests showing their water was fine. But Microbac Laboratories, the company used by Range, later lost its Pennsylvania accreditation due to serious testing violations.
Closer to home, not long after Range drilled two wells in Parker County, Steve Lipsky discovered he could set his well water on fire and contacted Alisa Rich of Wolf Eagle Environment to test it. She found it to be heavily contaminated with methane and turned over the data to the EPA. Did Range apologize and clean up the mess? No. Instead, the company hit Lipsky and Rich with a $3 million defamation lawsuit.
Just remember, Range is the company that anti-fracking activist Sharon Wilson embarrassed in 2011, when she attended an industry convention and taped a Range presentation, during which the speaker boasted that the company had several psychological-warfare specialists in place to deal with any gnarly citizen who objected to fracking. Having that "understanding of psy ops" has been "applied very helpfully here for us in Pennsylvania," the speaker said.
And, for lifetime achievement…
Rick Perry, it just wouldn't be a Turkeys issue without you. You oversee a state where nearly 6.5 million Texans lack any form of health insurance, yet you call the Affordable Care Act a "monstrosity." The real monstrosity is a state with a treasury stoked with natural gas revenues and robust corporate earnings that turns a blind eye toward those at the bottom of the economic ladder. And yes, that's still true despite the current debacle of Obamacare's implementation.
Too bad. According to the Kaiser Family Foundation, 28.6 million uninsured and privately insured Texas could benefit from the opportunities offered under the Affordable Care Act marketplace.