We've got them highway-building blues.
"Damn this traffic jam, how I hate to be late," James Taylor once sang about that all-American pastime of crawling bumper to bumper in the big city. He could have written an opus about the reconstruction of Airport Freeway east of Loop 820, which began in 2010 and has somehow lasted for 194 years. This never-ending construction purgatory leaves motorists in tight little lanes bordered by concrete barriers and with no shoulders, few stripes, poor signage, and daily surprises about which lanes will be open or closed. We know people who have changed their whole route to and from work and the airport because of it. Hey, Taylor, how about a song called "Damn this panic attack"?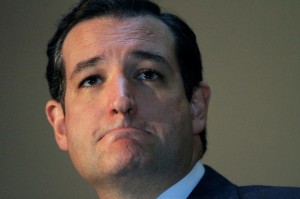 A bending, breaking bird
The good news for the 5-5 Dallas Cowboys is that the NFC East is so weak that they could go 7 and 9 and still win the conference and enter the post-season.
The bad news is that, while the Cowboys' offense is OK, their defense is dreadful. Ranked dead last (giving up nearly 440 yards per game), the less-than-big D has been wracked with injuries, sure, but there's more to it than that.
The main problem has been the implementation of new defensive coordinator Monte Kiffin's trademark scheme. Created in the mid-1990s with Tampa Bay Buccaneers head coach Tony Dungy, the "Tampa 2" favors speed over size and strength, bends but doesn't break (opposing offenses –– theoretically –– can rack up yardage but not crack the end zone), tries to keep the same 11 defenders on the field at all times, and creates turnovers. The Cowboys have got that last part down –– they're near tops in the league in takeaways. But the rest? Not so much. The defense is bending and breaking, giving up a whopping 25-plus points per game, and if there was a record for pancakes/steamrolls received and missed tackles, you can bet the Cowboys would be near the top of that list too.
Even though the old saw "defense wins championships" is a myth, and even though Tony Romo and company can light up a scoreboard, you don't want to have to shoot-out your way through the playoffs. There are much better offenses in the league, quite a few of them attached to much better defenses.
Only turkeys mess with free speech.
Few things inflame passions on both sides of the aisle like the debate over gun- control laws in America. But good is rarely accomplished when officials at a public university try to muzzle debate on any topic. Recently the folks who monitor the social-media platforms at Texas Christian University refused to post an online flier promoting a campus appearance by former U.S. Treasurer Bay Buchanan, a gun-rights advocate. The conservative student group Young Americans for Freedom, which hosted Buchanan, was told that the flier's illustration of a Wild Bill Cody-era rifle and the phrase "Fully Loaded" would make some students think –– erroneously –– that guns are permitted on campus.
Afterward, officials said the rifle drawing might offend somebody. YAF was also denied permission to give away certificates for gun-safety classes as raffle prizes. Buchanan criticized campus administrators for all of it during her speech, and she was right to do so. This has nothing to do with gun rights per se, but with another right that, dare we say, is even more basic: freedom of speech.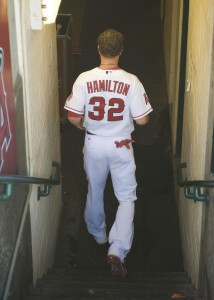 Only turkeys take guns to a bar district.
Getting back to guns, we're not so thrilled at the Wild West sight of a dozen gun-rights activists waving semi-automatic rifles and shotguns at a last-minute rally in the parking lot of a Stockyards bar. That's exactly what happened Jan. 31 at the impromptu "Open Carry Gun Walk." The rally was ostensibly staged to support a (failed) bill in the Texas Legislature to allow people with concealed handgun permits to display their weapons openly. When reporters showed up, however, the march predictably devolved into an orgy of Obama-bashing. Its substance was flat-out untrue –– the president has never proposed seizing guns that have been lawfully obtained by citizens. But the heady mix of right-wing paranoia, assault-style weapons, and maybe –– just maybe –– some pre-rally happy hour drink specials earns this gun-happy group a big noisy bird.
A fig leaf for shade
A contractor hired by the City of Fort Worth cut down a huge elm tree on Brian Bentley's property last summer because the trees roots were believed to have been damaged fatally when the city installed a new street, sidewalks, and curbs in the neighborhood.  The contractor didn't have the permit required by the city's own ordinance to cut down a tree of such size and significance (106 inches around, which would put its age at roughly 135 years). Such a giant, beloved by neighbors for its shade and beauty, couldn't really be replaced — but then again, the city barely tried. Officials e-mailed an apology and offered to plant — hold onto your hat — two saplings measuring 3 inches in diameter and would do even that much only if Bentley signed a waiver releasing the city from all other damages. Bentley refused and used the city's own ordinances to determine that he was owed $13,000 for the unauthorized tree removal. A year later, they're still wrangling over it. For acting as if they're above their own laws, Fort Worth bureaucrats receive a brown turkey fig tree. Eventually, it may produce leaves big enough to cover their embarrassment.
Yes, officer, I was looking up with my mouth open while it rained.
You'd think the lieutenant governor would know that police stations record phone conversations. But that didn't stop David Dewhurst from calling Allen police in August and trying to use his position and power to bully a police sergeant into giving special treatment to one of Dewhurst's relatives (that is, if a "stepniece-in-law" is a relative). The police sergeant tactfully stood his ground, much to the growing consternation of Dewhurst, who appears accustomed to people asking "how high" when he says "jump." A couple of months later, Dewhurst was speaking with a group of Houston Republicans and joked about the call, saying it's "far better to talk to police officers in person than on the phone." Well, that's one lesson for the politician to learn. Another would be to not seek special favors. … You can stop laughing now.