You know what they say about bright lights and big cities. In this case, how are you going to keep the turkeys down on the farm when they've seen Austin and Washington, D.C.? Yes folks, the current Turkey Awards flock leans a tad toward state and national government, but in a year when the Cruz missile went so far off course as to threaten the entire Free World, can you really blame us? Not to worry, though — the ranks of local Turkeys were filled quite nicely by our sports teams, drillers, and gun toters, with legacy spots, as always, set aside for our crack lineup of Tarrant area bureaucrats and elected types.
We decided to put our cover turkeys on bikes this year, to memorialize the cyclemania that hit Cowtown soon after Betsy Price got elected mayor. In all honesty, the biking bonanza went a bit bonkers at times, what with the addition of $50,000 showers at city hall and the $70,000 re-striping of Forest Park Boulevard. But when all was said and done, we just couldn't award a Turkey to such a generally green and healthy trend. We're worried about the combinations of bikers and ever-more frequent earthquakes, though. We can see the headline in the daily paper (assuming there still is one) now: "Drillers say injection-well earthquakes turn boring bike paths into exciting motocross tracks!"
Stay tuned. And in the meantime, we hope you enjoy the following program of Turkey Awards, put together by Fort Worth Weekly staffers and freelancers. There's plenty for everyone. — Gayle Reaves
The Big Bird: U.S. Sen. Ted Cruz
Regular Fort Worth Weekly readers probably already know the litany of dumb-ass comments and destructive shenanigans brought to us by U.S. Sen. (and Tea Party mob boss) Ted Cruz. We would like to remind folks that the recent shutdown of the federal government, co-engineered by Cruz, did more than just close national parks and give government workers an unplanned vacation. It caused real hardship for folks who depend on food pantries, childcare programs, clinical research trials, and other vital resources underwritten by Uncle Sam. Thanks again, Ted.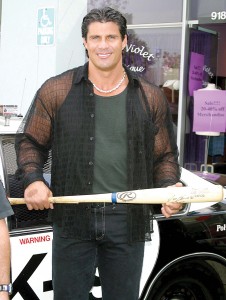 However, the Houston resident hasn't confined his egomania to D.C. (where his famous "Green Eggs and Ham" fake filibuster involved assistants standing in for him while he took breaks). He's made multiple public appearances in North Texas over the last six months, including in Arlington and Dallas, where he served up choice cuts of Tea Party red meat marinated in his own special blend of quasi-messianic, anti-Obama bile. It's for these public appearances that we award him this year's top Turkey Awards honors. Let's just call it the Blah Blah Birdie.
The thing that brought Cruz to these parts –– his national "Defund Obamacare" speaking tour –– has as much chance of accomplishing its nominal goal as Rick Perry has of being asked to join Mensa. The tour's not-so-secret real goal was to keep the faithful stoked for Cruz's expected 2016 run for the Republican Party nomination for president.  At his North Texas stops, the senator didn't disappoint the reportedly packed houses. So many old favorites were revived, either by him or audience members: The Affordable Care Act, far from fully implemented, is destroying jobs (a claim backed up by zero credible data); President Obama's citizenship is questionable (especially funny coming from Cruz, who this year was forced to renounce his Canadian citizenship); President Obama is a closet Muslim (does this ugliness even need addressing?); and on and on.
We would love to dismiss Cruz as just another loudmouth politico, but with the government shutdown, he has demonstrated all too vividly that he has real power, and that power has real, unfortunate consequences. He's one very strange –– and unfunny –– bird.
And that other senator too.
The verbal hits just keep coming from Texas' other U.S. senator, John Cornyn, as well.
On the Keystone pipeline, Cornyn recently repeated the nonsense that just about everybody on the planet has rejected. In March, he noted that the country's "energy strategy starts with signing off on Keystone and the tens of thousand of American jobs that come with it … ."
No, John. TransCanada, the pipeline builder, has already admitted that there might be 400 jobs total created,  most of them  Canadian, with some short-term jobs going to pipeline crews already working.
On Obamacare, you proudly declare that you've rallied your "colleagues at every turn to undo the President's 'signature' law," but you never once suggested how to improve it or said you were willing to work to that end.
Regarding immigration, you've been a hardliner all the way, continually asking for more immigrant detention beds — you know, beds in facilities run by the private prison industry that provides you with such handsome campaign contributions.
And then the environment: Over the years you voted to bar the Environmental Protection Agency from regulating greenhouse gases, you voted against eliminating gas and oil exploration subsidies, and you deny climate change.
You work so hard at being wrong on so many important things, it must be exhausting. It's certainly making us tired.