Inside Llewyn Davis (R) The Coen brothers' musical is dazzling but sour and humorless, much like its title character. Oscar Isaac plays him, a 1960s New York folk singer struggling to catch a break. Isaac does well by this character's frequently misplaced sense of integrity, and his skills as a guitarist and a singer are easy to hear on songs like "Fare Thee Well" and "Hang Me, Oh Hang Me." Yet the parade of indignities that greet Llewyn are too much alike, and even T Bone Burnett's musical selections are too much the same kind of pretty. The Coens' craftsmanship remains superb, but their cosmic fatalism has gotten old. Also with Carey Mulligan, Justin Timberlake, Adam Driver, Stark Sands, Garrett Hedlund, Alex Karpovsky, F. Murray Abraham, and John Goodman.
The Legend of Hercules (PG-13) This bombastic, crappy-looking 300 wannabe should have gone direct to DVD. The Twilight series' Kellan Lutz stars as the mythical Greek strongman, who's exiled from Athens by his warlike royal father (Scott Adkins) and a jealous brother (Liam Garrigan). The acting by all parties, especially Lutz, is downright wretched, and so are the special effects. Is it possible that director Renny Harlin was once taken seriously? If you want to stare at Lutz' abs, a still photograph will last longer and display more emotion. Also with Gaia Weiss, Roxanne McKee, Liam McIntyre, Luke Newberry, Kenneth Cranham, Johnathon Schaech, and Rade Serbedzija.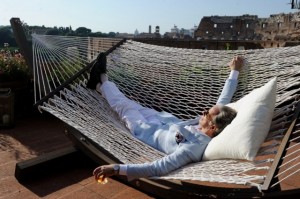 Lone Survivor (R) This movie tries to celebrate the heroism of Navy SEALs but winds up as a glorified recruitment commercial instead. This film is based on the real-life story of Marcus Luttrell (played by Mark Wahlberg), who was on a reconaissance mission in Afghanistan in 2005 with a small team of other SEALs when it went bad. Writer-director Peter Berg (Friday Night Lights, but then again, Battleship) does well by the sweaty dread as the SEALs wait to engage the Taliban and by the bone-crunching impact when the soldiers hurl themselves down the mountainside to escape death. Yet Berg doesn't apply much critical thinking to the material, and we get little sense of the soldiers as people. The patriotic sentiments in his movies have gotten so woolly that Berg has turned into a more respectable version of Michael Bay. Also with Ben Foster, Emile Hirsch, Taylor Kitsch, Ali Suliman, Rohan Chand, Yousuf Azmi, Alexander Ludwig, Jerry Ferrara, and Eric Bana.
The Nut Job (PG) For an animated movie released in January, I guess it isn't too bad. Will Arnett provides the voice of a selfish New York-accented squirrel who plots to steal nuts from a nut store, planning to stuff himself while the other animals in his city park are in danger of starving to death. The way he gradually comes to an accommodation with the other animals should have been story enough, but the movie throws in a useless plotline about the people in the nut store who are planning to rob a bank. Not much memorable here, but the thing is short and fast-moving enough to keep the little kids entertained for a bit. Additional voices by Katherine Heigl, Brendan Fraser, Maya Rudolph, Stephen Lang, Jeff Dunham, James Rankin, Scott Yaphe, Sarah Gadon, and Liam Neeson.
Paranormal Activity: The Marked Ones (R) Andrew Jacobs stars in the fifth installment of the found-footage horror series. Also with Molly Ephraim, Richard Cabral, Chloe Csengery, Jessica Tyler Brown, Jorge Diaz, Micah Sloat, and Katie Featherston.
Philomena (PG-13) Based on a real-life story, this dramedy stars Judi Dench with an unsteady Irish accent as a woman who teams up with a down-on-his-luck English journalist (Steve Coogan) to travel to America to find the son she was forced to give up for adoption decades ago. Coogan's a well-known comedian in the U.K. who does well acting in a more serious piece. He also wrote the script, and while he and director Stephen Frears make an effort to balance the humor with the more serious parts, it doesn't always come off. Still, the thing opens a window onto an ugly part of Irish history, and does it with skill and a minimum amount of weepiness. Also with Sophie Kennedy Clark, Mare Winningham, Barbara Jefford, Anna Maxwell Martin, and Michelle Fairley.
Ride Along (PG-13) Kevin Hart is the only sign of life in this listless comic thriller as an Atlanta police academy trainee who tries to impress his fiancée's cop brother (Ice Cube) by spending a day on the job with him. The comic chemistry between the two leads is nonexistent, and the detective story that they get plunged into is uninteresting in the extreme. Hart always works hard to squeeze laughs out of his material no matter how bad it is, but here he's fighting a losing battle. Also with Tika Sumpter, John Leguizamo, Bryan Callen, Bruce McGill, Dragos Bucur, Jay Pharoah, and Laurence Fishburne.
Saving Mr. Banks (PG-13) Oh, go fly a kite! Disney's latest movie is an aggressive attempt to whitewash its own history, telling the story of how Walt Disney (Tom Hanks) convinced Mary Poppins author P.L. Travers (Emma Thompson) to reluctantly sign over the rights to her novel in 1961. The real-life Travers detested the finished film, and instead the movie shows her being moved to tears of joy at it. Moreover, it depicts the author as an old grump who needs to stop fighting for her book's integrity and listen to the wise advice given by the guy with all the money. Even if this dull movie were far more entertaining, it would still be sunk by the straight-up propaganda it's serving up. Also with Colin Farrell, Bradley Whitford, B.J. Novak, Jason Schwartzman, Paul Giamatti, Annie Rose Buckley, Ruth Wilson, Kathy Baker, and Rachel Griffiths.
The Secret Life of Walter Mitty (PG) A highly likable movie that falls short of its aims, this adaptation of James Thurber's short story stars Ben Stiller as a compulsive daydreamer whose fear for his job as a photo editor impels him to chase an itinerant photographer (Sean Penn) across the globe. Stiller also directs this film, and he stages heroic fantasy sequences that don't go with the rest of the movie. The story's grand philosophical aims don't fit with the director's small-scale approach, but you can still appreciate the breathtaking visuals (scenes were filmed in Iceland and Central Asia) and the delicate, understated comedy in Stiller's interactions with the various people he encounters. It's the movie's smaller pleasures that you remember. Also with Kristen Wiig, Adam Scott, Kathryn Hahn, Adrian Martinez, Ólafur Darri Ólafsson, Patton Oswalt, and Shirley MacLaine.
The Suspect (NR) Gang Yoo stars as an abandoned North Korean agent in South Korea who tries to clear himself as a murder suspect while running from the law, convey a valuable state secret to the North, and avenge himself on the people who sold his wife and daughter into slavery in China. There are so many plot twists and betrayals that you quickly lose track of who's on whose side, and director Won Shin-yeon makes indecipherable hash out of the many action sequences here. This thriller becomes so murky that it's practically impenetrable. Watch for the early scene set in Puerto Rico that's performed in Spanish. Also with Park Hee-soon, Jo Seong-ha, Yoo Da-in, Kim Seong-kyeon, and Jo Jae-yoon.
12 Years a Slave (R) Even more significant than Schindler's List. Steve McQueen's epic tells the story of Solomon Northup, a real-life free black New Yorker who was abducted in 1841 and forced to work as a slave on a Louisiana plantation. McQueen directs this with his typical austerity and rigor and pulls off an extraordinarily powerful long take in which Solomon (Chiwetel Ejiofor) is strung up from a tree branch and suspended on his tiptoes while the other slaves go about their work, afraid to offer help. Screenwriter John Ridley draws a vivid, panoramic view of all the twisted human specimens that the slave economy produces, and McQueen and his actors flesh them out beautifully, with a terrifying Michael Fassbender as a sadistic slavemaster and Ejiofor giving the performance of his career. This wrenching film is crucial to understanding America's heritage. Also with Sarah Paulson, Lupita Nyong'o, Paul Dano, Benedict Cumberbatch, Paul Giamatti, Michael K. Williams, Scoot McNairy, Taran Killam, Adepero Oduye, Garret Dillahunt, Alfre Woodard, Brad Pitt, and Quvenzhané Wallis.
Walking With Dinosaurs (PG) The computer animation looks fantastic in this prehistoric film, and yet every time the dinosaurs start talking amongst themselves like they're bros hanging out at the mall, the spell is broken. The lame story concerns an undersized but plucky pachyrhinosaurus (voiced by Justin Long) who must find the qualities within himself to take over his herd in a time of crisis. The movie is broken up by title cards giving the scientific names of each dinosaur species we see, and the subplots and supporting characters are right out of a screenwriting handbook. With all the care that's obviously been given to the way this movie looks, you'd think more would have been given to the story. Save your money for a museum visit. Additional voices by John Leguizamo, Tiya Sircar, and Skyler Stone. Also with Karl Urban, Charlie Rowe, and Angourie Rice.
The Wolf of Wall Street (R) Not Martin Scorsese's best film, but definitely his funniest. Leonardo DiCaprio stars as Jordan Belfort, the real-life fraudster whose firm made more than $1 billion in the 1990s manipulating penny stocks. The movie is structured too much like Goodfellas, with its high-living band of outlaws wielding phones instead of guns. Still, after playing a string of intense, tormented heroes, DiCaprio is revelatory in his first out-and-out comic performance, blending well with a cast full of experienced comedians (including Jonah Hill as his nebbishy right-hand man) and executing a great piece of slapstick involving Quaaludes and a car. Scorsese may be repeating himself, but his story hasn't lost much in the re-telling. Also with Margot Robbie, Kyle Chandler, Rob Reiner, Jon Bernthal, Jon Favreau, Joanna Lumley, Cristin Milioti, Shea Whigham, Katarina Cas, P.J. Byrne, Kenneth Choi, Brian Sacca, Henry Zebrowski, Ethan Suplee, Jean Dujardin, Matthew McConaughey, and an uncredited Spike Jonze.
DALLAS EXCLUSIVES:
The Great Beauty (NR) This comedy by Paolo Sorrentino (Il Divo) stars Toni Servillo as a Roman writer and social butterfly who's forced to re-evaluate his life and his city when he turns 65. Also with Carlo Verdone, Sabrina Ferilli, Carlo Buccirosso, Iaia Forte, Serena Grandi, and Fanny Ardant.
The Invisible Woman (R) Ralph Fiennes directs and stars in this biopic based on the love affair between Charles Dickens and Ellen Ternan (Felicity Jones). Also with Kristin Scott Thomas, Michelle Fairley, Joanna Scanlan, John Kavanagh, Perdita Weeks, Mark Dexter, and Tom Hollander.
The Past (PG-13) The latest film by Asghar Farhadi (A Separation) is about an Iranian man (Tahar Rahim) who leaves his French wife (The Artist's Bérénice Bejo) to return to his homeland. Also with Ali Mossafa, Pauline Burlet, Elyse Aguis, Sabrina Ouazani, and Babak Karimi.