Advocacy groups and law enforcement officials are determined to make more progress next year on mental health reforms. Despite the failure of several important bills, the effort over the last three years went a long way toward building consensus among a wide range of groups on what is needed. And the first consensus is that the status quo is no longer acceptable.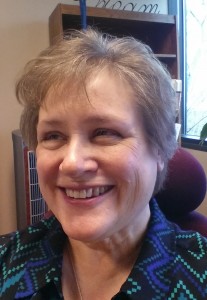 "There is a long history of the rights of people living with mental illness being robbed by a society that didn't understand mental illness or the potential for recovery and wellness," the Hogg Foundation's Horton said. "We have to keep talking about the tough issues until we understand each other's perspectives fully and get as close to the right answers as possible."
Maurice Dutton is turning his son's tragedy into an opportunity to help people like Michael.
Through his public lectures and volunteer work as a member of the National Alliance on Mental Illness Texas Policy Committee, he hopes to improve the system that failed his son decades ago.
Schlaepfer's journey and the coordinated help he received offer a stark contrast to Michael Dutton's fate. He said that having a peer support group and strict daily routines help him manage his bipolar symptoms without medication. He said he's come a long way since being committed to JPS' Trinity Springs Pavilion and MHMR of Tarrant County as recently as two years ago.
"I really have very few symptoms now," he said. He works as an administrative assistant at the same facility that helps him manage his condition — the Hope Concept Wellness Center in south Fort Worth, a peer-run organization.
"I may stick with working in the mental health system," he said. "I'm using my story to help others."
Janet Paleo spent most of her life in mental health treatment centers. Now the Lubbock native heads up Prosumers, a peer assistance group. She says human contact, not medications, eventually helped her and that people need to be give "the tools to live with the symptoms" of mental illness.
Texas Appleseed is getting ready to take up the mental healthcare reform battle again when the legislature reconvenes next year.
"Many of these proposals did not pass in 2013, but the problems they address have not gone away," Zaffirini said. "Persistence is the key to success, which is why I plan to continue to collaborate with Texas Appleseed and other mental health advocates and stakeholders to improve and re-file appropriate legislation that benefits all Texans and especially Texans with mental illnesses."
Van Norman said he is not surprised at how far his wife was able to push the changes in the Texas mental health code. "She was really passionate and had a compassionate heart for people who were struggling and suffering," he said.
The 2013 legislative session left her with mixed feelings, with so many proposals defeated by opposition or lack of time. By then, he said, she was tired. "But I know what she would have said about next year — let's try it again."
Fort Worth freelance writer Edward Brown can be reached at ejb0017@yahoo.com.