Early on, the men's store Chess King provided clothes to Rosenauer's band members in exchange for free advertising. But by the late 1960s, artists such as Jimi Hendrix and the Beatles had introduced a colorful and extravagant style of costumes unavailable locally. No problem. Rosenauer bought the best sewing machine she could find and hired a seamstress to design and sew clothes for her bands.
Her bands under exclusive contract were required to own their own vans to carry music equipment. Rosenauer insisted that the entire pay from one gig a month be applied to the van payment. She paid to have the band name and her company name painted on the side panels and told the musicians to drive safely.
"I was very strict," she said. "If you worked with Ema, you were dressed properly, and the customer was always right."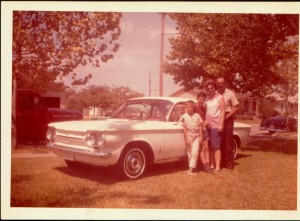 When the city hosted the first Trinity River Festival in 1973, Rosenauer provided the bands. She continued to do so for the rest of that decade. The festival eventually grew into Mayfest, which just celebrated its 42nd year. Most festivals in the region bore her musical stamp back then.
Rosenauer loved music but wasn't a musician. She relied on her sons to accompany her on band auditions until she honed her ear and intuition.
"I watched the bands' expressions as they played," she said. "Were they struggling, or was it a natural, fun thing? I listened to the harmonies and the blend of the band."
Drugs, particularly marijuana, had become prevalent by the 1970s. Rosenauer's bands knew better than to smoke around her. She wasn't "cool." But she disagreed with the severe penalties being dished out in courtrooms. One of her bands had played at a federal prison, and Rosenauer met several young inmates who said they were serving years in prison for small amounts of pot.
"One of the boys was in there for 18 years," she said. "They were wonderful young men. I didn't agree with smoking the pot, but I didn't think it was fair to have such harsh punishment."
She began booking bands at Gerties on Monday nights to benefit the Marijuana Defense Fund.
Another hot button was women's rights. Rosenauer experienced her share of snide comments in the mostly male world of rock clubs. She even felt pressure at home. Her husband showed little confidence in her business at first.
Her first major gig was booking entertainment for the three-day grand opening of Forum 303 Mall in Arlington in 1972. She wanted a national headlining act to guarantee a large crowd.
"My husband said, 'Honey, you're going to lose everything we've got,' " she recalled. "He was afraid I was getting into something I didn't know anything about. It made me so mad. I was determined it was going to be a success."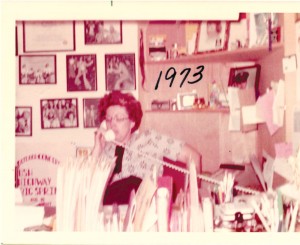 She signed Roy Clark, then at the peak of his Hee Haw fame, and the event was a success.
"Don't tell me I can't do something just because I'm a woman," she said, with the same fire in her eyes at 84 that her husband surely saw back then.
Mike Arnett remembers that fiery look. The Blue Hat guitarist worked as a booking agent at Ema's Enterprises in the early 1980s and marveled at her drive.
"She was the kingpin for a long time," he said. "She's a character and a valuable piece of history in Fort Worth. She's a pioneer. She's a treasure."
Arnett picked up the phone the day Jerry Abbott called and asked if the booking agency could line up some local shows for his sons' band Pantera. As per custom, Rosenauer insisted on hearing them first.
"The two brothers had just graduated from high school," Arnett said. "We went to hear them at Casino Beach for some event they were having out there. They were great. Darrell was unbelievable. Ema even said on the way back from Casino Beach, 'We're not going to have them very long.' They ended up getting a new singer, and that's when they took off."
Rosenauer's business was showing signs of strain by then. The disco and funk eras in clubs had segued into DJs and karaoke. The demand for bands had dropped off. Musicians lowered their prices. The trend continued. Nowadays, most clubs pay their bands less than Ema's bands were making 30 years ago. But the musicians keep playing, most of them performing original music.
Ema's Enterprises still gets the occasional call for its brand of show bands that play cover songs in a wide variety of genres. Pecan Plantation near Lake Granbury called last week looking for a band to play a street party, and Rosenauer hooked them up.
But her heyday is gone. She knows it, and she's OK with it.
"I was prepared to retire," she said. "But I can't sit and twiddle my thumbs."
Now she's writing children's books and looking for a publishing deal. Her trademark enthusiasm hasn't diminished a bit.
"My life has been full tilt," she said. "It's been a good life."